Cherry Chocolate Pop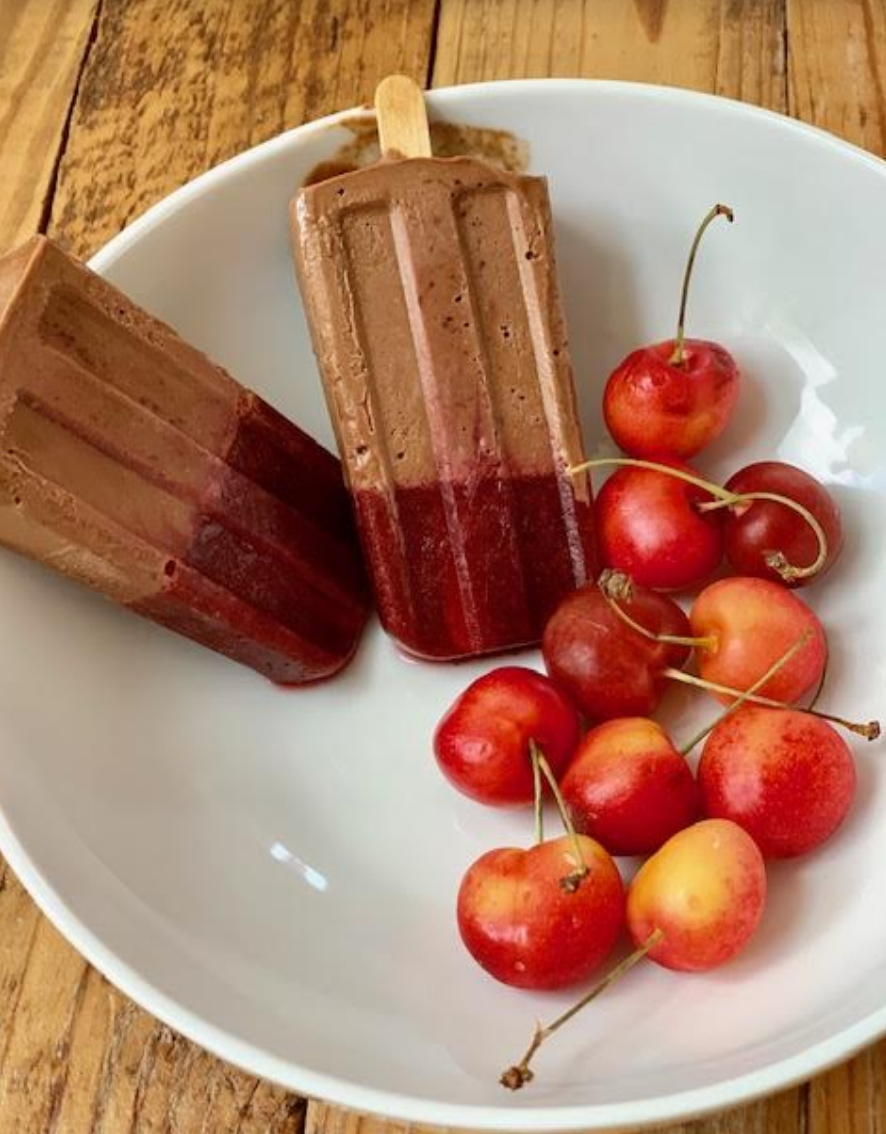 Is it a popsicle? Yes.
Is it a fudgesicle? Yes.
Bring on summer with the MOST DECADENT dessert on a stick you've ever had! This part cherry bomb and part creamy, chocolatey fudge goodness will have you slurping before any melting at all!
Ingredients
Setup
1 cup frozen organic cherries
1/2 cup natural creamy almond butter
1 banana
3 tablespoon cocoa powder
1 teaspoon vanilla extract
8 dates, pitted and softened in hot water for 10 minutes
1/2-3/4 cup non-dairy milk
pinch of salt (optional)
Directions
To a blender add the cherries and drizzle in just enough water to get things moving. Pour into popsicle molds about 1/3 of the way up. Allow the mold to set for 30-45 minutes in the freezer.
Wash out the blender container and blend the rest of the ingredients. Taste for flavor and adjust to your liking. Pour into molds and freeze for 4 hours.
-----------
Note:
Any type of frozen organic berries can be used.
Any type of nut butter can be used, however, if there is a nut allergy, tahini and sunflower seed butters will work fine.
This is the popsicle mold I bought from Amazon.
How did this recipe work out?
Leave a Reply