Dr. Loomis's Muharamma (red pepper and walnut spread)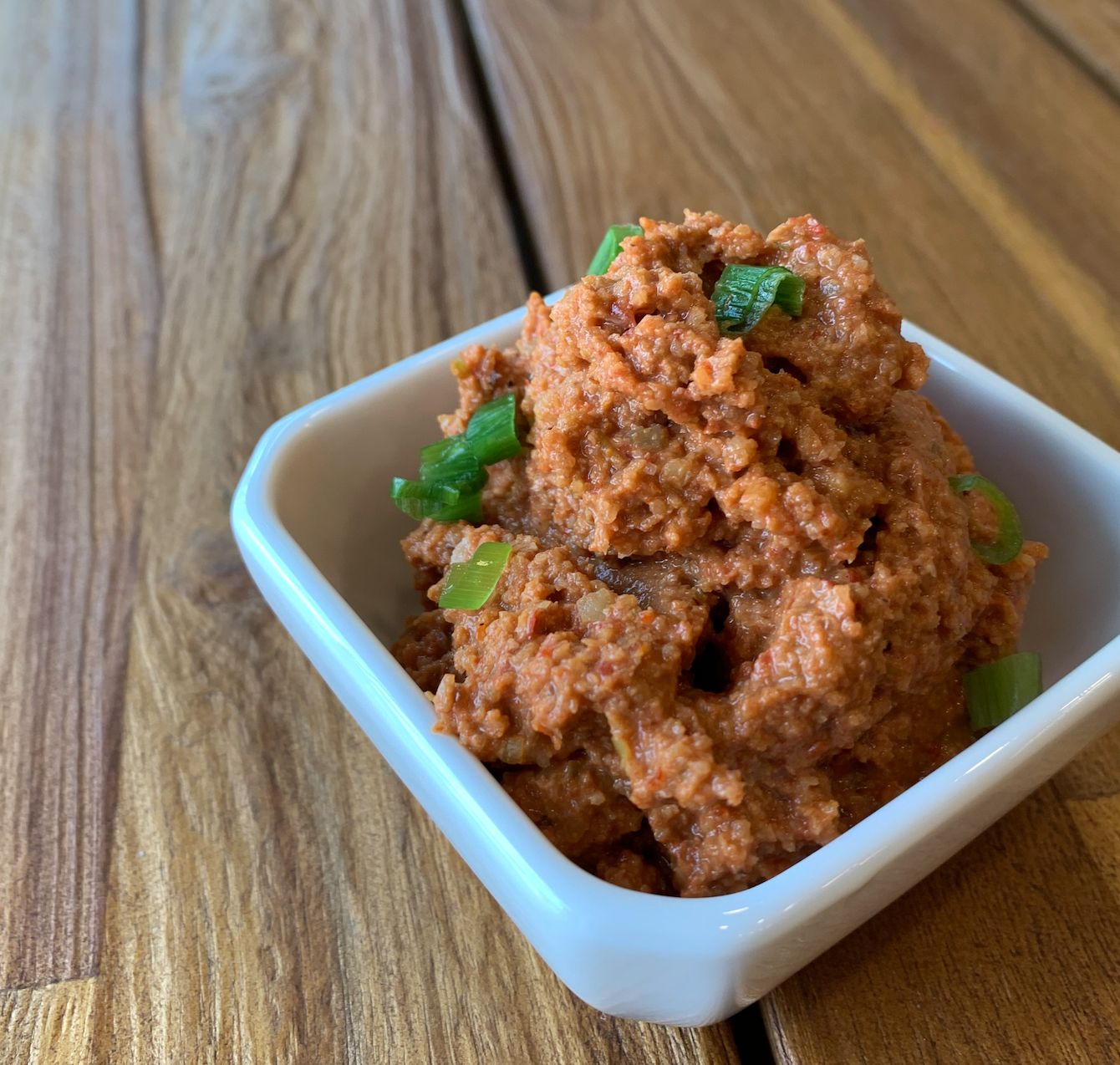 Dr. Jim Loomis, our Medical Director for the Center for Plant-based Living, was in town and he taught me how to make this INCREDIBLE Indian recipe that he had while traveling in India a few years back. It's super easy and one of the tastiest recipes I've had in a while!
Ingredients
Setup
1 roasted red bell pepper
1/4 cup green onions, sliced, a few more for garnish
Juice of 1/2 lemon
1 teaspoon ground cumin
1 teaspoon salt
3 teaspoons pomegranate molasses*
1 teaspoon red pepper flakes (like Aleppo), more to taste
3/4 cup walnuts
4 to 6 tablespoons bread crumbs (we used panko)
Directions
Combine pepper, scallions, lemon juice, cumin, salt, 2 teaspoons pomegranate molasses, and red pepper flakes. Purée until mostly smooth.

Add 4 tablespoons bread crumbs and pulse to combine. If mixture is still too loose to hold its shape, add remaining bread crumbs and pulse again. Season to taste with salt and red pepper flakes.

Garnish with green onions.
*You'll find pomegranate molasses in International or here at our Amazon Store.
We also have this recipe as an episode of the Plant-based Quick Cooking Show on our YouTube Channel.
Video
How did this recipe work out?
Leave a Reply