Dreamsicle - like you remember it!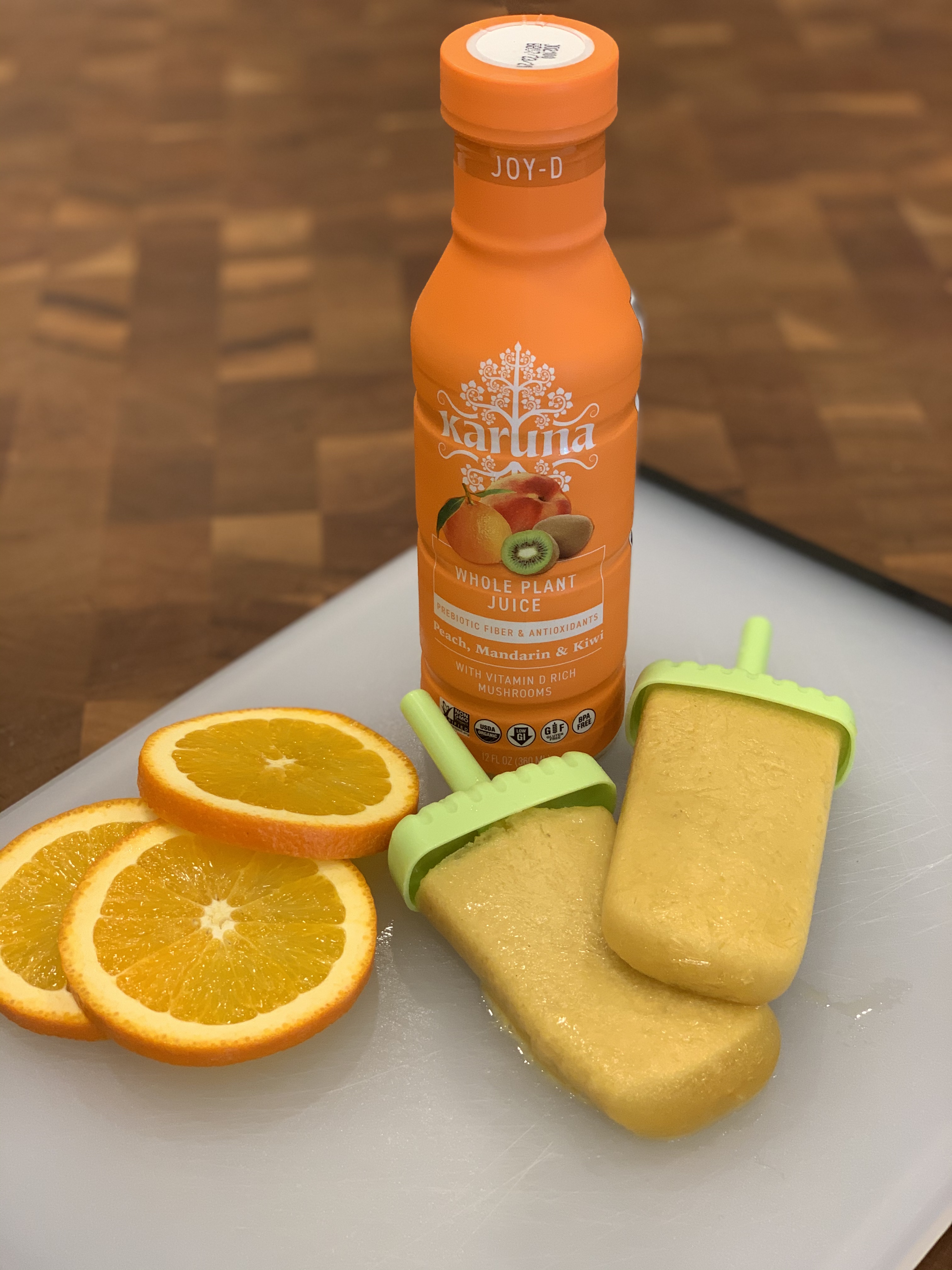 Karuna's Joy-D is the secret ingredient that creates this authentic tasting Dreamsicle!
And, there's no guilty pleasure here, using whole fruit and the incredibly nutrient dense Karuna Joy-D, it's as good for you as it tastes!
Ingredients
Setup
1 large orange, peeled
1 cup Karuna Joy-D beverage
1/4 banana
3/4 cup canned coconut milk
1 tablespoon coconut nectar (or other liquid sweetener)
1 teaspoon vanilla extract
Directions
Add all ingredients to a blender and fill popsicle molds. Try to entertain yourself for a few hours as they freeze! OMG, they're EXACTLY like the real deal!
 My favorite kitchen tools are right here.
I'd love for you to check out the PLANT-BASED QUICK COOKING SHOW, too.
**I'm back at it with Karuna! I have never endorsed another juice beverage and unsure if I ever could after fully understanding the care that goes into sourcing the highest quality ingredients. They have the most nutrient dense beverages that are made from foods that carry the most antioxidants and and health benefits that I have ever seen on the market. To boot - they are incredibly delicious!**
Video
How did this recipe work out?
Leave a Reply