Every day peanut sauce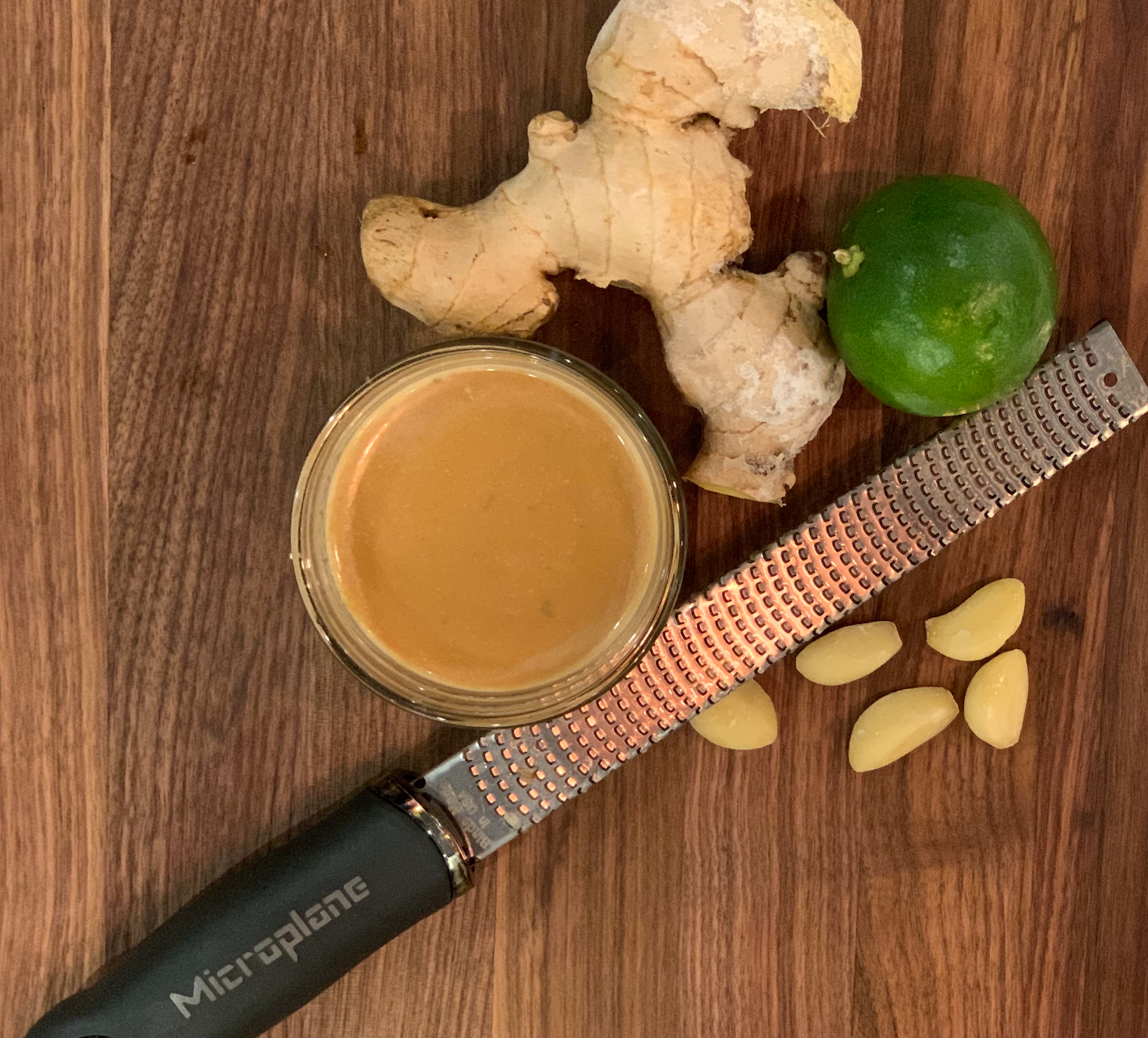 Whisk up these easy-to find-ingredients for a GREAT peanut sauce you can dip in or drizzle on any of your favorite vegetables.
Ingredients
Setup
3 tablespoons of natural, creamy peanut butter (tahini or sunflower seed butter for nut-free)
Juice of 1/2 lime
Zest of about 1/3 of a lime
2 garlic cloves, minced
1/2 " fresh ginger root, minced
1 tablespoon coconut aminos (tamari, Braggs, or low sodium soy sauce, are good subs)
 1 tablespoon maple syrup
1/4-1/3 cup water
Directions
Add all the ingredients, except the water, to a small bowl and begin to whisk well. Slowly drizzle in water as needed. Taste and adjust for flavor.
Can be used immediately or chilled for later.
Can be stored in the fridge in a sealed container for 5-7 days.
Makes nearly 1 cup.
Save time shopping!
Here are some tried and true kitchen wares that I really like!
Video
How did this recipe work out?
Posted by
Mary Ann Horsman
on
May 14th, 2020
Going to make this and use as a topping on a white fungus mushroom. It is going to be delicious.
Leave a Reply