Mexican lentils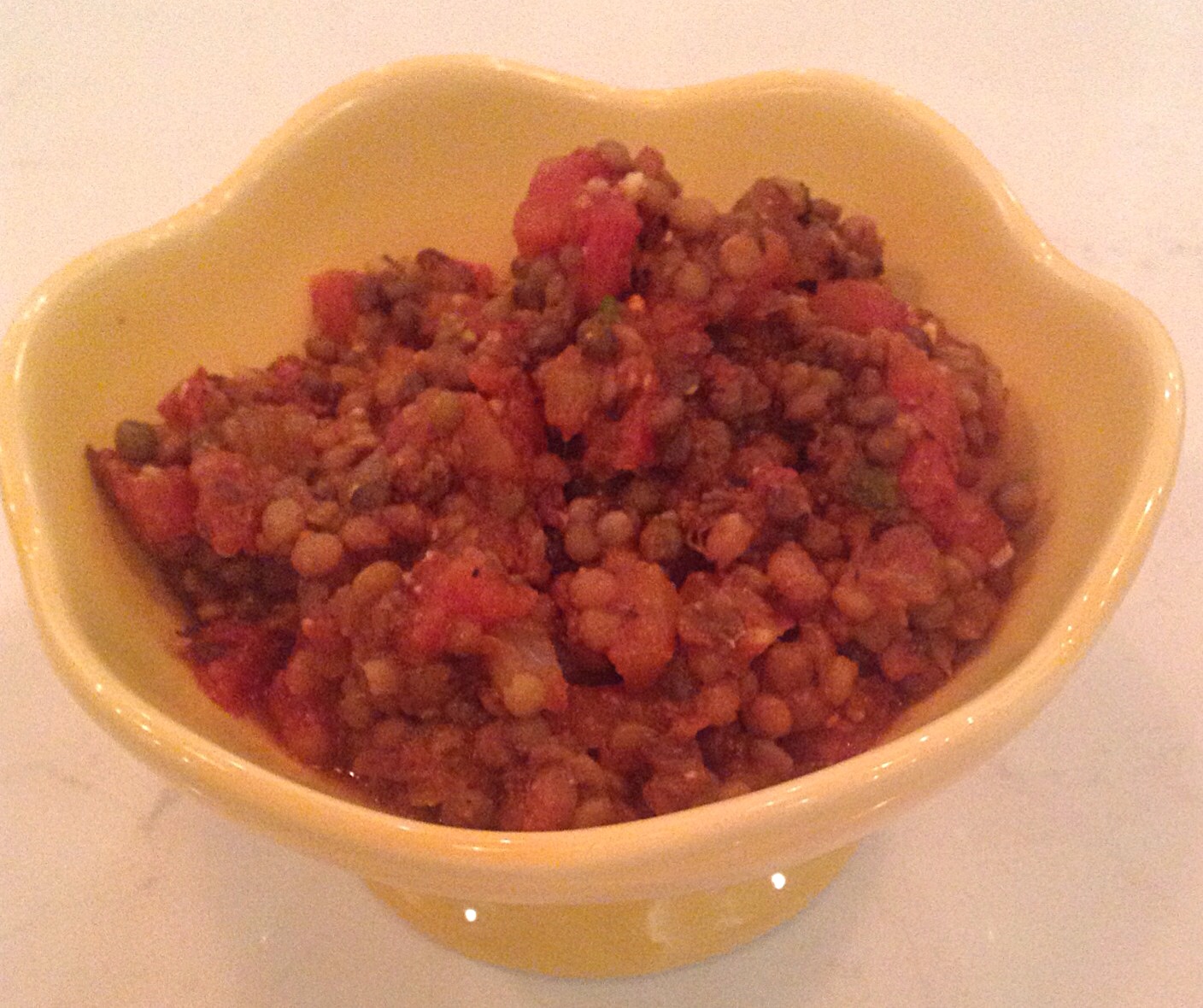 Where's the beef?!  Keep lookin', Ms. Peller, but, before you go, take a bite, just one teensy bite and Ill bet you'll be hooked.  Just watch the video here and you'll understand why the host of the show (a bacon looooooving man!) noshed a whole taco during a commercial break!
Ingredients
Setup
1/4 C vegetable broth
1/2 C yellow onion, diced
1 jalapeno pepper, seeded and diced small
2 cloves of garlic, minced
1 TBS taco seasoning
16 oz brown lentils, cooked
14 oz can fire roasted diced tomatoes
Directions
In a large skillet, over medium-high heat, add the vegetable broth and begin to saute the onion and the pepper. When they become soft (3-4 minutes) add in the garlic.  30 seconds later, add in the seasoning and stir until all vegetables are coated.  Add in the lentils and the tomatoes, continue to cook until the juices from the tomatoes are mostly evaporated and serve. 
Use lentils in tacos, burritos, topped on potatoes, a bed of greens or add broth and make into a soup. 
Video
How did this recipe work out?
Posted by
caryn
on
Oct 13th, 2014
Wow! This could be one particular of the most useful blogs We've ever arrive across on this subject. Actually Excellent. I'm also an expert in this topic so I can understand your hard work.
Leave a Reply