Mushroom Walnut Pate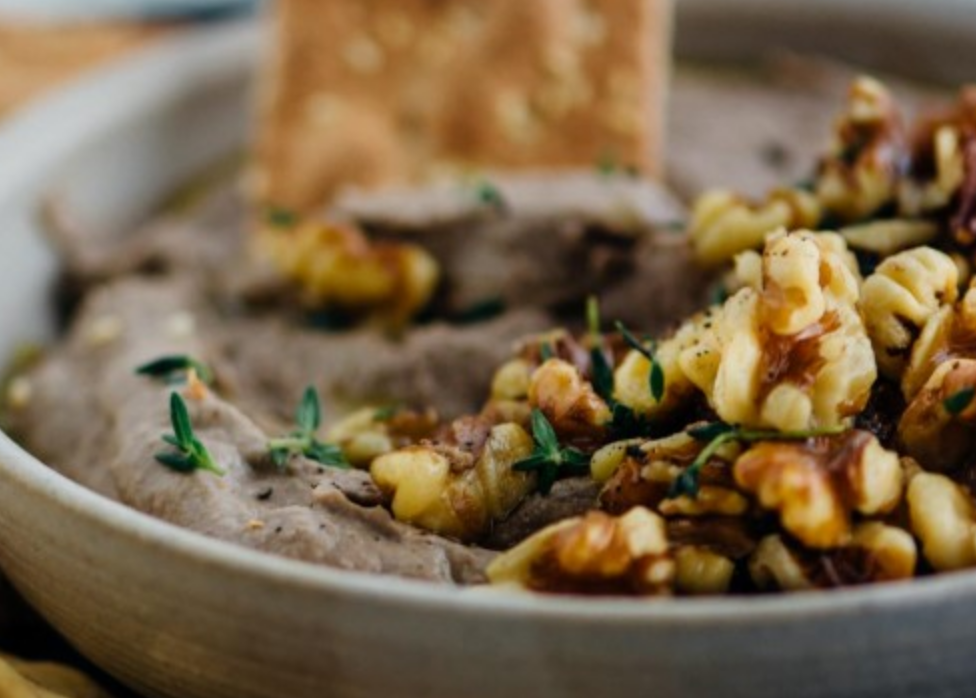 Sure, maybe it's a fancy word for spread, but this pate tastes like a million bucks, and takes hardly any time to make. Perfect for that swanky party or, just Tuesday night.
Ingredients
Setup
4 cups chopped brown crimini mushrooms
2/4 cups cooked cannellini beans
3/4 cup walnuts
1 small yellow onion
2 garlic cloves
1-2 Tbsp vegetable broth, plus 1/8 cup (if needed)
1 tsp thyme
1 tsp tarragon
1 tsp balsamic vinegar
Salt and pepper to taste

Directions
1) Preheat oven to 350°F. Spread walnuts out on a baking sheet and toast in the preheated oven for 8-10 minutes, watching closely to ensure they don't burn. Once toasted, set aside.

2) Clean the mushrooms, slice the bottoms off the stems, then roughly chop. Chop the onion and mince the garlic.

3) Heat vegetable broth in a large frying pan or pot over medium heat. Add the mushrooms, , onion, and garlic. Sprinkle in the thyme and tarragon and sauté until the mushrooms turn dark and begin to release their liquid, about 10 minutes.

4) Transfer cooked vegetables to a food processor along with the toasted walnuts, beans and balsamic and process on high until smooth and creamy. Thin with vegetable broth added 1 tsp at a time, if necessary. 

5) Stir in salt and pepper to taste
6) Chill in fridge for a couple of hours and spread on crostini. Garnish with extra herbs if you like.
Recipe courtesy of Jim Looms, MD.
How did this recipe work out?
Leave a Reply