Smoky Brussels with Beans and Walnuts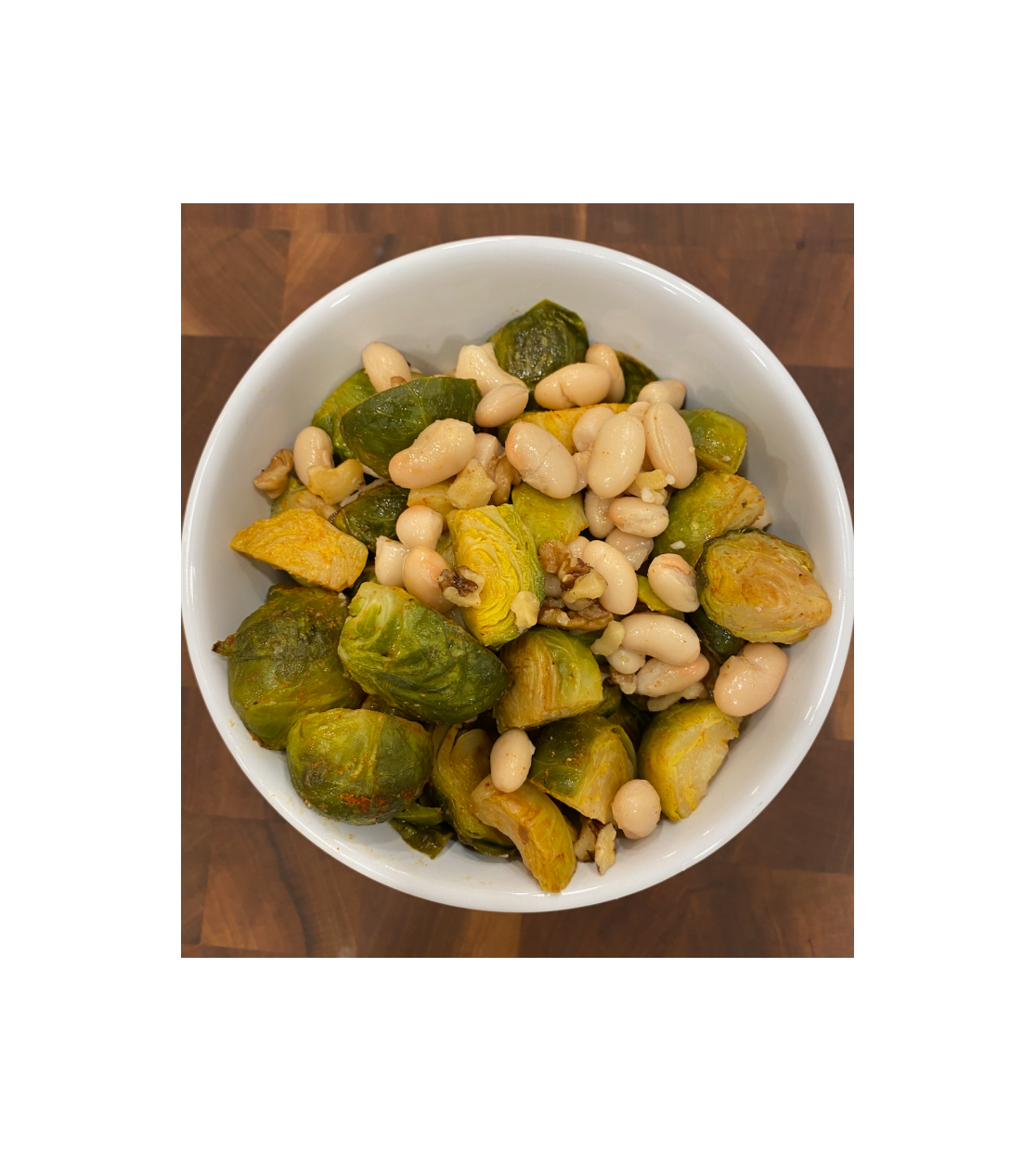 Need to get your beans and greens in? This hearty little dish can be a side or the main event with its complex flavors and lots of texture. Batch this and enjoy it all week long!
Ingredients
Setup
1 1/2 lb Brussels Sprouts, trimmed and halved
1 14 ounce can organic cannellini beans, drained, juices reserved
2 teaspoons smoked paprika
1 teaspoon garlic powder
1 teaspoon onion powder
pinch of sea salt and freshly ground black pepper
juice of 1/2 large lemon
1/2 cup small chopped walnuts
Directions
Preheat oven to 400
Line a baking sheet with parchment paper
To a large bowl, add the Brussels and the juice from the can of beans and toss well. In a ramekin or small bowl, mix the spices and salt and pepper. Sprinkle on the Brussels and toss again.
Transfer to the baking sheet, spread them out and cover with aluminum foil or other secure cover.
Bake for 20 minutes. Uncover and bake for another 12 minutes.
Pour the Brussels in to a mixing bowl, add the beans, walnuts and lemon juice. Toss and enjoy!
How did this recipe work out?
Leave a Reply