Sriracha Granada Ranch Dip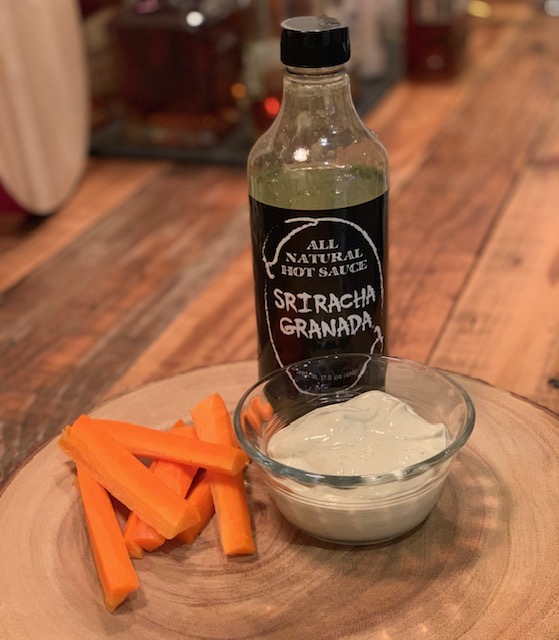 You love ranch. You love hot sauce. Mash 'em up!
I'm a little bit in love with locally made green sriracha, Sriracha Granada, and thought it would be the perfect ingredient to heat up a tofu ranch. I was right; hope you love it, too.
Ingredients
Setup
1 12 ounce package of firm silken tofu
2 tablespoons of Sriracha Granada (or to taste)
1 1/2 teaspoon liquid sweetener (date paste, agave or brown rice syrup)
1 tablespoon white wine vinegar
1 teaspoon garlic powder
1 teaspoon onion powder
1 teaspoon dried basil
1 tablespoon dried dill
Pinch of salt and ground black pepper
Directions
To a blender, add the tofu, sriracha, sweetener, vinegar, garlic, onion and basil. Run until creamy. Add the dill, salt and pepper and give it a few good pulses.
Sore in fridge in a sealed container for up to 4 days.
How did this recipe work out?
Leave a Reply