Vegan Dill Cashew Spread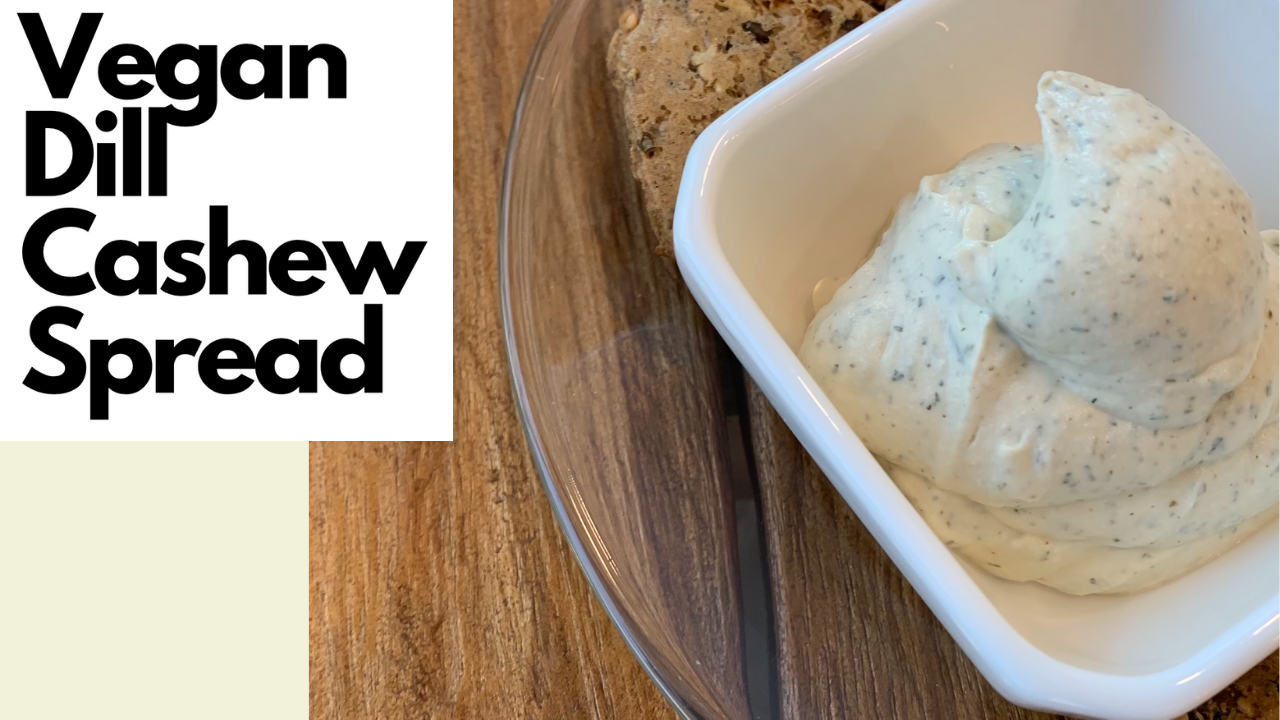 I owe it to my friend, Carla, for this INCREDIBLE cashew spread. The consistency is similar cream cheese and the flavor is deep and robust. You will always have this in your fridge.
Ingredients
Setup
1 cup raw and unsalted cashews, (soaked in water for 2 days)
2 cloves of garlic
juice of one medium lemon*
1 teaspoon apple cider vinegar
1/4 teaspoon Himalayan pink sea salt
1 Tablespoon nutritional yeast
Dill weed to taste
Directions
Drain the cashews from their soaking water.
Add the cashews, garlic, lemon juice, salt and nutritional yeast to a blender. Blend until smooth-it may take a couple of minutes depending upon the strength of your blender.
You may have to stop a few times and scrape the sides. The key is to not add too much water to eventually get that really thick and creamy consistency that will form after chilling.
When all the ingredients are blended and smooth, add the dill and pulse a couple of times simply to integrate into the blend.
Transfer to a small bowl/dish that can be well sealed. Chill for a couple of hours to allow the flavors to develop and the texture to set up.
*If the juice of one lemon does not come to 1/4 cup, back fill with water.
__
If you are interested in purchasing some of the equipment I use in the shop or at home, this is my Amazon Store. I will receive a small percentage of all sales, however, the prices have NOT been increased to compensate for this.
And, finally - I'd LOVE for  you to subscribe to the Center for Plant-based Living's YouTube Channel! There is a new episode of the Plant- based Quick Cooking Show every Tuesday.
Thanks for all of your support!
Video
How did this recipe work out?
Leave a Reply