Walnut Lemony Pesto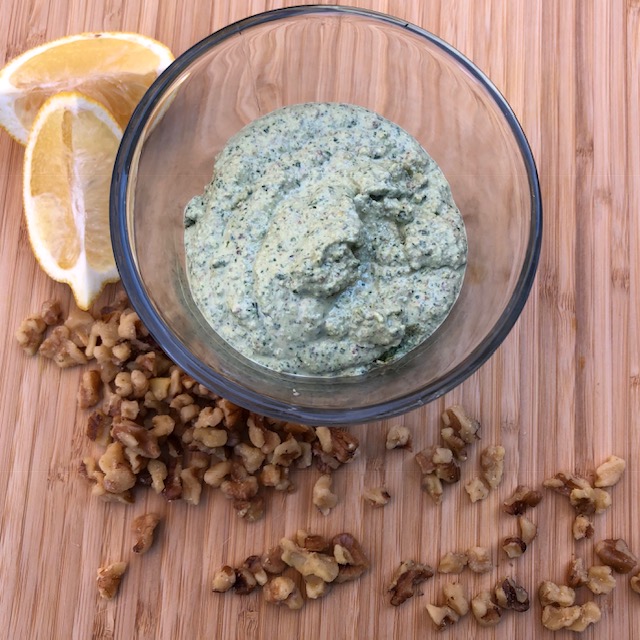 I find this basil to be great on heavier dishes like pasta or pizza because the lemon adds a balancing brightness. This also works well on root vegetable chips (especially beet chips) as the earthy undertones of the roots and the citrus in the fruit compliment each other well.
Ingredients
Setup
1 1/2 cups walnuts
1/2 cup pine nuts
1 large bunch of fresh basil (leaves only)
2 tablespoons of lemon blend*
1 heaping tablespoon nutritional yeast
1/2 teaspoon sea salt
Directions
To a food processor, add all the ingredients. Slowly drizzle in water to reach the consistence you like.
This make a great spread on toast, a dip for vegetables, a sauce for pasta and vegetable pizza or pita.
*To make the lemon blend, simply peel a lemon and pop it in a blender. When you reach a thick liquid, use immediately and pour the rest into an ice cube tray to freeze. When frozen, pop them out and transfer to a resealable freezer bag. Will last for months in the freezer.
How did this recipe work out?
Leave a Reply