Fruit and Nut Corn Muffins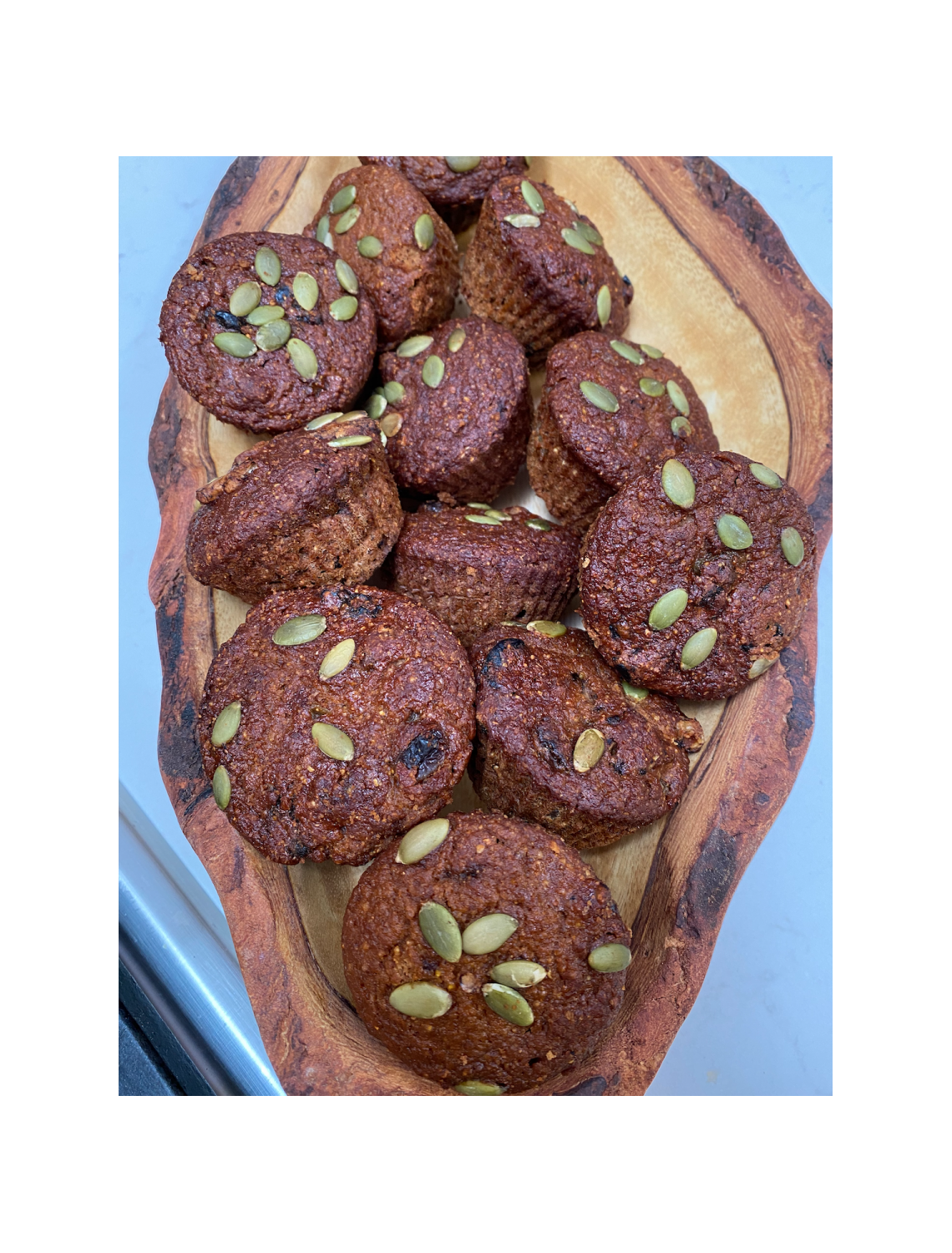 Pick your favorite dried fruit and nuts, add them to this easy cornbread muffin mixture, and you have and easy meal on the run or a really great addition to any meal. This works great with the Three Sisters Stew and also the Big Bold Chili!
Ingredients
Setup
1 cup cornmeal
1 cup whole wheat pastry flour
1 1/2 teaspoon baking soda
1 teaspoon salt
1 1/2 cups applesauce
1 cup unsweetened plant-based milk
3/4 cup maple syrup
3/4 cup chopped walnuts
1/2 cup dried cherries
1/4 cup golden raisins
2 tablespoons raw shelled pumpkin seeds
Directions
Preheat oven to 375.
Add liners to a muffin pan.
To a large mixing bowl, add the cornmeal, flour, baking soda and salt.
Whisk.
To a smaller bowl, add the applesauce, milk and maple syrup. Whisk and pour wet ingredients in to dry ingredients and gently mix to get a thin batter. Fold in the fruit and nuts.
Pour the batter into the muffin cups, about 3/4 of the way full, and bake for 35-40 minutes, until a toothpick comes out clean and the tops begin to turn golden.
Makes 14 muffins.
___
Do you know about our virtual membership?  We call it the Center for Plant-based Living Community Support Club and we'd love to have you!
As a member you get:
Complete library of past virtual cooking classes + all recipes
Library of easy and quick recipes: 100 and growing
Access to private Facebook group
Monthly accountability check-in and support group Zoom call with Caryn
Quarterly "Ask the Doc" call with Dr. Jim Loomis, our Medical Director
20% off all virtual multi-week programming
A community of support
To learn more, please visit us here.
How did this recipe work out?
Leave a Reply