Hearty Miso Soup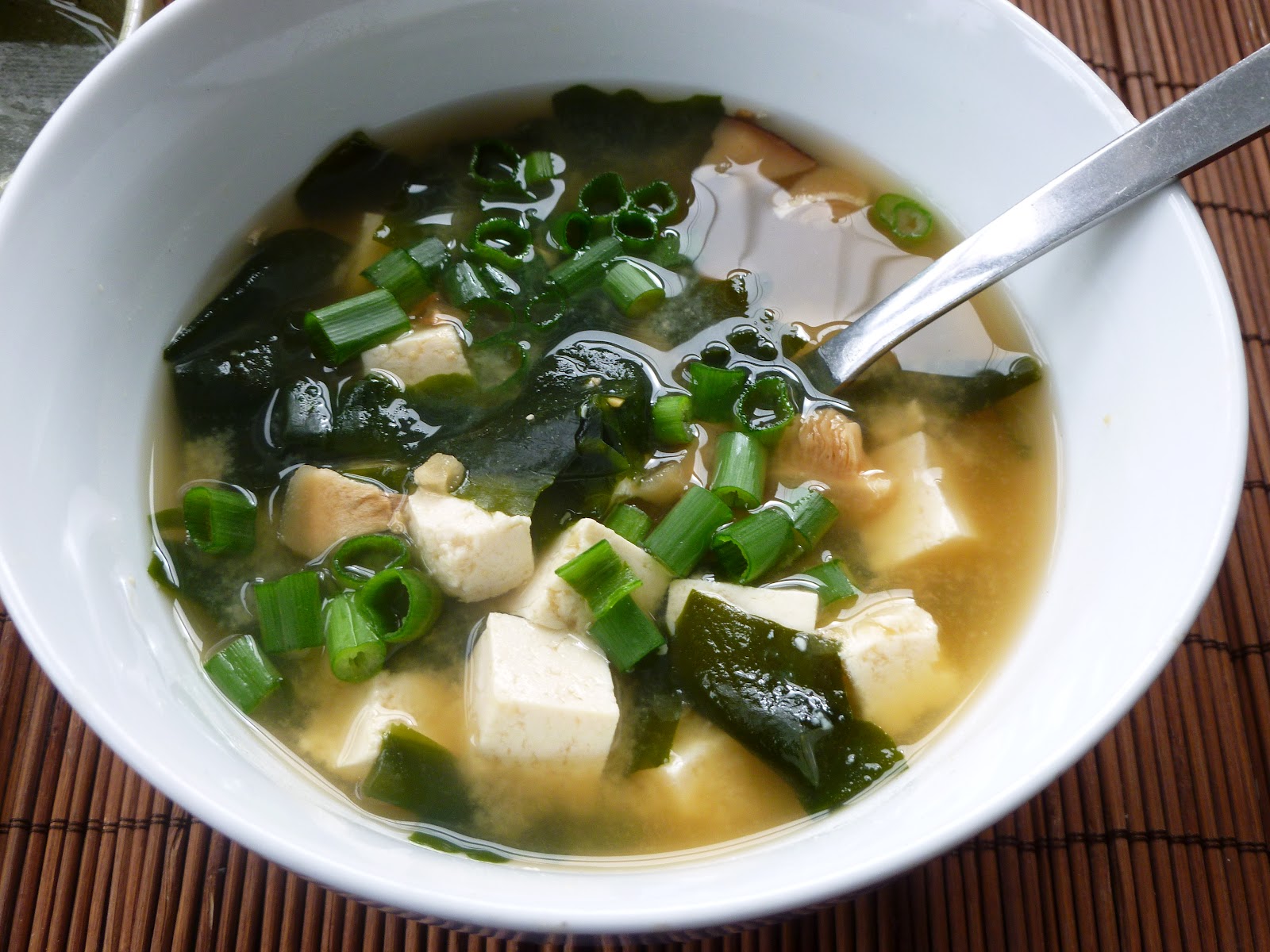 The reason I never really made miso soup is because this whole miso paste thing kind of weirded me out.  Actually, it's a pretty common ingredient in many groceries nowadays and I find myself using this food that offers impressive antioxidant benefits in a many recipes. 
And, it's probably the easiest dish you'll ever make.
Ingredients
Setup
4C water
4-5 TBS yellow (mild) miso paste
2 C chard, chopped and loosley packed (spinach or kale would also work)
1 C green onion, sliced thin
1 C shredded carrots
12-16 oz extra firm tofu, drained, extra water squeezed out and cut into 1/2" cubes
2 sheets of nori, crumbled
Optional ingredients:
mushrooms
bean sprouts
soy beans
noodles
Directions
In a large sauce pan, bring the water to a boil and then down to a simmer. 
While this is coming up to a boil, mix the miso paste with some hot water in a separate bowl and whisk until the clumps have dissipated. When your stove top water is boiling, and reduce the heat to bring down to a simmer, mix in the miso and the rest of the ingredients.  Allow to simmer for about 10-15 minutes and serve hot. 
How did this recipe work out?
Leave a Reply