Lentil and Spinach Soup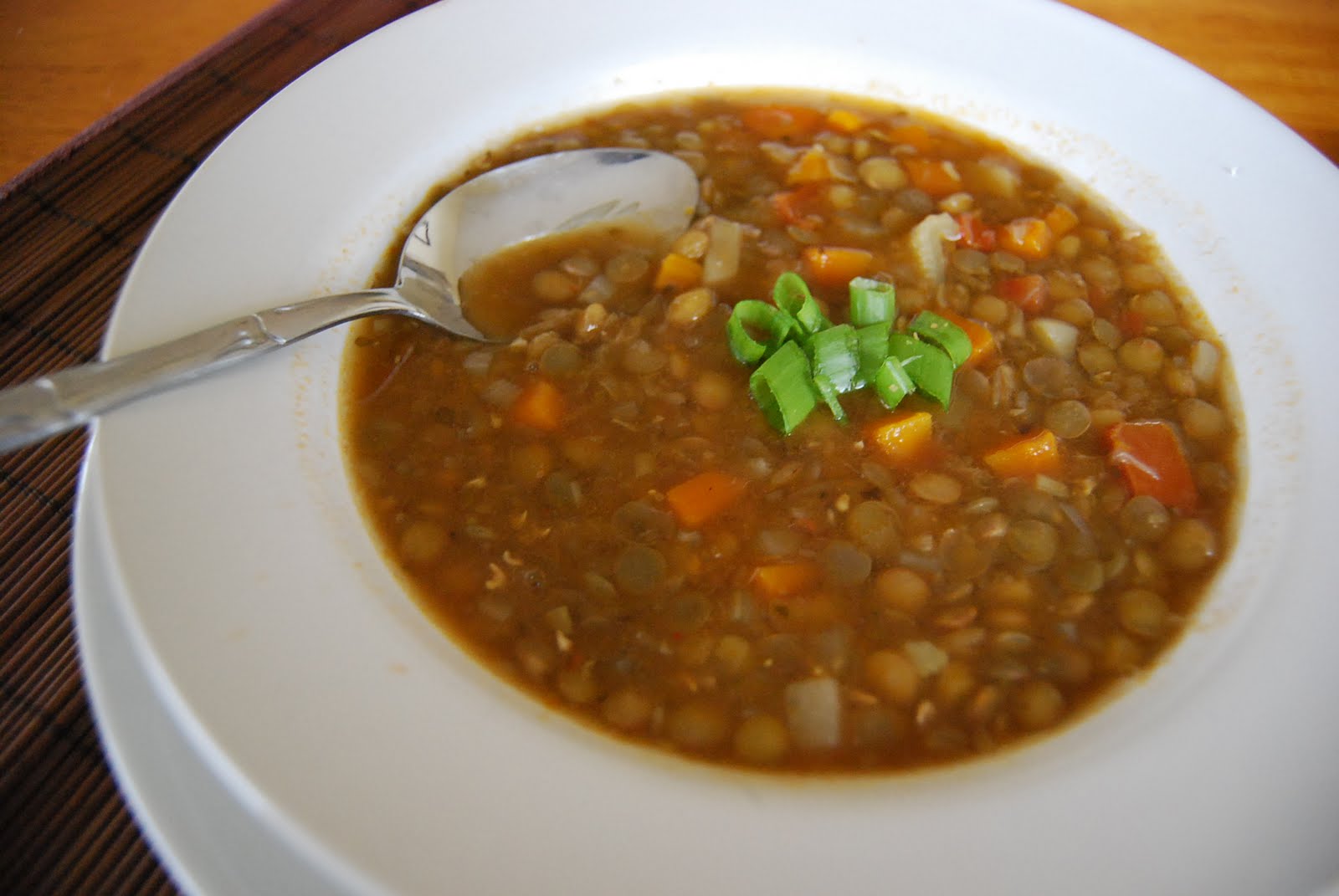 Move over chicken noodle soup, this immune boosting, tasty and easy to digest (which gives your under-the-weather bod a chance to rest and heal, BTW) soup will get you up and at 'em before you even have an excuse to be out of work.  Sorry.
Ingredients
Setup
1 C brown lentils
4 C vegetable broth
1 large yellow onion, chopped
2 carrots, chopped
1 rib of celery, sliced ½ inch
1-2 large red potatoes cut into ½" pieces (do not peel)
2 bay leaves
1 tsp coriander
1 tsp cumin
4 oz spinach
1-2 gloves of garlic, minced
ground black pepper to taste
Directions
Add all the above seasonings into a pot over low heat and cover for about an hour, until the lentils are soft.  OR, add all ingredients to a pressure cooker and cook for 10-12 minutes.  Allow pot to sit for an additional 5-7 minutes before releasing.
Remove bay leaves and add:
½ tsp coriander
½ tsp cumin
1 clove of garlic, minced
Pinch of salt
4 oz fresh spinach
Juice of ½ lemon
Continue to cook until spinach is wilted. Add in lemon and stir. 
How did this recipe work out?
Leave a Reply