Mini Blueberry Walnut Muffins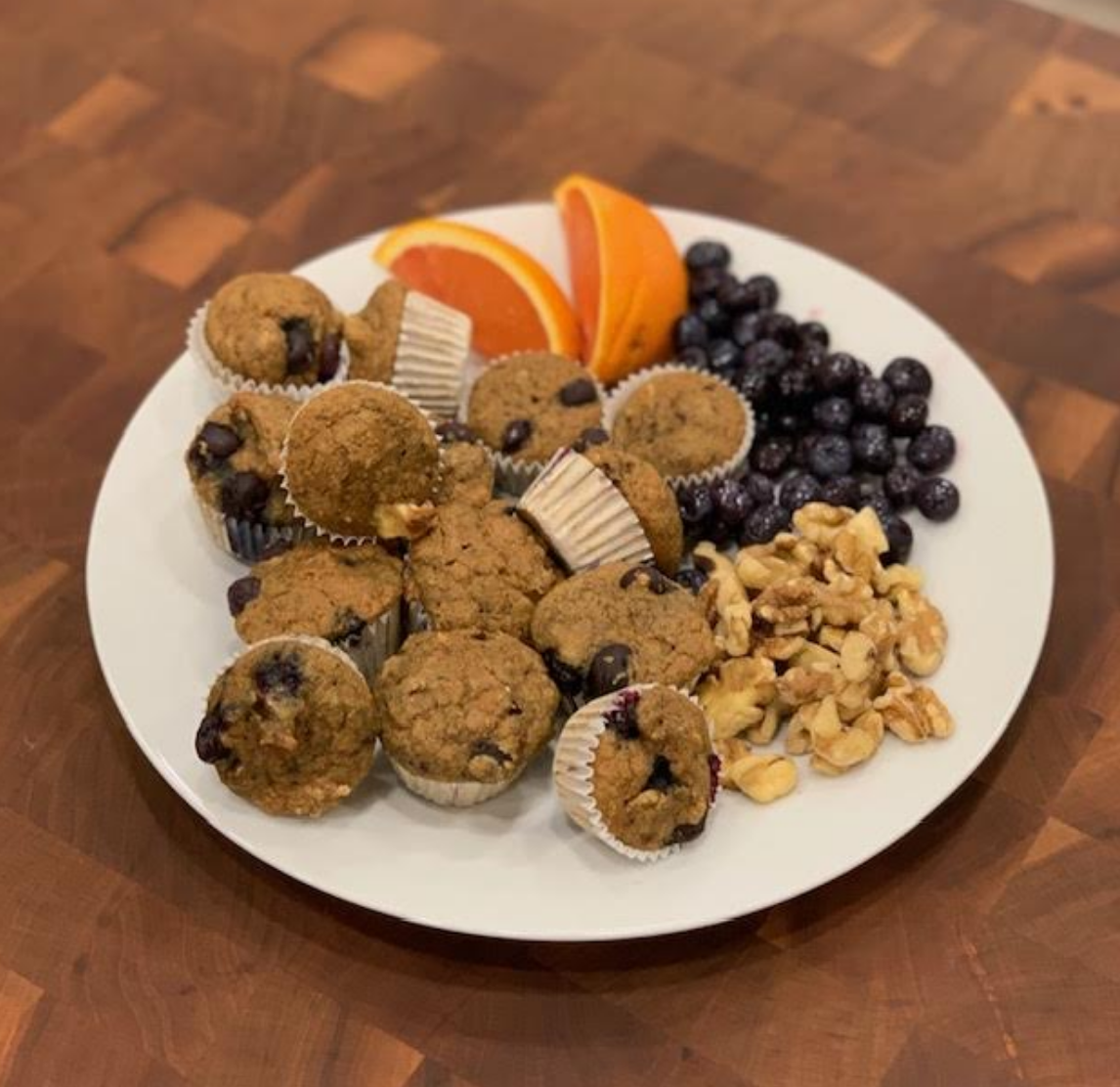 These soft little bites are an easy way to batch out your weekly breakfast! Perfect for your kiddos little hands and easy enough for you to pop a few for great a great start of the day. Superfoods all around for the whole fam!
Ingredients
Setup
2 1/4 cups spelt flour
1/3 cup coconut sugar
1 teaspoon baking powder
3/4 teaspoon baking soda
1 teaspoon orange zest
heavy pinch of salt
1 cup of unsweetened almond milk
1/3 cup unsweetened apple sauce
2 teaspoons vanilla extract
juice of 1/2 orange
1 cup fresh blueberries
3/4 cup roughly chopped raw walnuts
Directions
Preheat oven to 375-degrees F
Line a 24 cup mini muffin tin with paper liners
In a large mixing bowl, add the flour, sugar, baking powder+soda, salt and zest. Gently stir to mix.
In a separate bowl, add the milk, apple sauce, vanilla and orange juice. Whisk well.
Slowly add the wet to the dry, stirring continually. Mix until you get a doughy consistency, but do not over mix.
Fold in the blueberries and the walnuts.
Scoop about 2 tablespoons into each muffin liner.
Bake for 12-14 minutes. Test with a knife. If inserted into muffin and it comes out clean, remove from oven and allow to cool on a rack.
This should make anywhere between 30-36 muffins.
Recipe adapted from Connoisseurusveg.com
How did this recipe work out?
Leave a Reply