The Best Green Bean Casserole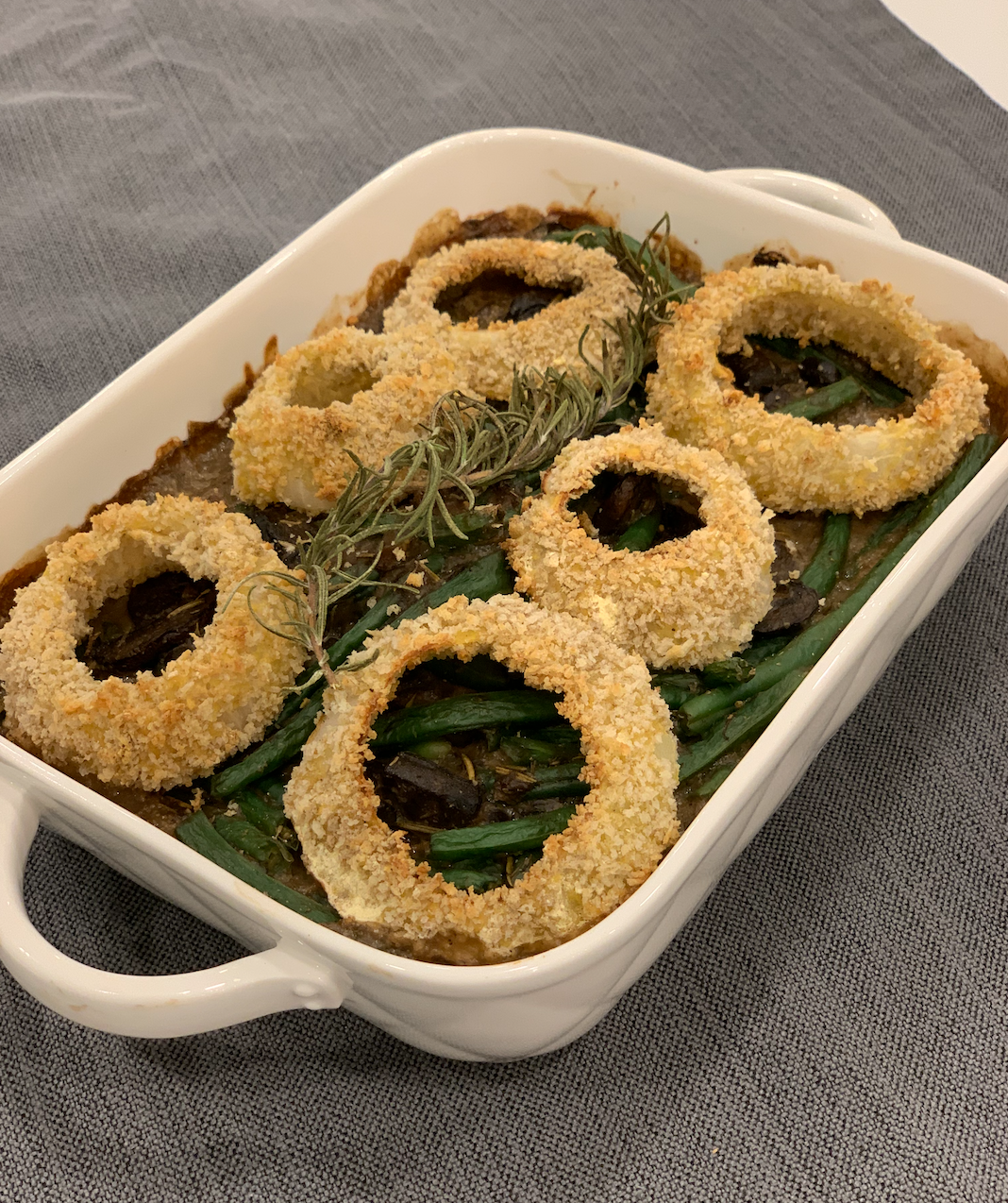 The traditional green bean casserole you grew up with, but better. Onion rings! Seriously!
Ingredients
Setup
1 pound of fresh green beans
1 yellow onion, chopped small
3 cloves of garlic, diced
1 pound of crimini mushrooms, sliced
1 tablespoon of dried rosemary
2 teaspoons dried sage
2 teaspoons dried thyme
pinch of salt and a fresh ground pepper
1/2 cup white wine
2 1/2 tablespoons whole wheat flour
1 1/4 cup of plant-based milk
1/2 serving of onion rings
Directions
Steam the green beans for 7-10 minutes. You still want them a little al dente.
To a large, pre-heated pot, add the onion and continually stir. Bring heat down to medium-high. Add a tablespoon of water to deglaze if needed. After the onion has become translucent, add the garlic and continue to stir for about 30-45 seconds. Add the mushrooms and the herbs. When the water evaporates that the mushrooms will let out, add the wine and allow that to also evaporate. Add the flour and stir in the milk. Stir. After about 5 minutes it will thicken a bit. Add in the green beans and fold everything together. Transfer to an 8X8 pan and cook for 15 minutes. Place the onion rings on top and cook for another 5 minutes.
Garnish with fresh herbs.
Serves 6
How did this recipe work out?
Leave a Reply