Creamy and Chunky Broccoli Soup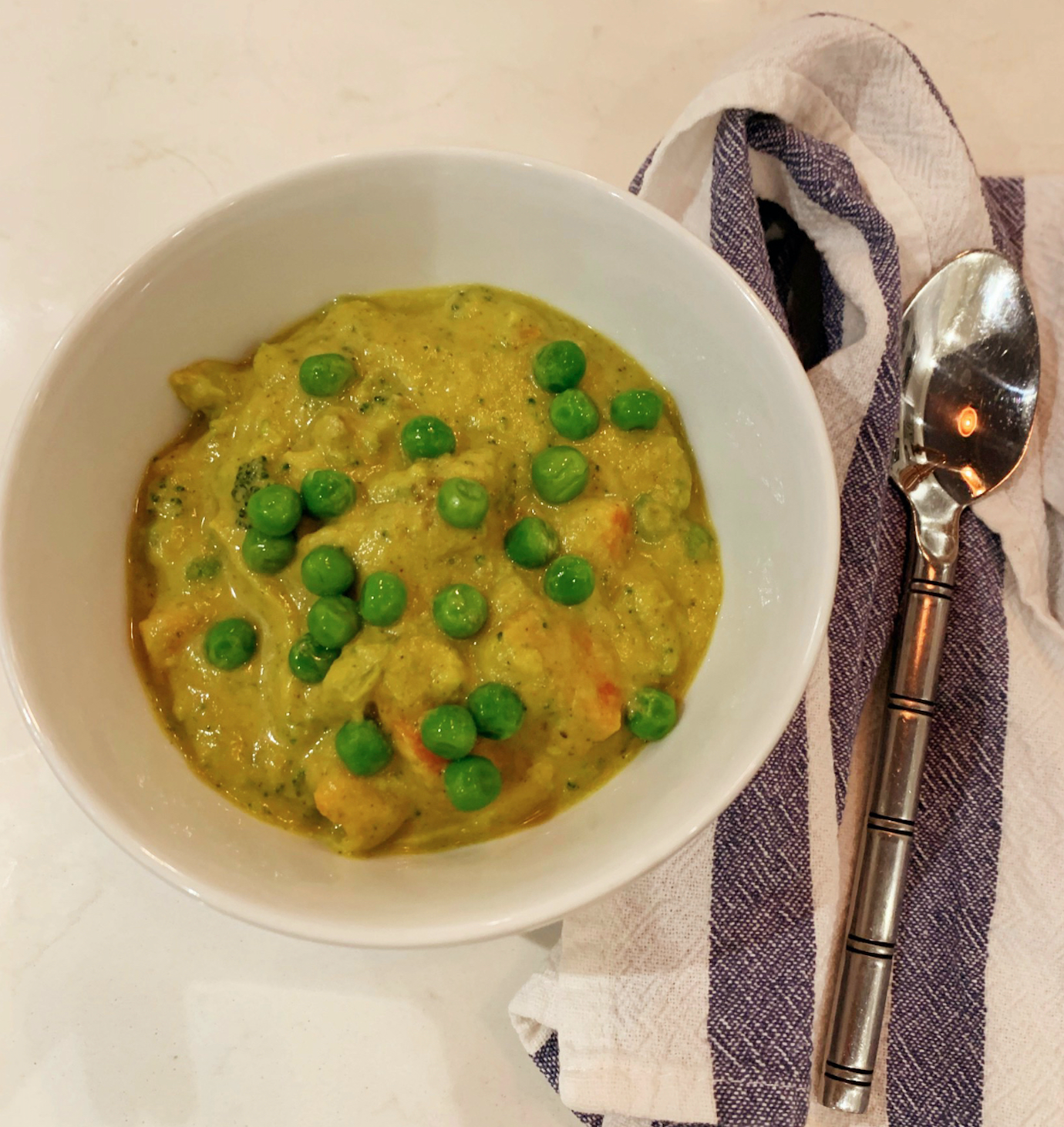 This super thick and chunky nutritional powerhouse of a soup is bold and just plain awesome. You'll make it all year round.
Ingredients
Setup
1 yellow onion, chopped small
3 carrot, chopped small
3 stalks of celery, chopped small
4 cloves  of garlic, minced
6-7 cups chopped broccoli - use the stems, too!
2 1/2 cups vegetable broth
1/2 cup raw cashews
1/2 cup nutritional yeast
3/4 cup cannellini beans
1 tablespoon dried oregano
1/2 tablespoon ground cumin
1/2 tablespoon smoked paprika
pinch of salt and pepper
white vinegar
1 cup of frozen peas + more for garnish
Directions
Saute the  onion, carrot and celery in a hot pan until the onion becomes translucent. Sprinkle in a little water if it  begins to stick.
Add the garlic and stir continually. When it becomes fragrant (about 45 seconds), add in the broccoli and about 1/2 cup of water. Cover and let the vegetables cook at a medium heat for about 7-10 minutes.
Meanwhile, make your sauce. Blend the vegetable broth through all the spices and taste for flavor. When the  vegetables are ready, add 3/4 of them to the blender and give it 4-5 pulses. You might have to work in batches.
Transfer it all back to the cooking pot. Stir, add a few dashes of vinegar for brightness. Stir again and add in the peas.
Makes 12 cups
How did this recipe work out?
Leave a Reply