Omelet with Smoky Tempeh, Spinach and Cheesy Hummus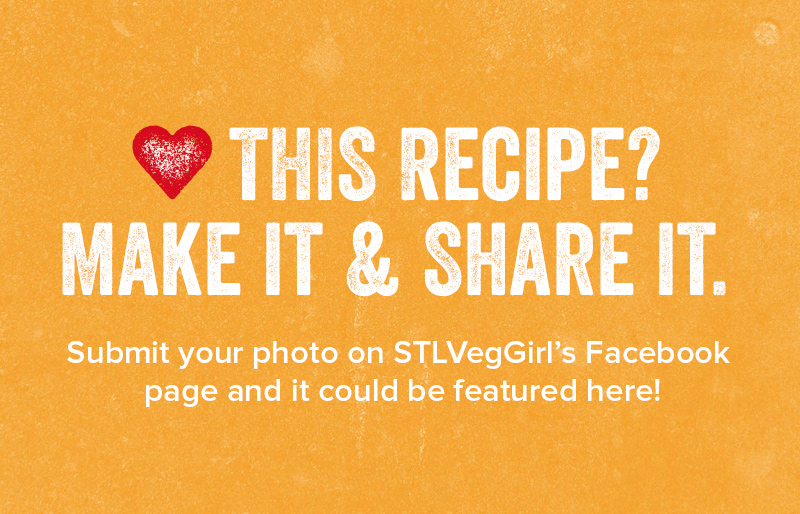 Ingredients
Setup
Omelet ingredients
1 package of firm silken tofu
¼  C coconut milk beverage
2 TBS nutritional yeast flakes
2 TBS arrowroot powder
¼ C chickpea flour
1 tsp onion powder
½ tsp turmeric
1 pinch black salt (kala namak)
Scant sea salt/ground pepper
Smoked Tempeh Bits
1 pkg of tempeh, crumbled
1tsp olive oil
1 tbsp tamari
1 tsp apple cider vinegar
1/4 tsp cayenne
1/4 tsp paprika
1/4 tsp cumin
1/4 tsp dried basil (optional)
1/4 tsp liquid smoke
Sea salt and pepper
Cheesy Hummus
1 C prepared plain hummus
2 TBS nutritional yeast flakes
Spinach
4 C fresh baby spinach, rinsed
Directions
Begin by making your smoked tempeh bits.  In a small bowl, whisk the olive oil through the salt and pepper.  Place the crumbled tempeh in a Ziploc bag and allow the tempeh to soak up the marinade.  Mix well and allow to marinate while you make your omelet mixture. 
In a bowl, mix together the hummus and the nutritional yeast.  Set aside.
In a large skillet and over high heat add 2 TBS water and sauté down your spinach.  Once it has wilted and the water has evaporated, allow it to cool on a cutting board. Once cool enough to handle, roughly chop it up.
In a blender add the omelet ingredients and blend until smooth.  Give a large non-stick pan a quick spray of some cooking spray and when the pan is hot, pour about a 3" diameter amount of omelet mixture into the pan.  Keeping the pan over high heat, add in 1 TBS wilted spinach and a few generous pinches of tempeh crumbles in the center. Cover the pan for about 2-3 minutes and allow the omelet and fillings to cook. When it  begins to firm up a little, add a thin layer of cheesy hummus over the spinach/tempeh and fold over the omelet.  Cover again for 3-4 minutes.  Uncover and if it is beginning to look a little brown, flip the omelet, cover and continue to cook for another minute or two.  Slide omelet off the pan and on to a plate.   Top with a little more cheesy hummus and serve!
Video
How did this recipe work out?
Leave a Reply