Shamrock Skewers with Edamame Hummus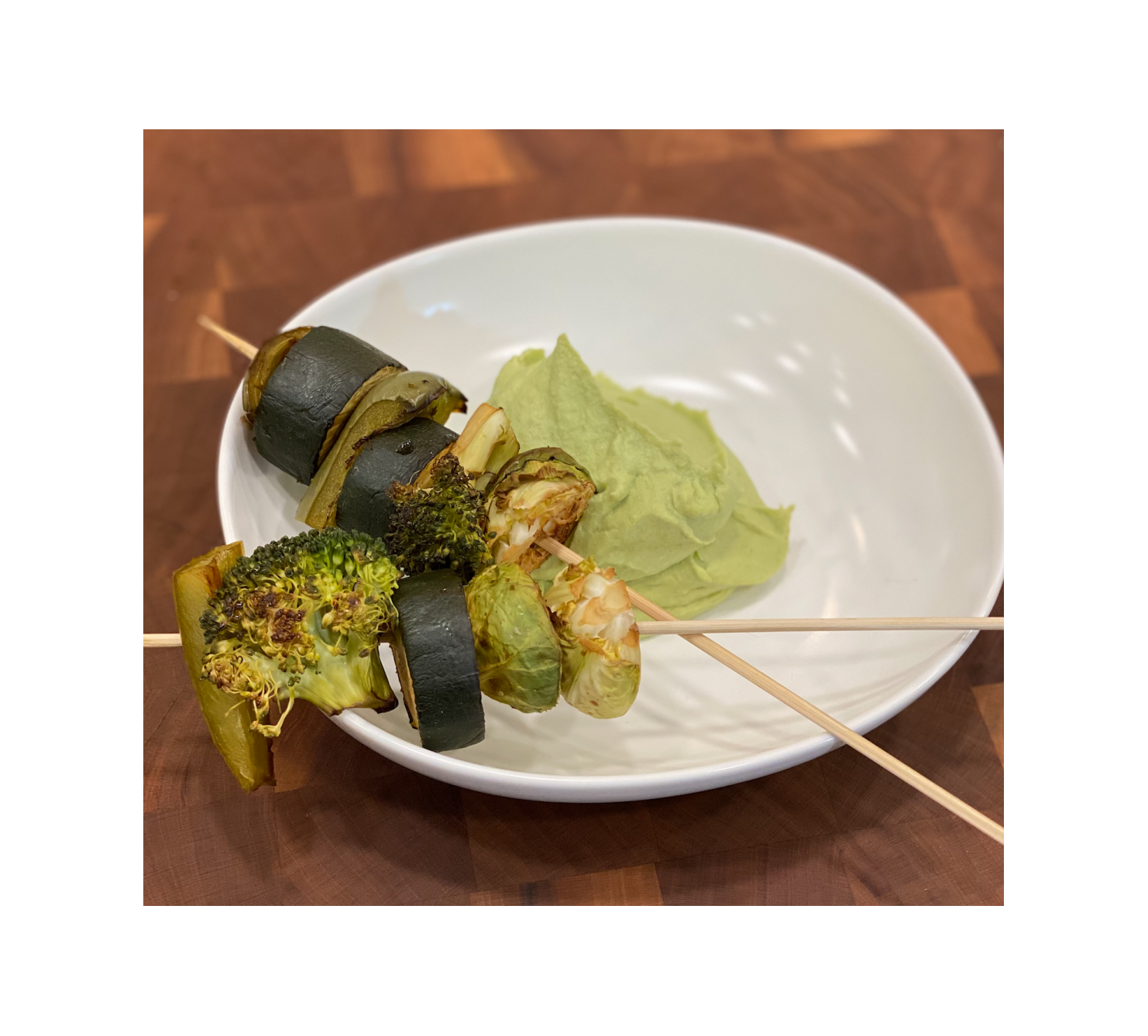 Sure green beer on St. Paddy's Day is festive, but how about we even the playing field with some real greens! Skewer up your favorite green vegetables and dip in my new edamame hummus!
Ingredients
Setup
VEGETABLE SKEWERS
1/2 head of broccoli, cut to florets and roasted
1 zucchini squash, cut to 1" rounds and halved
1/2 lb Brussels Sprouts, rough ends cut off and halved
1 bell pepper, cut to 1 1/2" pieces
1 poblano pepper, cut to 1 1/2" pieces
4-6 skewers
EDAMAME HUMMUS
14 ounces cooked chickpeas
14 ounces cooked edamame
2 tablespoons tahini
juice of 1/2 lemon
2-3 garlic cloves
pinch of salt
vegetable broth (or water) to get things moving
Directions
Roast, steam, or air-fry any green vegetables you like. Or, leave raw!
As a note, I don't use oil in my cooking, so to get any seasoning to stick, I will give a slight toss in vegetable broth or vinegar.
While cooking, Make your hummus.
Add all ingredients to a blender or a food processor and add the liquid as the machine is running, this will prevent from creating a too-thin dip.
Skewer up your greens and dollop the hummus on top.
The hummus also makes a great wrap, sandwich and burger spread!
How did this recipe work out?
Leave a Reply