November 14, 2020, at 03:00 PM
Center for Plant-based Living
Cauliflower 3-Ways for Your Thanksgiving Table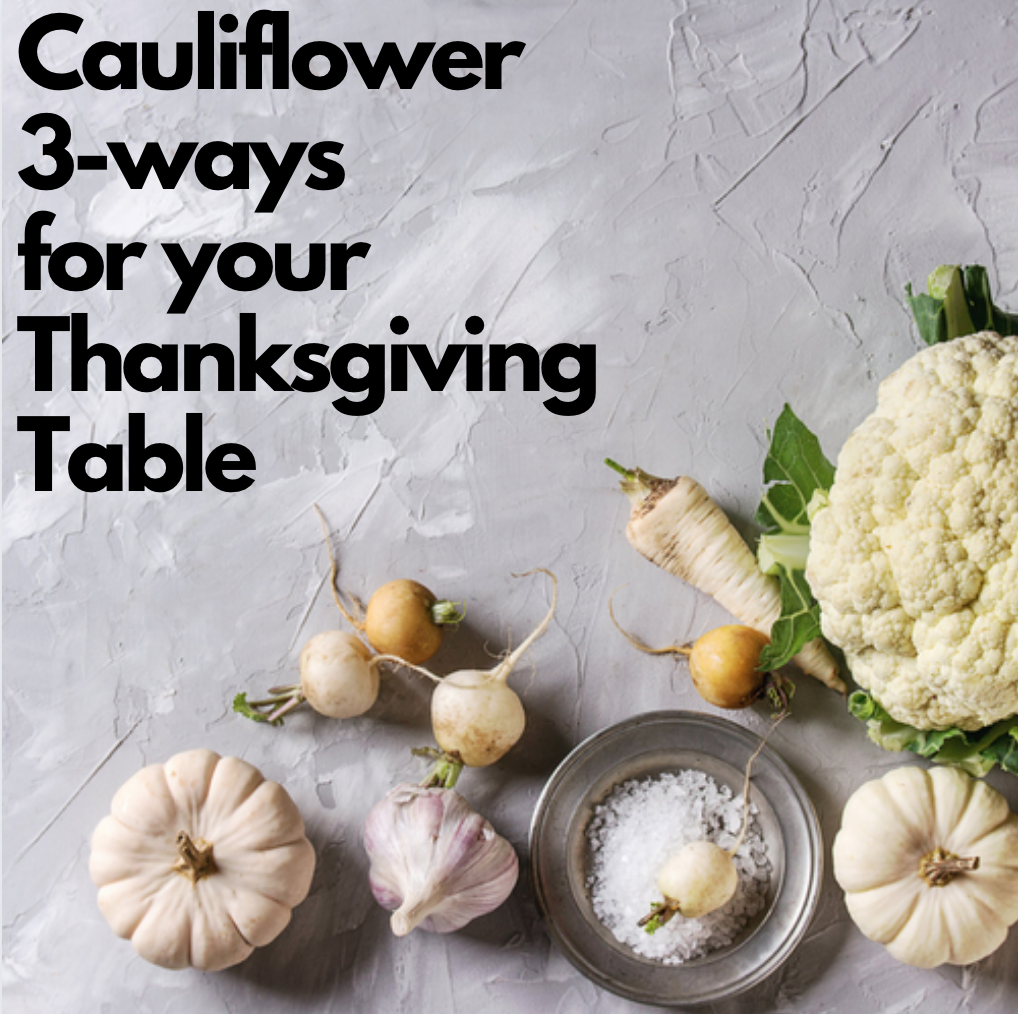 Let's put that cute cruciferous on your Thanksgiving table (and beyond!) in new and interesting ways this year. Hey, it's 2020 - apparently anything goes, so we're even making nachos with "bacon"!
Your menu:
Whole Roasted Cauliflower Stew
Creamy Cauliflower and Potato Soup over Brown Rice with Dill
Roasted Herb Cauliflower, Bacon and Olive Nachos with Tahini
Was this event as much fun for you as it was for me?
Leave a Reply