March 22, 2023, at 05:00 PM
Center for Plant-based Living
COLLABORATION WITH COCKTAILS ARE GO!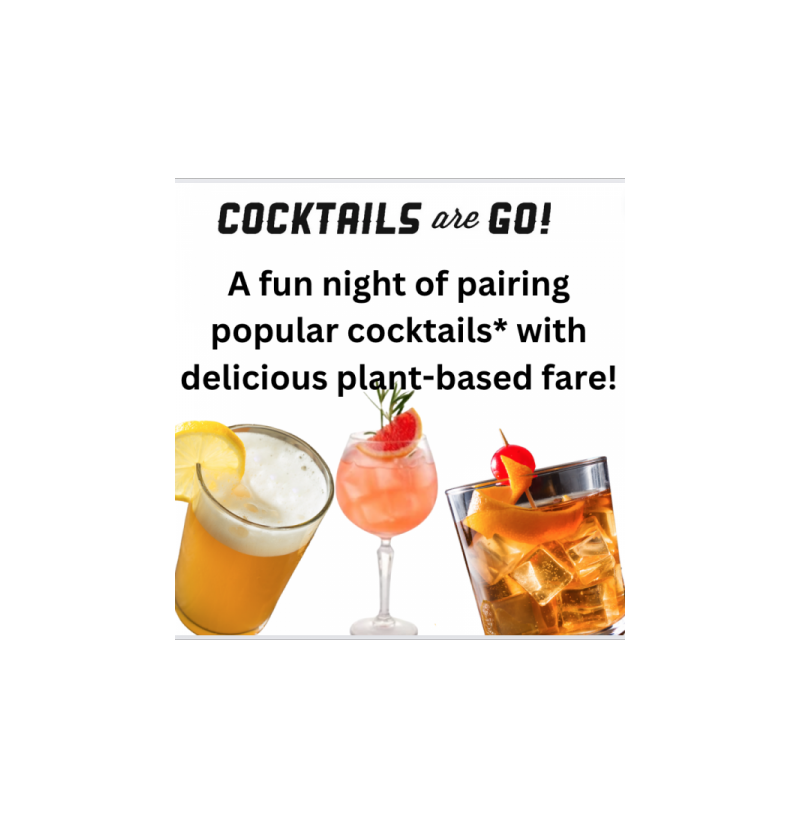 Cocktails are Go owners, Matt and Beth Sorrell are masters of the cocktail, so much that they built a business around creating beautiful works of tasteful art in a glass. We are collaborating with them on March 22 for a fun dinner party where they will serve up three popular cocktails* and Caryn will pair each one with its own individual plant-based plate.
*All cocktails are non-alcoholic (NA)
MENU
NA Shandy (Well Being wheat, ginger beer, lemon, orange), paired with Krab Cakes
NA Sparkling Grapefruit paired with Sonoma Chick'n Salad over Greens
NA Old Fashioned, paired with Bacun Wrapped, Cheese Stuffed Dates
Video
Was this event as much fun for you as it was for me?
Leave a Reply