September 27, 2022, at 06:00 PM
virtual
MEMBER VIRTUAL LOW-CARB-SHEET PAN DINNERS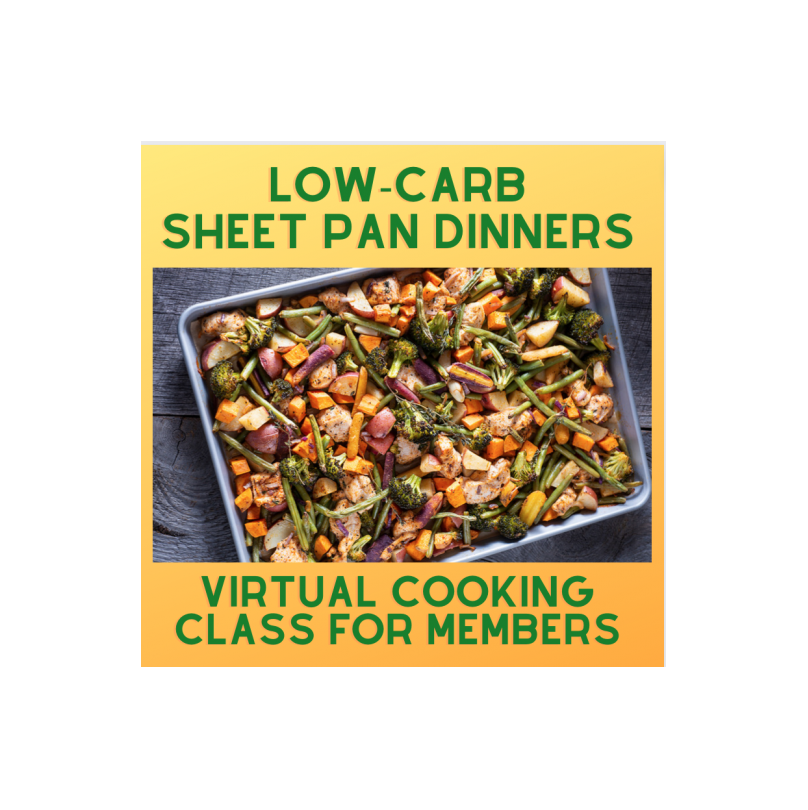 Roll out those sheet pans! We'll be batching two full creative and delicious meals that you can easily eat all week! Everything is plant-based (vegan) and there is no oil involved.
Menu:
Sheet Pan Baked Harissa Salmon Tofu with Vegetables
Sheet Pan Baked Feta, Chicken and Vegetables
To become a member and register for this class (and enjoy so many more awesome benefits!), check this out.
Was this event as much fun for you as it was for me?
Leave a Reply