September 26, 2023, at 05:00 PM
Center for Plant-based Living
SPICE OF LYFE: HEART HEALTHY CHANA MASALA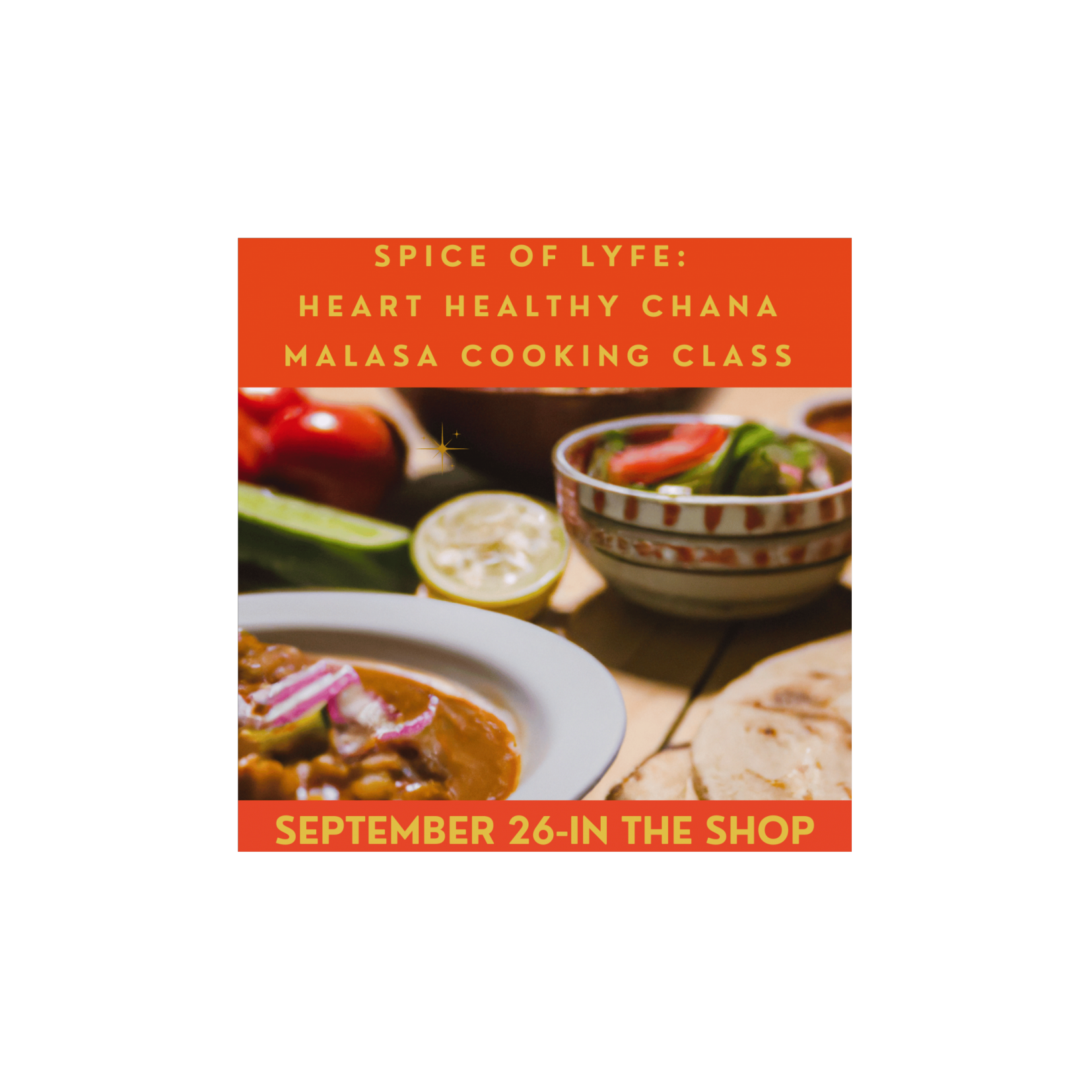 Let's welcome Riddih Shah and her mother; they are teaching this class!
From our chefs:
Surbhi Shah:  I started my cooking adventures at the age of ten helping my mum and my neighbors. I also learned a lot from my mother in law. Now I'm having fun cooking healthy favorites with my daughter. 
Riddhi Shah: Food was our love language growing up. I learned from my Ba (grandmother), my mom, my great aunt and lots of trial and error. Together mom and I have fun creating in the kitchen. 
Your menu:
Whole wheat naan

Chana masala

Tomato, onion and cucumber salad
Was this event as much fun for you as it was for me?
Leave a Reply