December 13, 2022, at 05:00 PM
Center for Plant-based Living
PLANT-BASED HOLIDAY CHARCUTERIE BOARD CLASS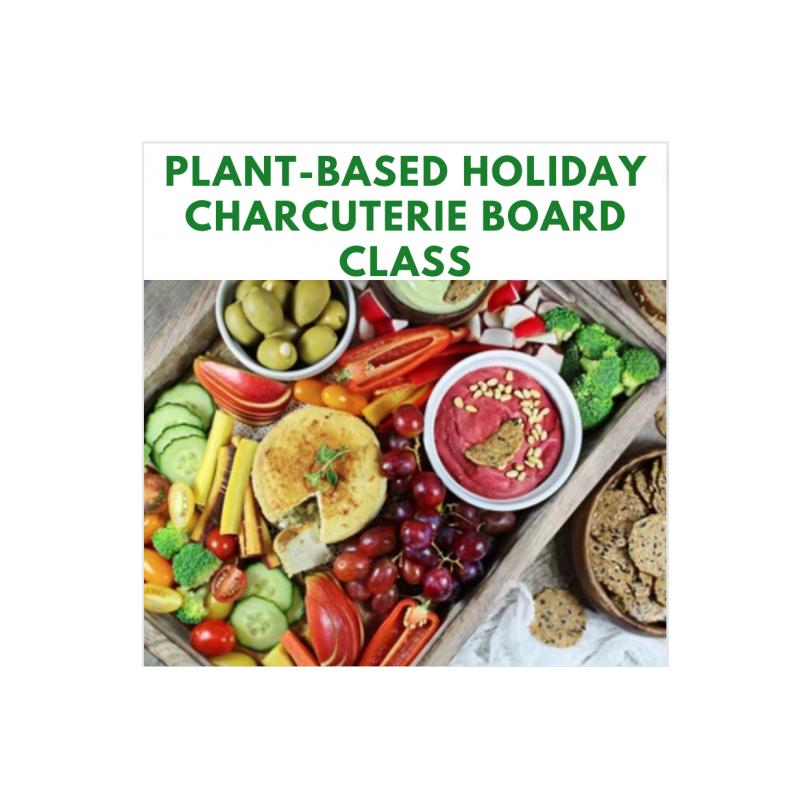 It's all about the board, baby! Give your guests (and yourself!) some really amazingly healthy and delicious plant-based choices to celebrate the holidays! These will be a great addition, or main event, to any holiday gathering. It will even be perfect for a New Year's Day gathering—ring in 2023 eating well and not missing a thing.
MENU
Butler Soy Curl Jerky  (SALTY)

Tomato Miso Jam  (UMAMI)

Chocolate Hummus (SWEET)

Semi-soft Sun-dried Smoky Cheese  (SAVORY)

Spicy Pickled Vegetables (SPICY)
_______________________________________________
Would you rather take this virtually? Check out our Streaming Membership where you can take our scheduled virtual classes interactively or simply watch whenever you'd like! There's so much more!
Was this event as much fun for you as it was for me?
Leave a Reply