March 23, 2022, at 05:00 PM
Center for Plant-based Living
SOY: ALL YOU WANTED TO KNOW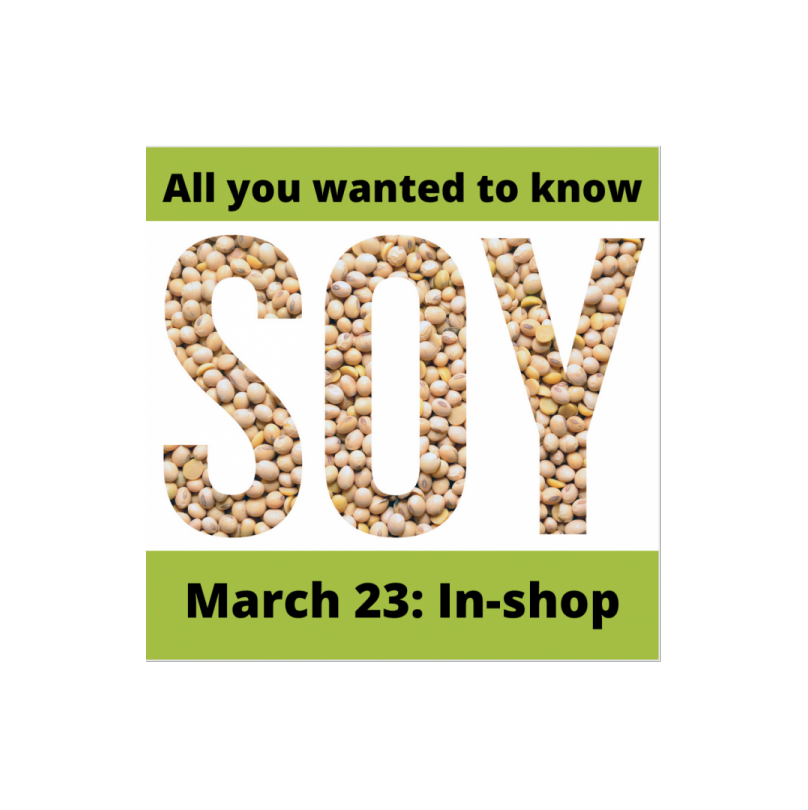 Dr. Loomis is back and he is doing only one class while vising this time and it's what many people still wonder about - SOY. Good, bad and all the stuff in between! We'll also cook up three soy based recipes featuring the most popular ways to eat soy: edamame, tempeh and tofu.
______________________________________________________
Do you know about our STREAMING PLUS membership? 
Our membership is built like a streaming service - you get a full library of plant-based cooking classes to watch whenever you want. PLUS, you gain access to upcoming interactive virtual cooking classes and a monthly accountability group call.
As a member you get:
Complete library of all past virtual classes - stream them whenever you'd like!
Free access to upcoming virtual classes
Library of easy and quick recipes: 100 and growing
Access to private Facebook group
Monthly accountability check-in and support group Zoom call with Caryn
Quarterly "Ask the Doc" call with Dr. Jim Loomis, our Medical Director
20% off all virtual multi-week programming
A community of support
To learn more, please visit us here.
Was this event as much fun for you as it was for me?
Leave a Reply