January 21, 2022, at 05:00 PM
Center for Plant-based Living
LOW CALORIE + GLUTEN-FREE: A WORDLY FEAST (IN-SHOP)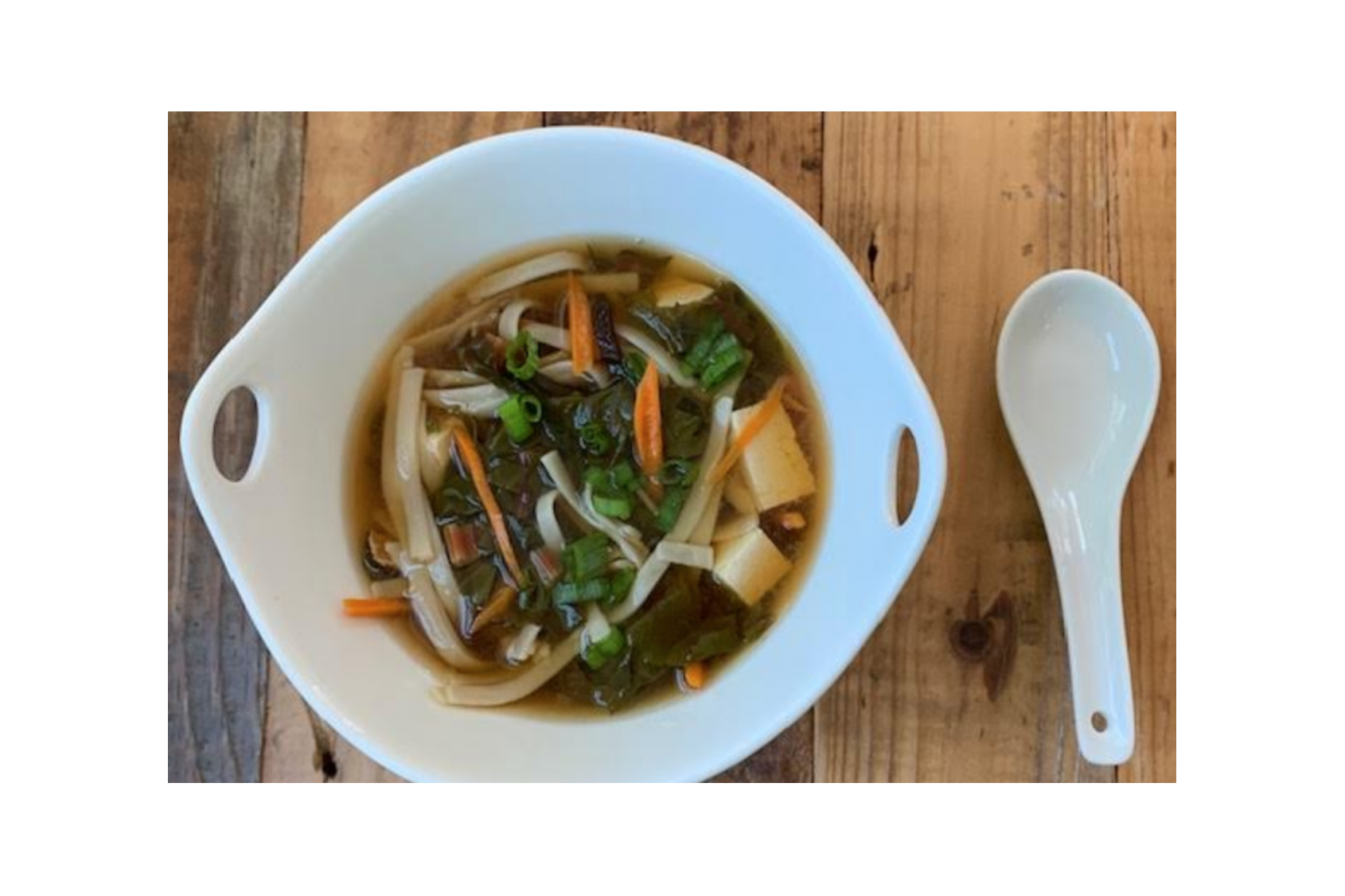 These are some favorite meals from around the globe! We're keeping the flavor, but pulling out the added calories and excess fat. No need to talk calories counts here, rather, you will learn about calorie density vs. nutrient density so that next time you cook, you'll have a better understanding of how to re-create meals in your own kitchen that are full of flavor, nutrient dense to support optimum health and not packed with excess calories. This class is also gluten-free!
Menu
Hearty Miso Soup
Jackfruit Curry Over Riced Cauliflower
Chef AJ's Mediterranean Kale
___
Do you know about our virtual membership?  We call it the Center for Plant-based Living Community Support Club and we'd love to have you!
As a member you get:
Complete library of past virtual cooking classes + all recipes
Library of easy and quick recipes: 100 and growing
Access to private Facebook group
Monthly accountability check-in and support group Zoom call with Caryn
Quarterly "Ask the Doc" call with Dr. Jim Loomis, our Medical Director
20% off all virtual multi-week programming
A community of support
To learn more, please visit us here.
Was this event as much fun for you as it was for me?
Leave a Reply