June 23, 2018, at 12:00 PM
Urban Harvest Food Roof
Plant-based Diet with STLVegGirl at the Food Roof!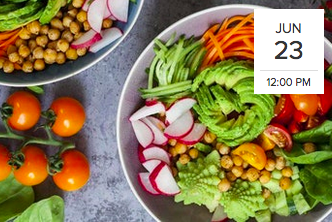 Let's use the bounty of summer and create delicious food that is fast, delicious and sharable! I will discuss the benefits of a plant-based diet and share some of her favorite recipes that will be a feast for all of your senses, most of all your palate. Plant-based never tasted so fresh and so good!
Was this event as much fun for you as it was for me?
Leave a Reply