March 25, 2021, at 06:00 PM
virtual
Really Awesome Soy Curl Recipe Class (virtual)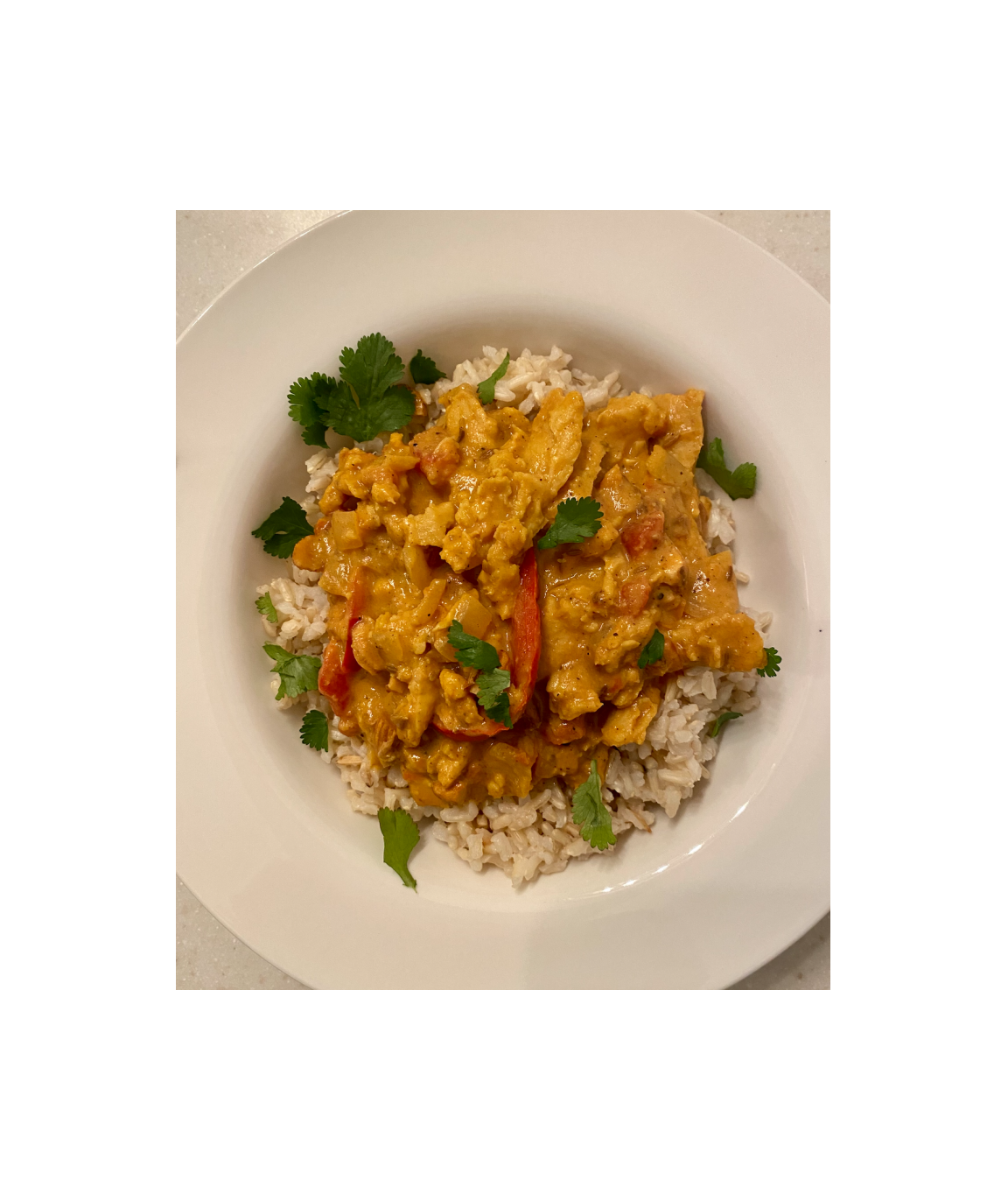 Stop making the same ol' thing with your soy curls! These little nuggets are super easy to use and we are about to drop some SERIOUS directions to Soy Curl Yum Land!
Your Menu (get ready):
Chopped Salad with Crispy Italian Soy Curls with Light Creamy Vinaigrette
Buffalo Soy Curl Sliders with Chunky Blue Cheeze Dressing and Shaved Greens
Vegan Butter Chicken over Brown Rice
Bonus recipes for you!
Italian Creamy Vinaigrette
Oil-free Buffalo Sauce
Blue Cheeze Dressing
NOTE: For this class you will want to purchase Butler's Soy Curls. You can search retail locations or order from their website. You can also order from Amazon, this is our affiliate link (no added cost to you and thank you for your support. )
CLASS INSTRUCTIONS
All classes require payment at the time of registration. We use ZOOM to broadcast, you do not need a ZOOM account, but we ask that you please become familiar with the platform before showtime. 24 hours prior to class, you will receive an email (be sure to check you junk / spam folder) containing:
1.     Log-in information to the class
2.     A PDF with the recipes.
You are welcomed to cook along with us or simply sit back, relax, and enjoy the show.
Unfortunately, there are no refunds or rain checks for virtual classes. If you are unable to attend, you can send someone in your place. Please let us know their name and we will approve their attendance in class.
Here's a link to all the kitchen wares I use in classes and in the PLANT-BASED QUICK COOKING SHOW series. The Amazon link provides the Center for Plant-based Living a small commission for items sold, however the prices are not increased to compensate for this.
Was this event as much fun for you as it was for me?
Leave a Reply