October 13, 2020, at 06:00 PM
virtual
The Revealing Truth About Cheese with Dr. Neal Barnard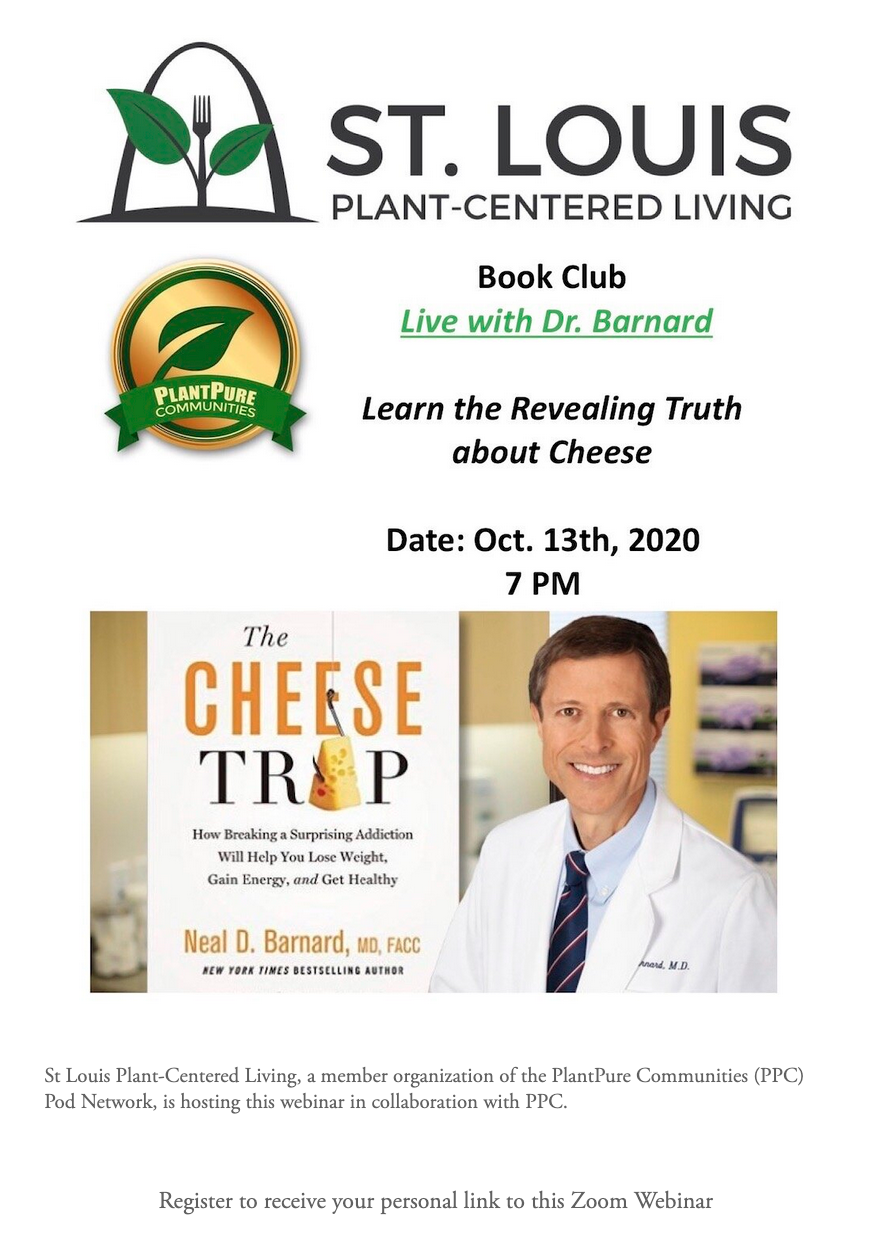 During this webinar, Dr. Barnard will be discussing his book "The Cheese Trap" which reveals the shocking truth about cheese - the dangerous addition that is harming your health. St. Louis Plant Centered Living, a member organization of the PlantPure Communities (PPC) Pod Network is hosting this webinar and Caryn from the Center for Plant-based Living will be a panelist.
This is a FREE EVENT. but you must register. This is the link to register.
Was this event as much fun for you as it was for me?
Leave a Reply