July 6, 2016, at 06:30 PM
Dierbergs - Des Peres
STLVegGirl's Forks Over Knives Community Program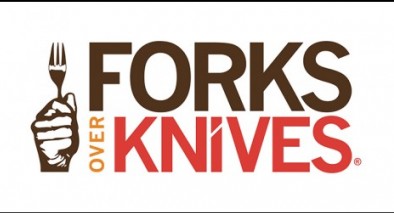 The inspirational, life-changing documentary, Forks Over Knives has propelled many to transition to a plant-based diet to gain better health. Sometimes that is challenging to do when a support system is not in place. In this Forks Over Knives approved, official 5-week pilot program we will explore the aspects of a whole food, plant-based diet, how to talk with friends and family, how to re-structure your kitchen, how to go out and eat and remain social without adding stress to you and those around you, and so much more.
This is a very brief summary of our program, there will be much more covered:
WEEK 1: July 6 - Forks Over Knives Movie showing and program overview
WEEK 2: July 13 - Breakfast food options, label reading, talking protein, restocking your kitchen & menu planning
WEEK 3: July 20 - Lunch food options, journaling, talking calcium and dairy, food addiction and willpower
WEEK 4: July 27 - Dinner food options, batch cooking, how to cook without using oil
WEEK 5: August 3 - Making your plant-based lifestyle work in everyday life
Required reading: The Forks Over Knives PLAN book, by Alona Pulde, MD & Matthew Lederman, MD
Was this event as much fun for you as it was for me?
Posted by
Alice Hein
on
Jun 15th, 2016
I hope you do this again! I am unavailable during this event.
thanks
Posted by
caryn
on
Jun 15th, 2016
Hi Alice,
We hope to run it again in the fall!
Posted by
Dan
on
Aug 9th, 2016
July 4th 2016 I will have been a vegan for 4 years. I started by watching Forks Over Knives and have followed Dr. Esselstyn's advice ever since! Plus, Engine 2 diet book! :-)
Posted by
Shelly Byndom
on
Sep 6th, 2016
I would like to attend!
Posted by
Dan
on
Sep 6th, 2016
July 4th 2016 I will be a vegan for 4 years! I started by watching Forks Over Knives documentary and following the,advice of Dr. Esselstyn! Also, Engine 2 too! :-)
Leave a Reply