November 1, 2020, at 06:00 PM
virtual
Street Food Sunday - A Three Vegan Chef Collaboration (virtual cooking class)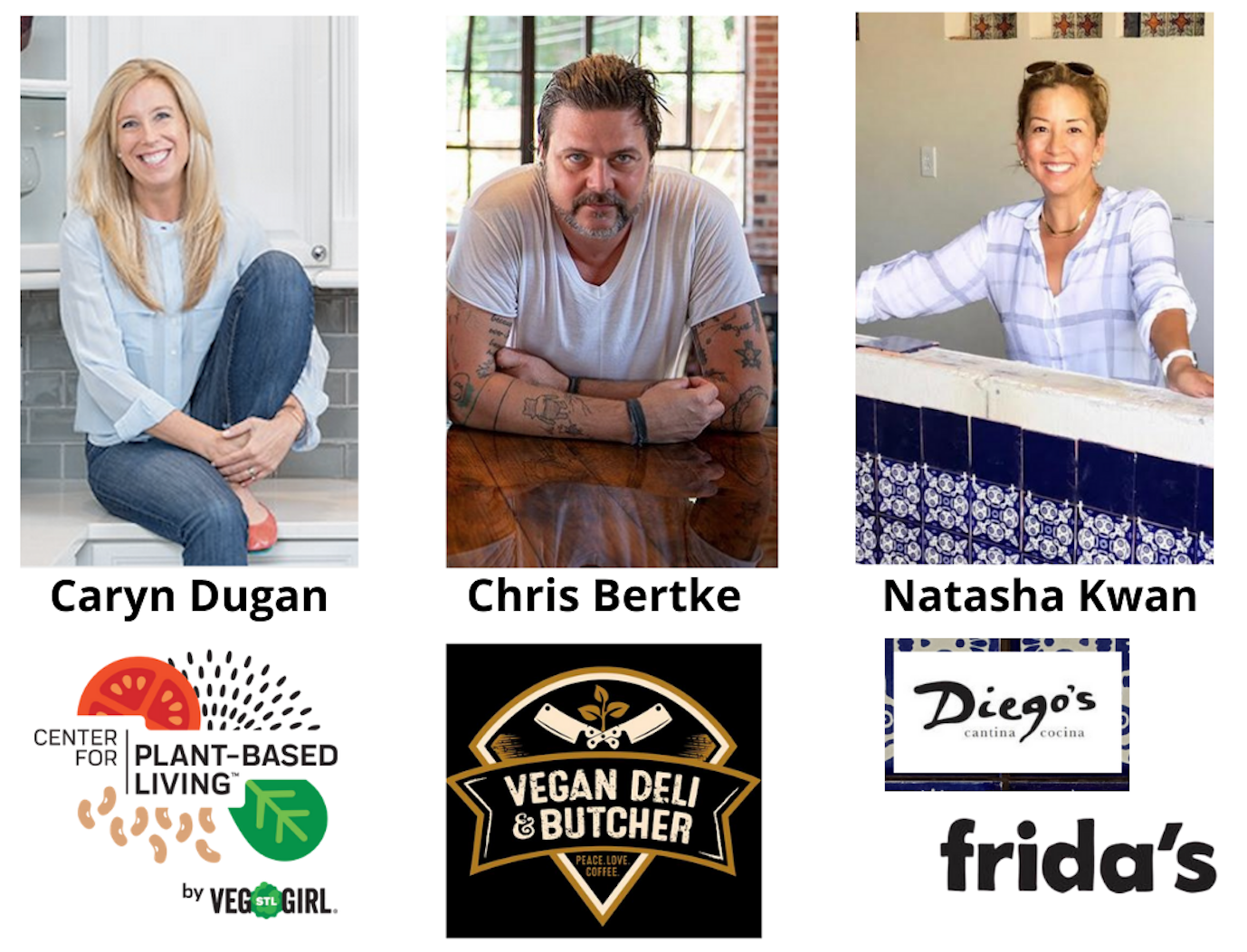 Learn how to make incredible vegan street food from this plant-based trifecta!
Natasha Kwan of both Frida's and the newly opening Diego's Cantina, Chris Bertke of the Vegan Deli and Butcher , and Caryn Dugan are all throwing down amazing food that you can soon replicate in your own kitchen!
Your Menu:
Chris' s famous Crack Tacos

Natasha - Tamales

Caryn's Seitan Buffalo Wings with Blue Cheeze Dressing
This is a LIVE and INTERACTIVE class. Pay close attention and take notes, because we are only able to share Caryn's Buffalo Seitan Wings recipe. This recipe includes the seitan wings, the homemade buffalo sauce and the chunky blue cheeze dipping sauce.
Sit back and enjoy the show! If you joined us in September for Chris and Caryn's Sunday Dinner -you have some idea of how this night will go.
CLASS INSTRUCTIONS:
All classes require payment at the time of registration. We use ZOOM to broadcast, you do not need a ZOOM account, but we ask that you please become familiar with the platform before showtime. Twenty-four hours prior to class, you will receive an email containing:
1.     Log-in information to the class
2.     A PDF with the wing recipe.
You are welcomed to cook along with us or simply sit back, relax, and enjoy the show.
Unfortunately, there are no refunds or rain checks for virtual classes. If you are unable to attend, you can send someone in your place. Please let us know their name and we will approve their attendance in class.
Here's a link to all the kitchen wares I use in classes and in the PLANT-BASED QUICK COOKING SHOW series. The Amazon link provides the Center for Plant-based Living a small commission for items sold, however the prices are not increased to compensate for this. Thank you so much for your support!
Was this event as much fun for you as it was for me?
Leave a Reply