April 12, 2018, at 06:30 PM
Dierbergs - Des Peres
We're Baa'aack! Dr. Jim Loomis and I are back in the kitch, showing you how to cook tofu!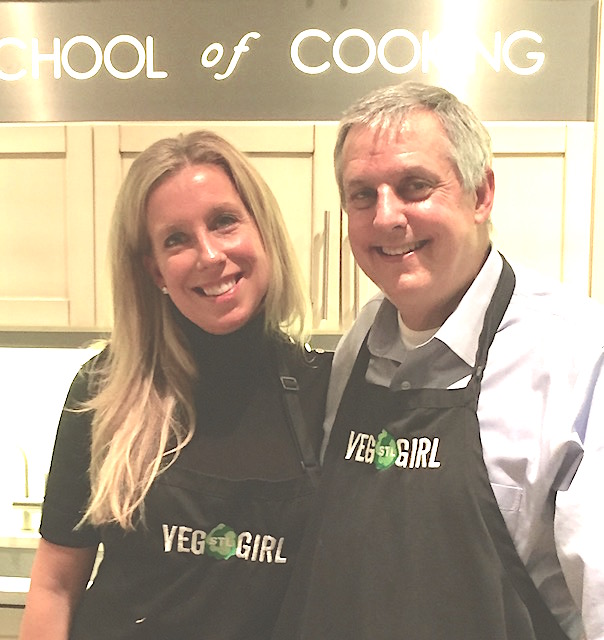 Welcome back Dr. Loomis! It's always dinner and a show when we're in the kitch! We are teaming up to show you all the awesome things you can create out of that adorable little spongy block we call tofu.
Our Menu:
Eggplant Manicotti with Spinach and Basil
Asain Tofu Vegetable Kabobs
World's Best Tofu 'Egg' Scramble
Tofu Fritters with Greek Dipping Sauce
Thick and Creamy Chocolate Mousse
Was this event as much fun for you as it was for me?
Posted by
Carrie Sisk
on
Feb 13th, 2018
I would like two spots reserved for my daughter and myself. Do i still need to register tomorrow?
Posted by
Scott Carle
on
Feb 13th, 2018
Jim!!!!!!!!!
Posted by
Ruben Carrillo
on
Feb 13th, 2018
Please sign me up for the April 12th Creamy Chocolate Mousse Event!
Leave a Reply