Events
---
Featured Event: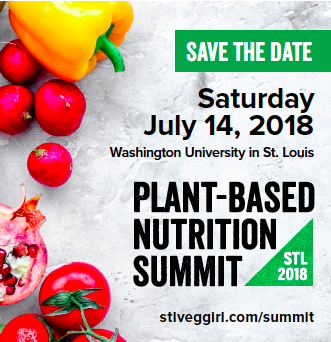 July 14, 2018, at 07:30 AM
Location: WashingtonUniversity in St. Louis
Join us for this one-day event that will help you understand the relationship between food and your health. Over 75% of healthcare dollars in the US are spent on treating preventable disease. But most of these common chronic illnesses — like diabetes, heart disease and stroke — can actually be prevented and reversed simply by the foods that we choose to put on our plate. During this special one-day event, you will learn: How plant-based nutrition can reverse cardiovascular disease How not to die from our 15 leading causes of death in the U.S. How what you eat affects your micro biome How to Prevent and reverse Type II Diabetes How to prepare great tasting whole food plant-based meals.
---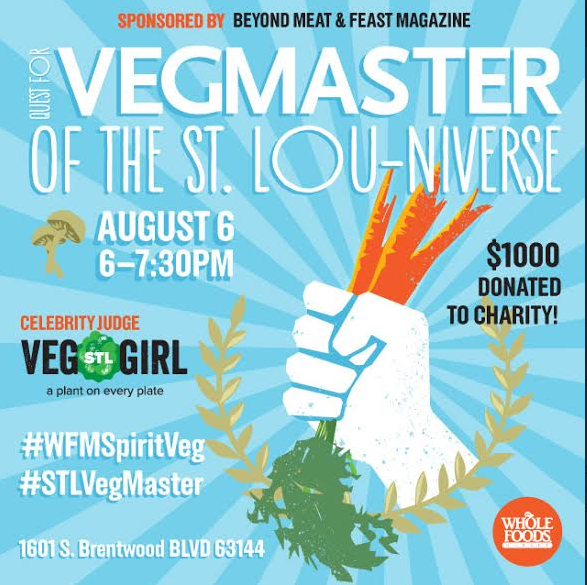 August 6, 2015, at 06:00 PM
Location: Whole Foods Market - Brentwood
Whole Foods Market is searching for the STL VegMaster--local chefs will compete to see who can make the best vegan dish using Beyond Meat Chicken-Free Strips!
---