October 2, 2021, at 06:00 PM
Center for Plant-based Living
POP UP Peruvian Dinner Party with Chef Rachel Carr!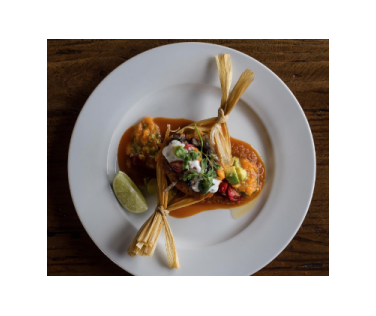 Peruvian Cuisine is a study in contrast: hot and cold, acidic and starchy, robust and delicate. Think spices and big flavors!

Join us for a unique 4 course feast celebrating this unique South American cuisine, purely plant based.
MENU
Causa de Betarraga: Creamy and slightly spicy potato cake, with roasted beet, avocado and salsa criolla

Ceviche de Mango, Tomate y Palta: Fresh vegan ceviche, made from avocado, juicy heirloom tomato and mango. Citrusy and lightly spicy, this refreshing starter has a real kick. Served with sweet potato and giant corn.

Tamalito Verde: A green tamal served with smokey red pepper sauce, Peruvian beans, quinoa and salsa criolla

Torta de Lucuma y Camote: Spiced sweet potato and lucuma cheesecake, served with coconut whipped cream and tropical fruit syrup

Iced Emoliente: Refreshing iced tea made from toasted barley, flax seeds, and dried horse tail tea. Hints of plantain leaf and quince
Was this event as much fun for you as it was for me?
Leave a Reply