Events
---
Featured Event: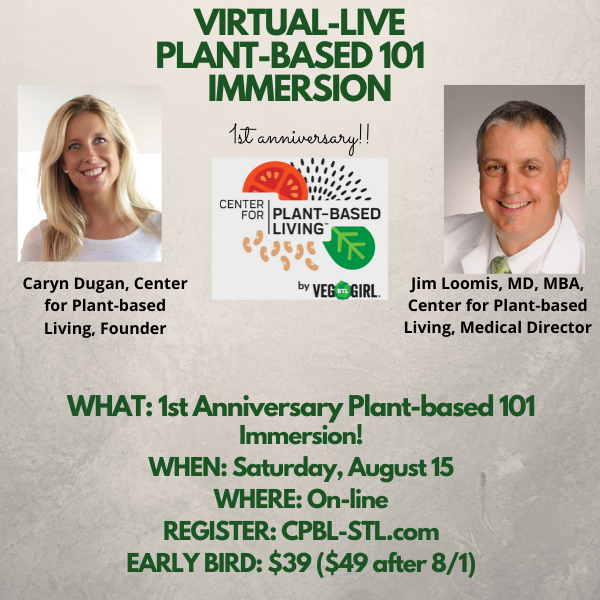 August 15, 2020, at 09:00 AM
Location: virtual
To celebrate our 1st anniversary, we are going back to basics. In addition to all of the diet + lifestyle information out there, there is also a mad rush on how to boost our immune system and lose the COVID weight! CPBL founder, Caryn Dugan, along with Medical Director, Dr. Jim Loomis, are bringing you one day of plant-based education that will remind you why a plant-based lifestyle is the #1 irrefutable way to lose weight and boost your immune system.
---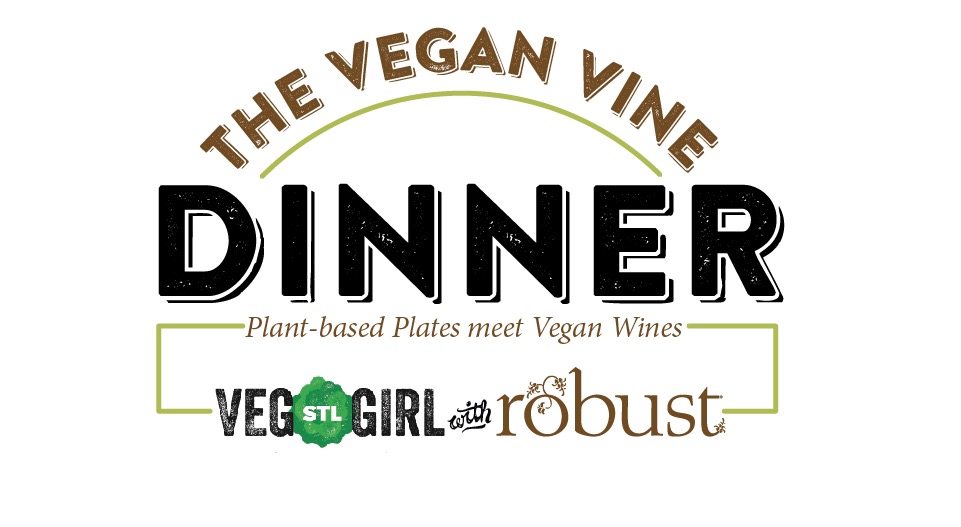 September 9, 2015, at 06:30 PM
Location: Robust Wine Bar
THE VEGAN VINE DINNER Plant-based Plates meet Vegan Wines with STL Veg Girl and Robust STL Veg Girl Caryn Dugan and Robust Executive Chef Joseph Hemp V curate the perfect Robust Vegan Plates. Vegan Wine Pairings by Owner/Certified Sommelier Stanley Browne.
---