May 17, 2020, at 02:00 PM
virtual
The Finale! Plant-based quarantine cooking show #15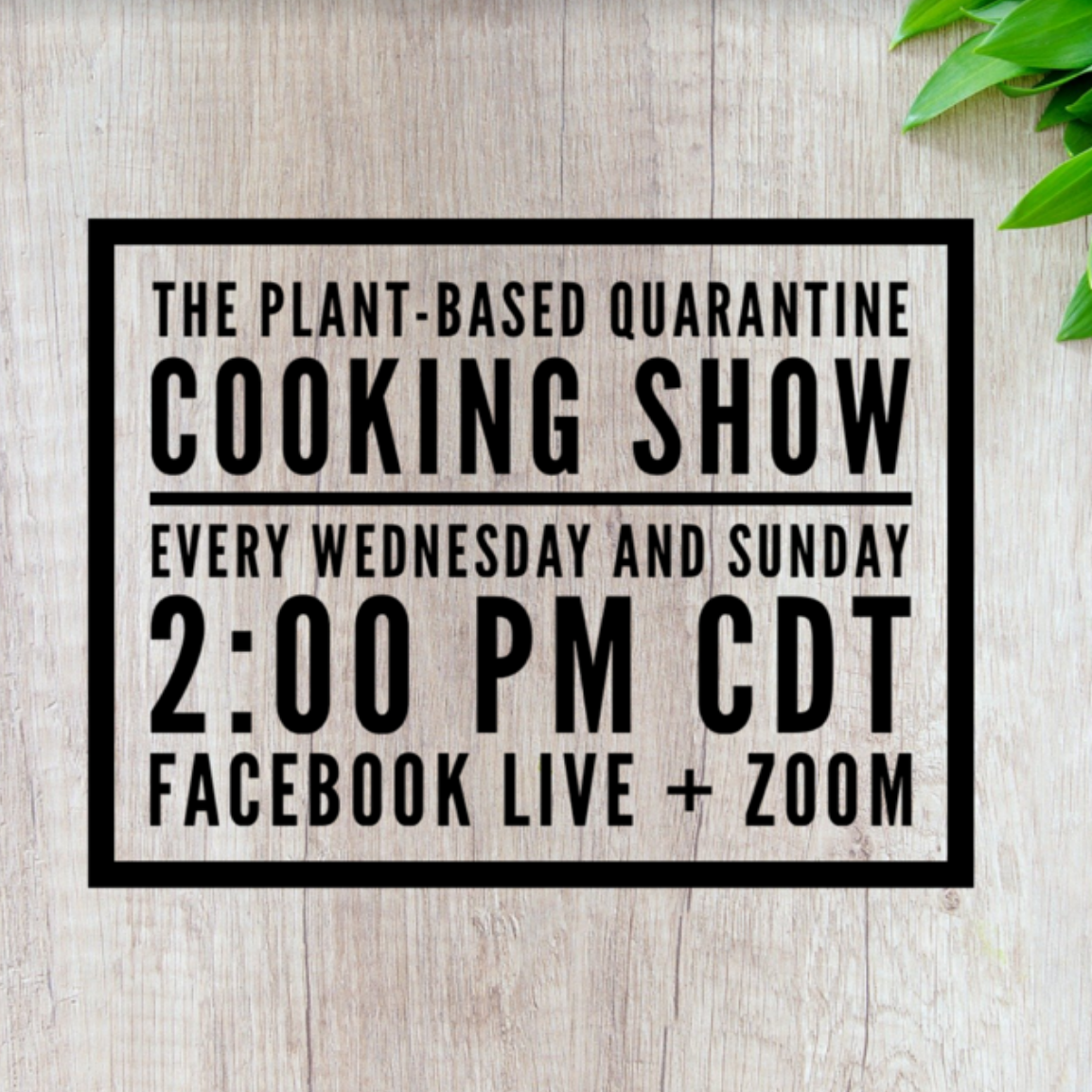 As our stay-at-home orders lift here in St. Louis, our show must sadly come to an end. I hope you have enjoyed this collection of free and quick recipe videos. Thanks for hanging in there as we learn how to get content to you digitally. There is MORE TO COME - Please follow #PBQCookingShow on social media, because, after a short break, the 'Q' will switch from "Quarantine" to "Quick" and we will continue to deliver! Ooohh! We've got plans!
For this final episode, we find it only fitting that we end on kale. The episode will feature the DELICIOUS Creamy Tahini Dressing and we'll create the Tahini Kale Salad.
Are you ready to kale it?! Kale, yeah, you are! ok - stop. We're stopping now. Sorry.
and
Was this event as much fun for you as it was for me?
Leave a Reply