Searching for recipies that include chives:
This kitchy cooking technique of beer can steaming your food doesn't stop with chicken! So, you've picked plants this time around, well, saddle up and stick that can of beer right in a head of nutrient dense and low-cal cabbage. Soon you'll have a beautifully beer-steamed bowl of tangy BBQ'd shredd...
---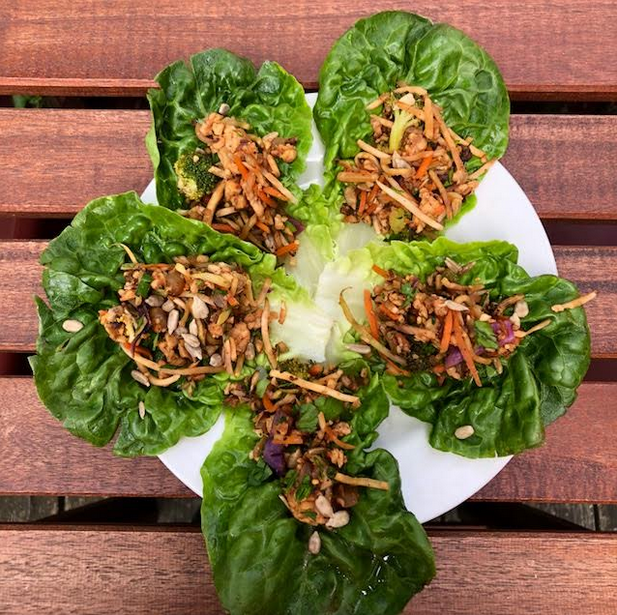 Perfect for this 4th of July! These lettuce wraps are booming with flavor, sparkling with a bit of heat and offering a grand finale of satiation without weighing you down at all.
---