Searching for recipies that include baby kale: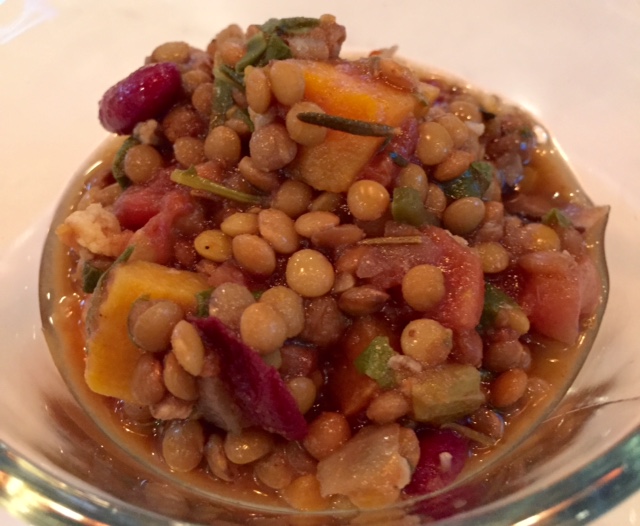 The most common question I receive from clients is "I want to lose weight, can you help me?".  I tell them no. I say, "I can teach you how to cook foods that will nourish your body the with the nutrients it needs to run effectively and efficiently, the side effect of this weight loss."  They seem o...
---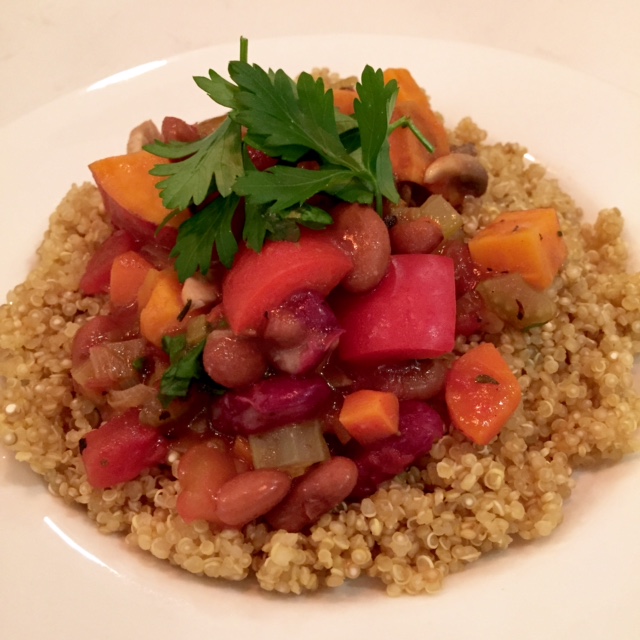 An new take on the affordable Hot Pepper Stew the soldiers ate during the Revolutionary War to keep up their energy, this version leaves out the tripe and bacon, but adds in hearty beans, immune supporting kale and protein packed quinoa.  Still easy on the pocketbook, this new and improved version w...
---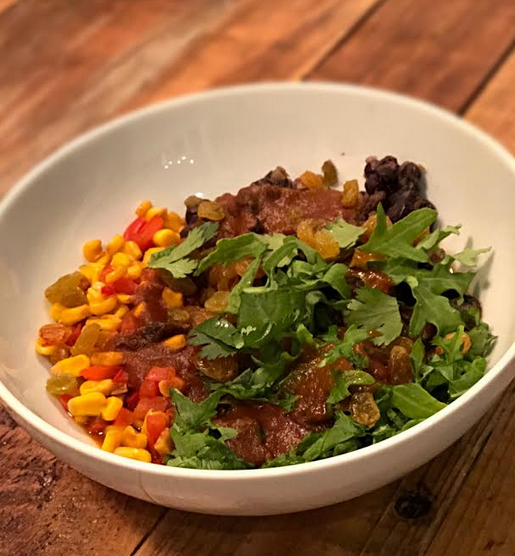 Craving Mexican tonight? This tamale bowl is perfect! The creamy, cheesy polenta is a surprise at the bottom, topped with roasted corn, sweet bell peppers, a back bean and green chile mixture, fresh baby kale and topped with a spicy, smoky chipotle tomato sauce!
---