Searching for recipies that include coconut shreds: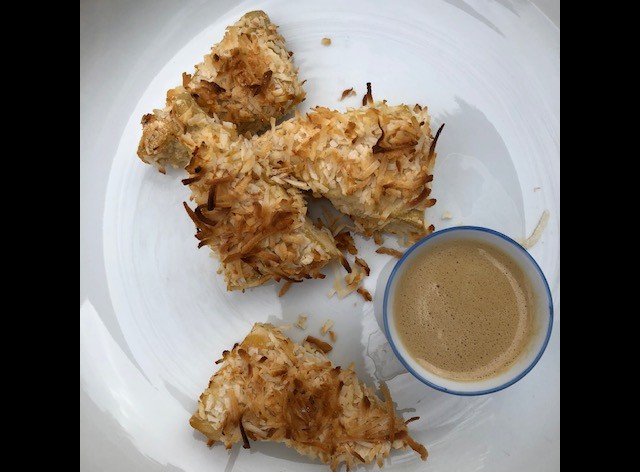 Crispy, crunchy coco-nutty tofu dunked into a creamy garlic-ginger sauce is just what you are looking for when that urge for Japanese food strikes. No deep fried grossness here! You'll love the layers of flavor (that you control!), and won't have that slothy dragginess after!
---
A perfect transition meal as we make our way out of the cold and into spring! Quinoa cooked in carrot juice, ginger and garlic provides the perfect balance of brightness! Sprinkled with fresh spring asparagus, almonds, chickpeas and some hearty coconut shreds, this make s the perfect meal for a swan...
---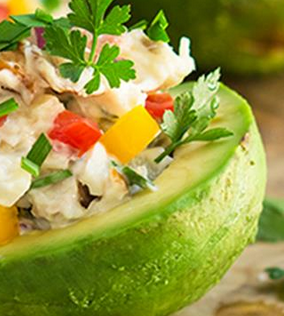 This is a great Cinco de Mayo food as it leaves one hand open for the obligatory margarita! That's only the beginning, whip this up all summer long and take it to BBQs, summertime parties, to the pool, etc. It makes a perfect light meal or needed snack just when you want to grab the chips! And- th...
---