Searching for recipies that include yellow mustard: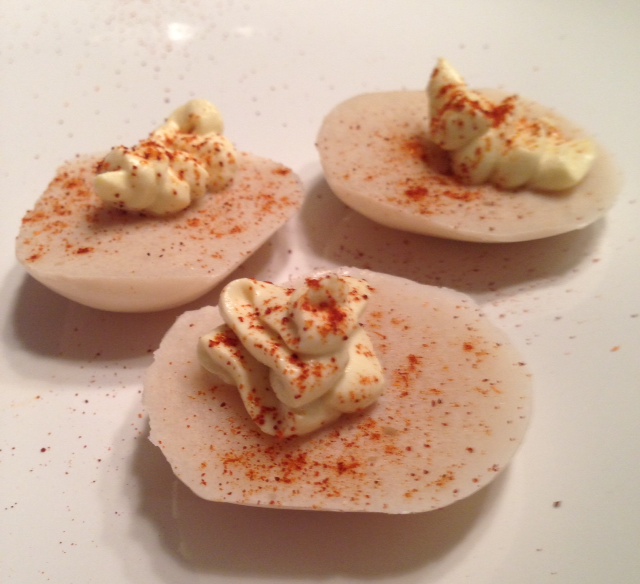 An Easter staple here in my household, it's been nearly six years since I've had a deviled egg.  I miss those little suckers!  No, of course they don't look EXACLTY like the real thing (not so devilish...), they sure do taste pretty darn close.  There are a few secrets we plant people have when it c...
---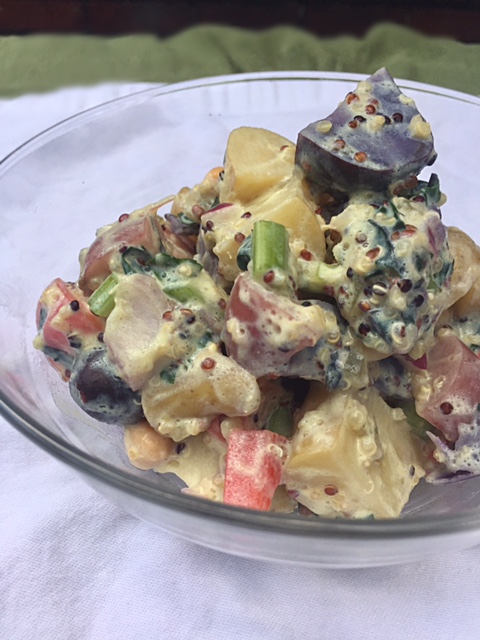 Potato salad is a family gathering staple. It says "summer". It says, "Americana". It says boring. It's true, we love potatoes, but this dish can be boring, and fatty, and just blah. So, I've decided to take what we used to love so much and infuse it with flavors and textures we love. This Everyt...
---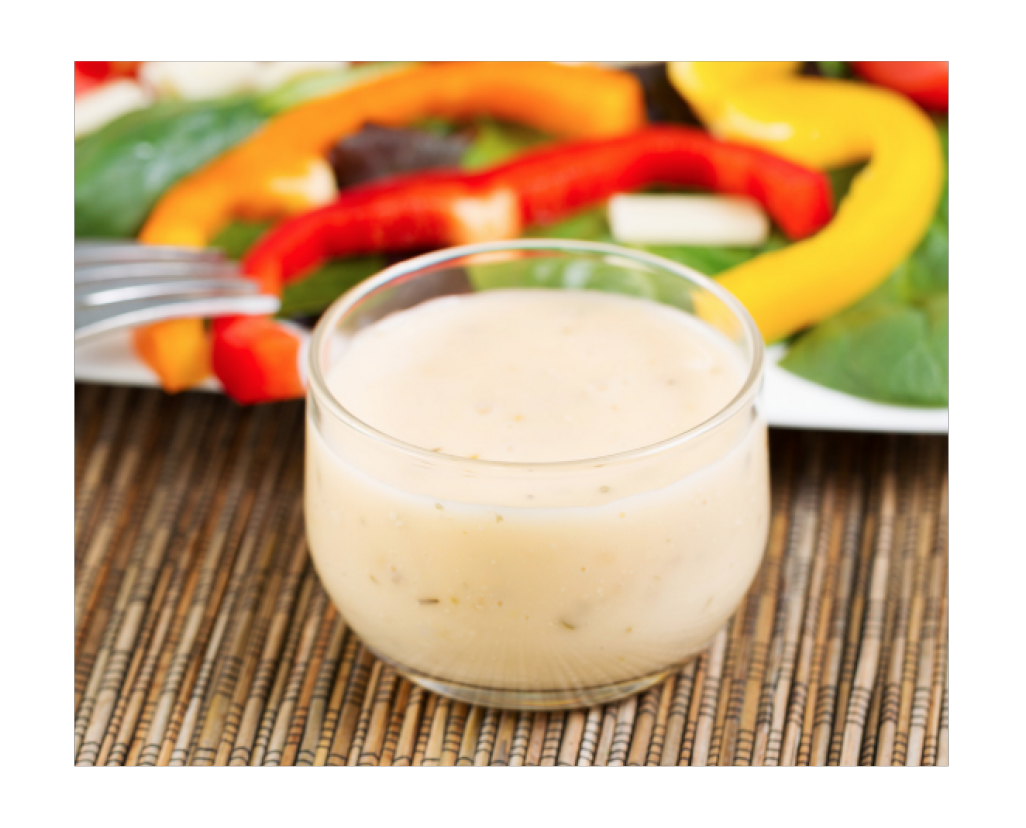 Thickened by oats, this creamy Italian dressing offers fiber, not fat, to your next big bed of greens!  
---