April 30, 2023 6:47 PM
5 WAYS TO ADD MORE PLANTS TO YOUR PLATE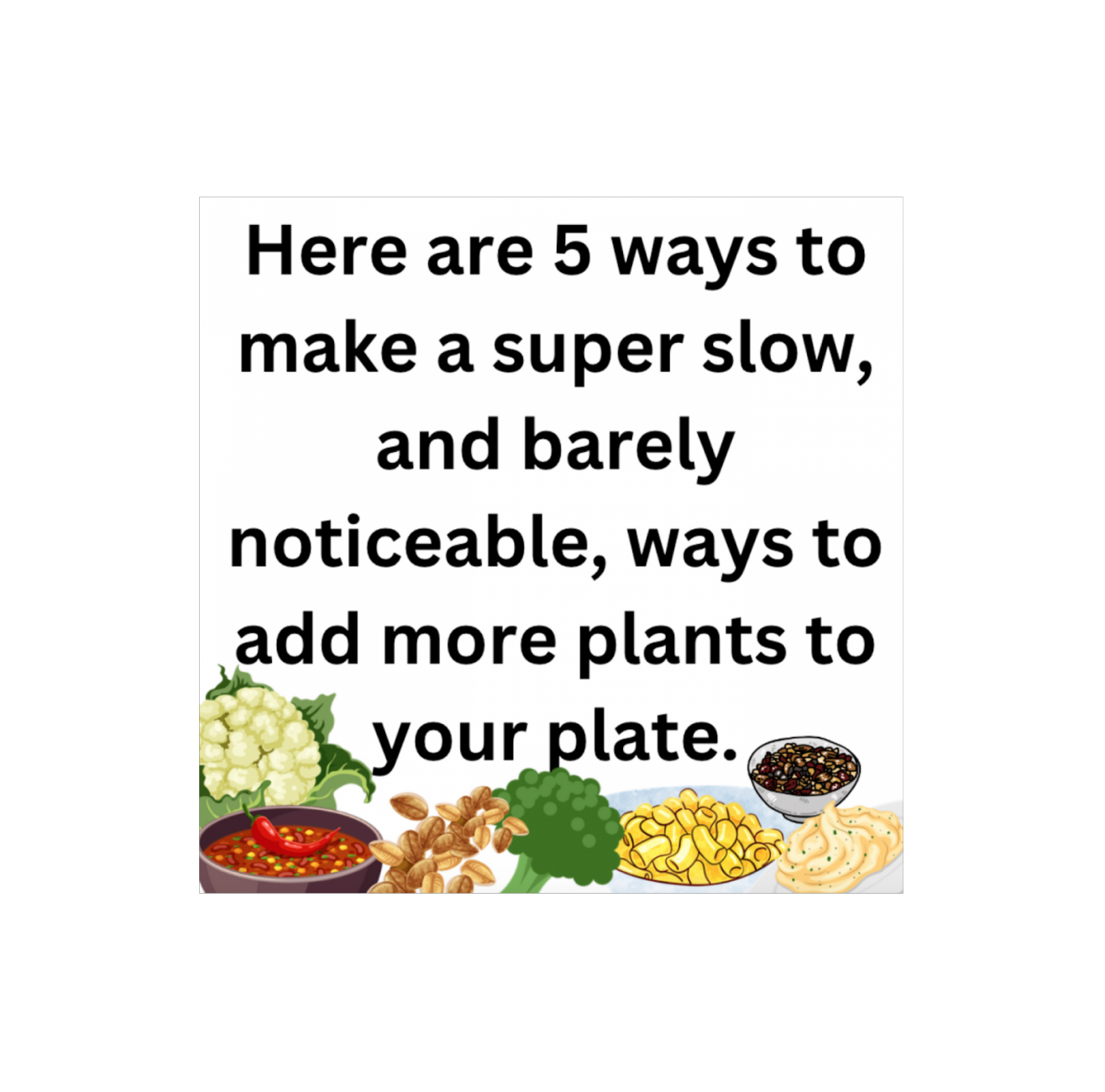 Sometimes we, in the wellness community, become so ingrained in our careers, we tend to forget how we got where we are, and how to help others begin their journey. I'm calling myself out here, so we're going to drill way down to the beginning.
You've got kids pulling you in every direction. You're caring for you parents. You've got a spouse who rolls their eyes every time you mention a new diet/lifestyle for the family, and your friends- well, they too, have their own ideas.
However, we can all agree that more plants on plates is probably a good idea. I think we've all seen the solid research though a simple Google search and thanks to the American College of Lifestyle Medicine leading the charge in solidifying Lifestyle Medicine as a boarded specialty (that's right, healthcare providers must take their boards to become a LM provider, just like any other specialty, like, endocrinology, oncology, internal medicine, etc.) the hunt is on even more to find a practitioner who can help round out attention to our wellness by addressing all six pillars of lifestyle medicine.
Tagged Under:
What do you think?
Leave a Reply