February 15, 2020 11:03 PM
Mastering Diabetes and STLVegGirl on Fox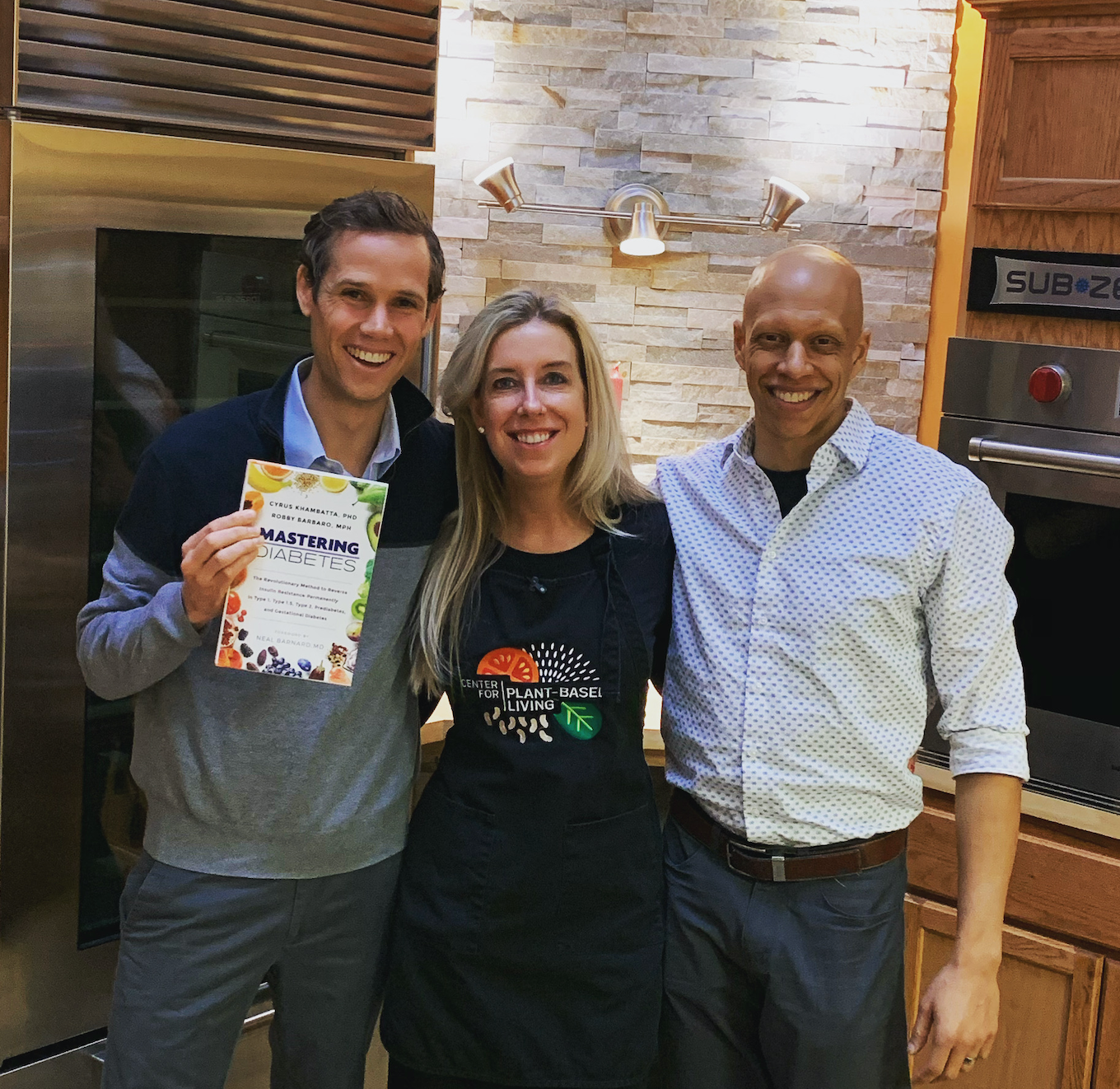 UPDATE:
We DID sell out and in fact, had a standing room only! Thank you to Robby and Cyrus for flying in from Los Angeles and Costa Rica. The proceeds from this event will go to The Plantrician Project!
Love you guys!!! xoxoox!!
___
Every month we will invite a local celeb, chef or just really cool person in to share their plant-based recipes, cook up a little something or just chat with us on how they like to add more plants to their plates. We also invite them to share with us what they are up to in their personal / professional lives.
When you register to join us, all the proceeds from the Give Back Sessions goes directly to the charity of the guest host's choosing.
Give Back Sessions February Guests are the MASTERS behind Mastering Diabetes:
Dr. Cyrus Khambatta and Robby Barbaro!
During our Mastering Diabetes event you will:
Understand ALL types of diabetes, the causes of each, and how to manage it with foods.

Understand how to increase insulin sensitivity.

Take full control of your diabetes health.

Taste a sample of a recipe from Cyrus and Robby's book, Mastering Diabetes.
Cyrus Khambatta, PhD and Robby Barbaro, MPH, are the team behind Mastering Diabetes, an online coaching platform for people living with all forms of diabetes that focuses on low-fat plant-based whole-food nutrition. Khambatta has a degree in mechanical engineering from Stanford University as well as a PhD in nutritional biochemistry from UC Berkeley and has been living with type 1 diabetes since 2002. He is the co-author of many peer-reviewed scientific publications. Barbaro has a master's degree in public health from American Public University, spent six years helping build Forks Over Knives, and has been living with type 1 diabetes since 2000. They are experts in the science of insulin resistance and co-authors of the book Mastering Diabetes.
We anticipate a quick sell out of this program.
Tagged Under:
What do you think?
Leave a Reply