February 28, 2014 6:37 PM
Noche Verde: A Springtime Spanish Culinary Tour Vegan Dinner Event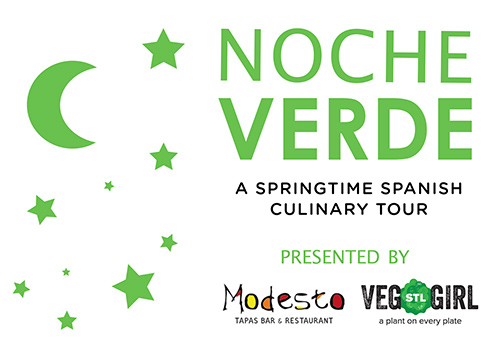 Verde Noche: A Springtime Spanish Culinary Tour Vegan Dinner Event
A HUGE thank you for all the people that helped pull this off! St. Louis' first Spanish vegan dinner event would not have been made possible without the hard work and incredible dedication of Brendan Marsden and his hard working staff at Modesto Tapas Bar & Restaurant and Clink!; super smarty pants wine-guy and great story teller Bill Kniep of Wine Events by Pinnacle Imports; most talented Chef Carlos Hernandez of Modesto; a ball of energy and great business woman, Erin Peters-Keplinger of Clink!; and (good) crazy creative idea sprouting PR guru Melissa Stromblad of The Creative Word PR.

I feel privileged to have worked with you all and humbled that you put so much of yourselves in to my little plant-eating business. And, finally, thanks for making it a great birthday! My love to you all!
Nope - not finished yet—-> A big thank you also to KSDK, Channel 5's Show Me St. Louis, Fox 2 in the Morning, The Riverfront Times and Town and Style Magazine for our Media Coverage.  We all think you are pretty cool.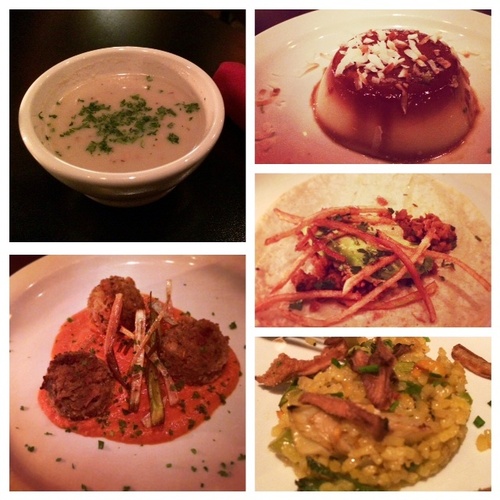 Video
Tagged Under:
What do you think?
Leave a Reply