June 29, 2020 10:11 PM
PLANT-BASED 101 IMMERSION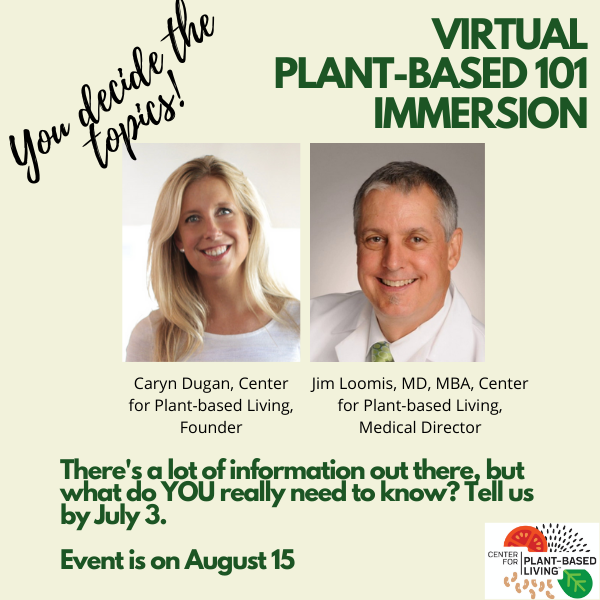 We thought it was only fitting to commemorate the first anniversary of the shop by holding a plant-based immersion! As I started STL Veg Girl back in 2011, I have kepy my mantra of "A Plant on Every Plate" - it's a slow, tip-toe into this plant-based lifestyle, where I have offered the tools and education, you are the driver and go at your own pace. That's my jam; I don't force and I don't argue about it. I simply do this to be the person I was looking for way back in 2008 when I lost my dad to cancer and then I, too, was diagnosed with the disease.
I opened the Center for Plant-based Living in August of 2019, on the anniversary of my dad's passing. On August 15 we are getting back to the root of things and offering a single day PLANT-BASED 101 IMMERSION and you have a say in the matter. Because there is so much information out there, we want to present the topics that you are most curious about. Typically, I find those to be:
weight loss

type 2 diabetes

gut health / immune enhancement
However, Jim and I want to hear from you, please do so by July 3. We will decide then on our agenda.
The immersion will be a several hour, live streaming and interactive webinar. Purchase of the recording will be available after. Price of webinar and recording is coming soon. You can email me here to let me know what you'd like presented.
Thanks so much and I hope you'll join us on August 15!
-caryn
Tagged Under:
What do you think?
Leave a Reply