February 2, 2021 5:55 PM
INTRODUCING: The Plant-based Academy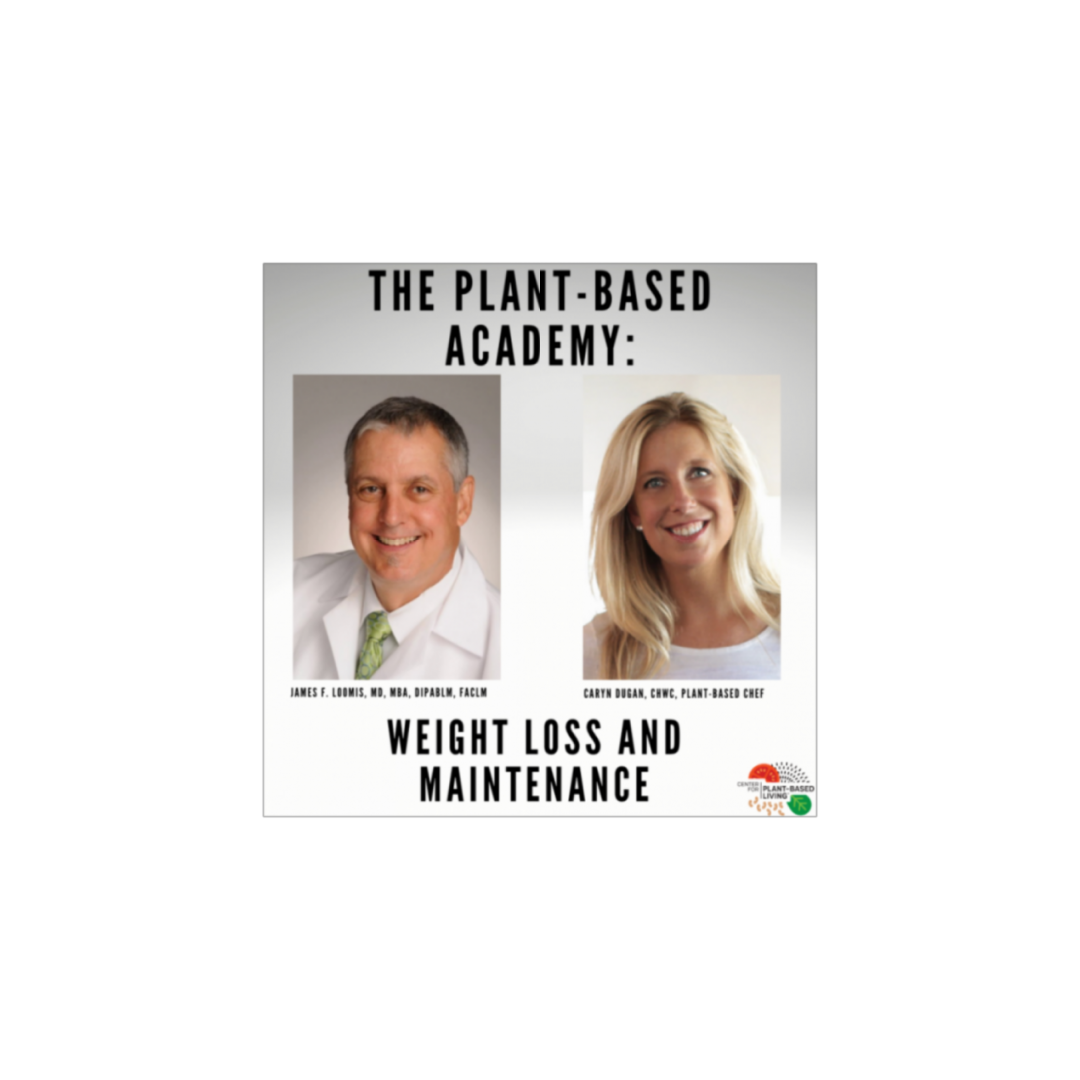 The Plant-based Academy is a collection of virtual-live plant-based educational programs brought to you by Plant-based Lifestyle Medical Expert, Jim Loomis, MD and plant-based chef and certified health and wellness coach, Caryn Dugan.
The first program: Weight Loss and Maintenance can be found here. They begin March 2.
Dr. Loomis and Caryn have been working for years in tandem to help others understand and experience the irrefutable health benefits of a plant-based diet. They have traveled the country and successfully executed many programs and classes. Dr. Loomis offers the WHY and Caryn shows the HOW to add more plants to your plate. Many plant-based programs, whether focusing on weight-loss or added heath benefits, will only offer the science or others will show you how to cook, but rarely will you see how all the dots are connected.
Each week Dr. Loomis will give a focused presentation and Caryn will follow up with information, techniques or a cooking demo that puts that science to work—- immediately. There will also be a 30-minute Q+A session (questions via chat) where Dr. Loomis and Caryn will be available to help you with whatever you need. After the program concludes, you will receive private links to the recorded series that you will have access to indefinitely.
Over the course of the six weeks, you will receive weekly emails including Dr. Loomis' PDF presentation and information/recipes from Caryn.
There is no other weight loss program that is this comprehensive and all encompassing as this from The Plant-based Academy with Dr. Jim Loomis and Caryn Dugan. By understanding the science and putting it to work right away in your own kitchen in small, digestible pieces for six consecutive weeks, you will have all the tools you need to lose the weight you want with out sacrificing your health.
Tagged Under:
What do you think?
Leave a Reply