August 2, 2017 1:16 AM
Easy Deconstructed Lunches for Back to School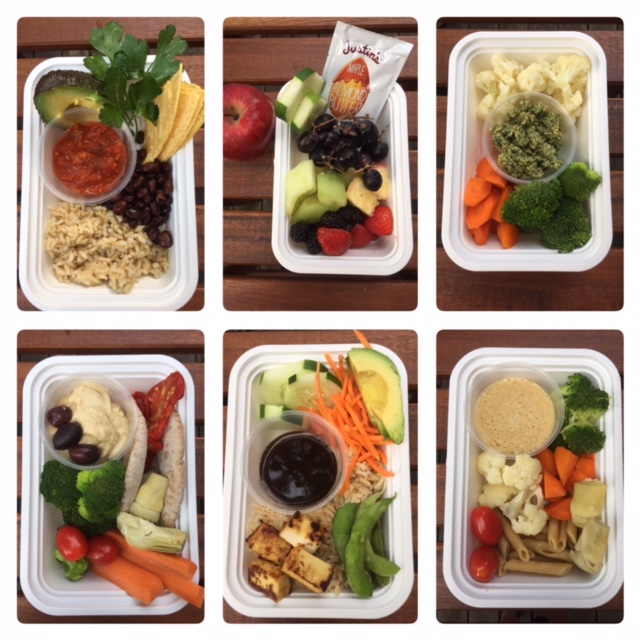 It's crazy enough trying to get back into the swing of things, making sure there is a lunch in the hands of every little (and big) one of yours is not enough. Instead of a fight and packing something they'll trade or toss, listen to your picky eater and pack the rare good-for-them things that they will eat - better yet, have them help you!
In this week's meals, the only thing I cooked was the brown rice, one package of GF pasta and I steamed a few veggies. That took one hour on a Sunday night. The rest I just cut and packaged and threw in the fridge.
A couple of other items worth noting, know that sometimes we just don't want a big ol' piece of last night's lasagna or a really big sandwich. That can weigh us down and yearn for the 3:00 nap. Too, kiddos like to construct and play - let them take these deconstructed meals and eat them how they want. The leftovers can easily be stored in any snappable container. And, a few of these sauces/dressings can be interchanged, so I didn't dress any of the ingredients (plus, dipping is just so fun!).
You'll see a lot of ingredients repeated and which helps with budgeting and timeliness in the grocery. These are just the ideas I had - I'd love to see how you make your own deconstructed lunches!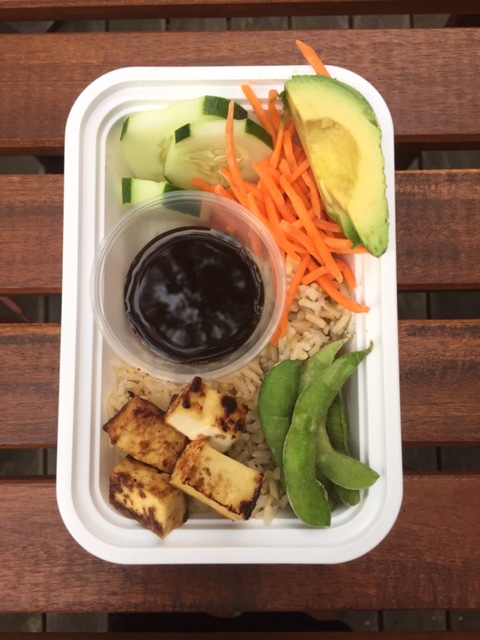 Sushi Deconstructed - Brown rice, edamame,
baked tofu, carrots, cucumber, avocado and
coconut aminos. Another idea for a sauce might
be using the peanut butter (later in this post) and
making a yummy ginger peanut sauce.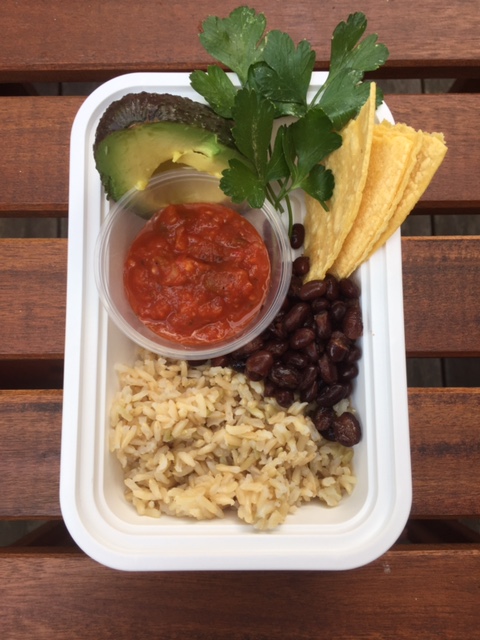 Burrito Deconstructed - Brown rice, black beans,
avocado, salsa, cilantro and a corn tortilla.
Basic. Filling. Delicious.
Pesto Deconstructed - All of the flavor is is this pesto that
you are going to LOVE! Any lightly steamed (or not) vegetables
that you and your little one enjoy can be packed in here. Don't
worry about how light this meal looks, even though the pesto is
oil-free, it packs mighty omega-3s and plenty of dense nutrients
to get you though the day without a blood sugar spike.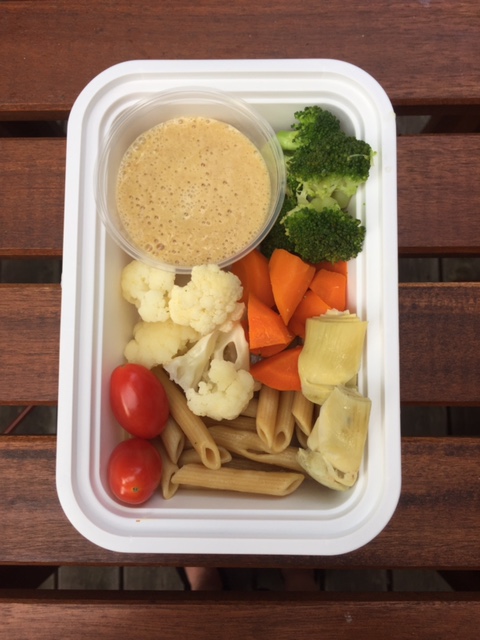 Pasta Deconstructed - GF lentil pasta, cherry tomatoes,
carrots, artichokes, broccoli and cauliflower! In our family,
we will always enjoy pasta, but now we cut it in half and
add in more bulk using vegetables. Toss in (or dip in to)
an oil-free Dijon vinaigrette.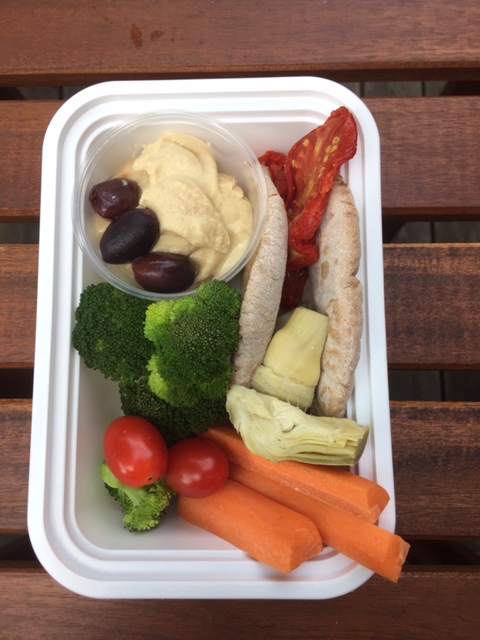 Mediterranean Deconstructed - Oil-free hummus, kalamatas
cherry tomatoes, sun-dried tomatoes, artichokes,
broccoli, carrots, whole wheat pita. All the flavors, you
choose how to devour.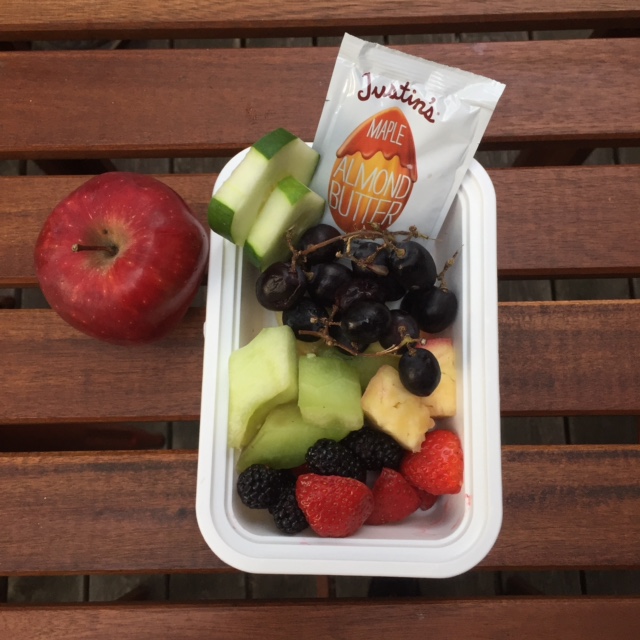 Fruit Deconstructed - Hey, sometimes all you want is fruit.
I know plenty of kiddos who will only eat this and it's OK!
The rainbow of colors signifies different nutrients; add in a little
fat from a nut or seed butter (I love Justin's) and try to keep
the skins on fruits when applicable. Round out their meals
at breakfast or dinner.
Video
Tagged Under:
What do you think?
Leave a Reply