August 2, 2021 7:51 PM
ANNIVERSARY EVENTS - AUGUST 7-13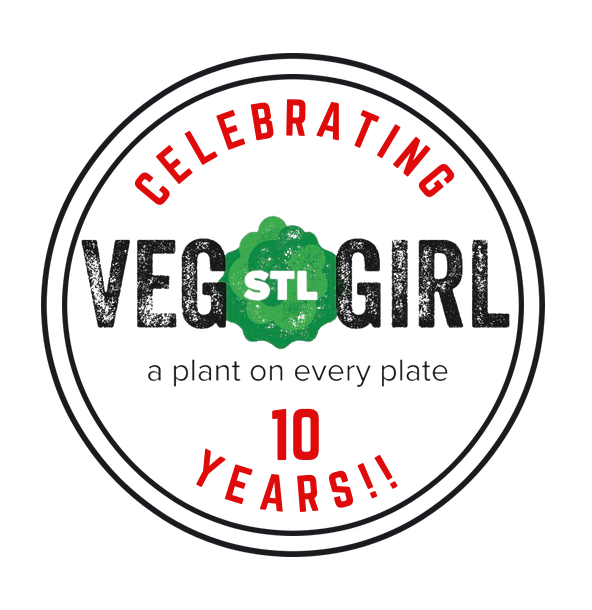 We are celebrating 10 years of STL Veg Girl and two years for the Center for Plant-based Living all week long! Dr. Jim Loom is in town for it all and we're planning some spectacular events!
Let's kick off with our TASTY charitable component!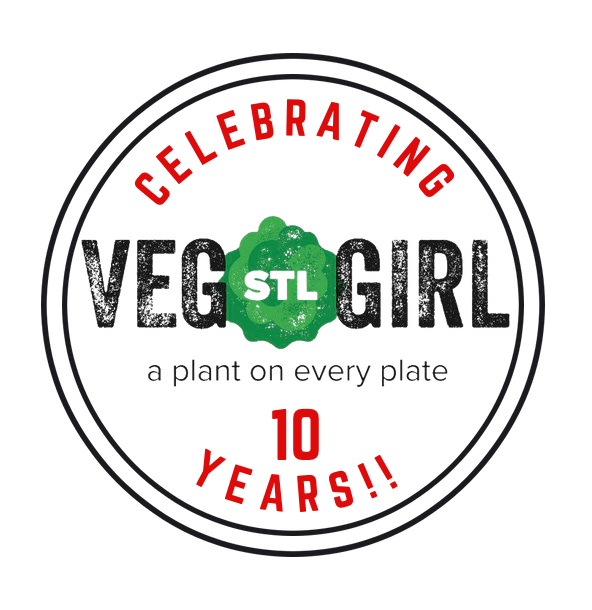 August 1-14
You can get my most cherished recipe that is NOT published on my website - my VEGAN RIBS! I'll trade you a donation to Shelter Friends for both a written recipe and a link to a step-by-step instructional video. Learn more.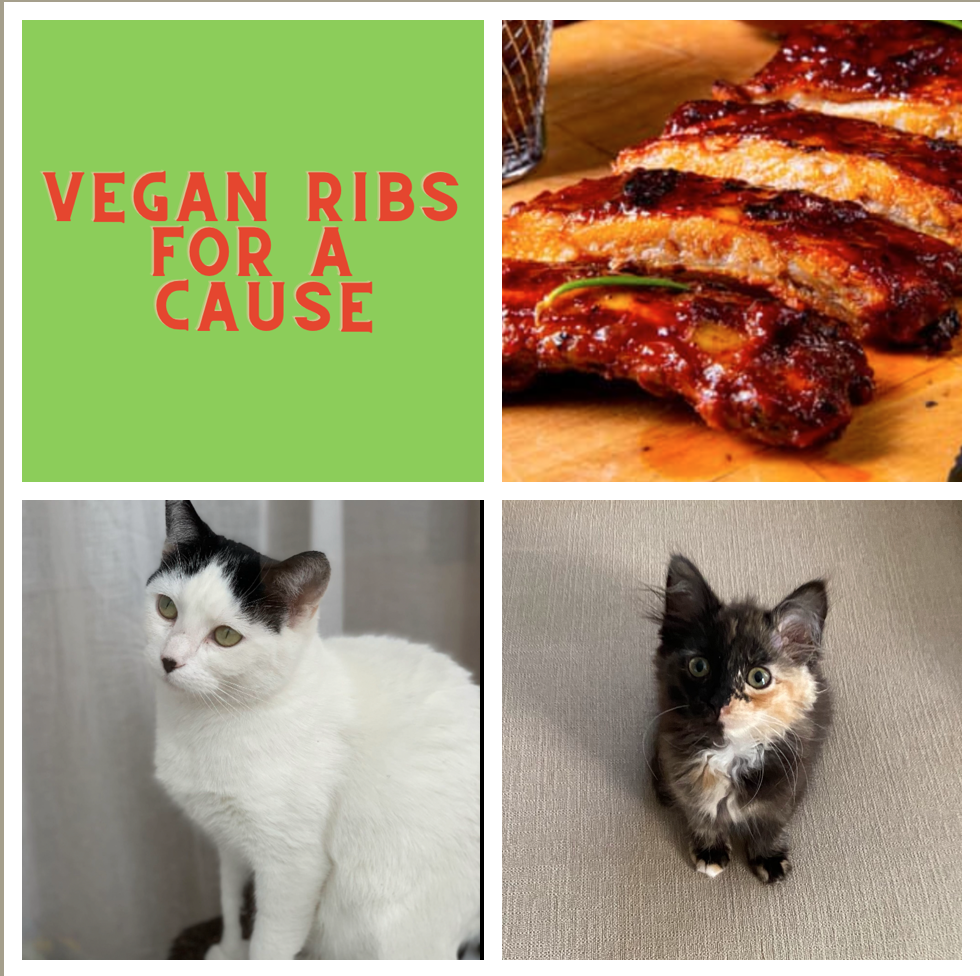 Saturday, August 7, 10:00 am
Join us at the historic Kirkwood Farmers' Market where we are making quick and seasonal dishes. Register to grab your seat!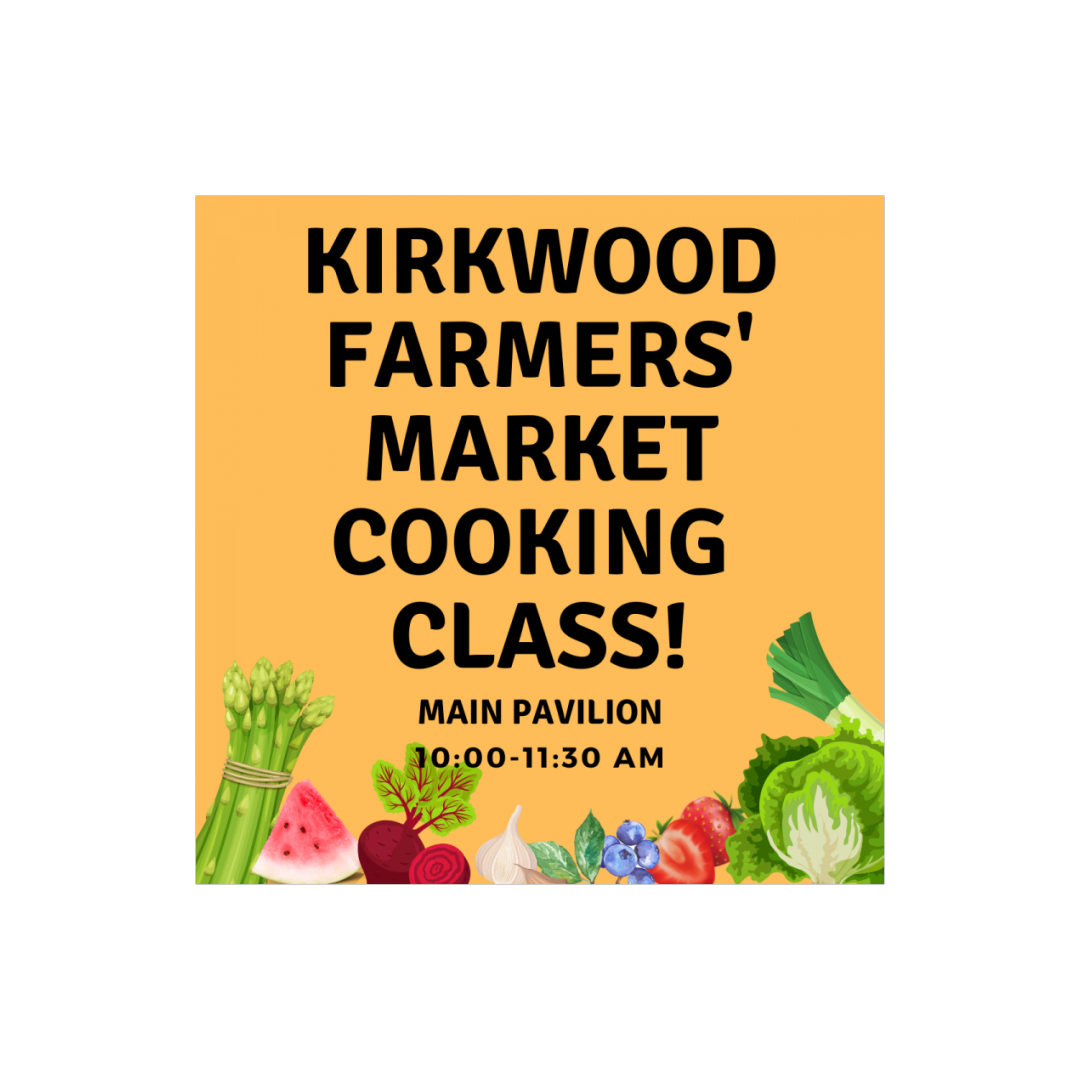 Saturday, August 7, 5:00pm CST
Dugan vs Loomis - Chef Aj's Iron Chef Competition. Facebook Live. Learn more here.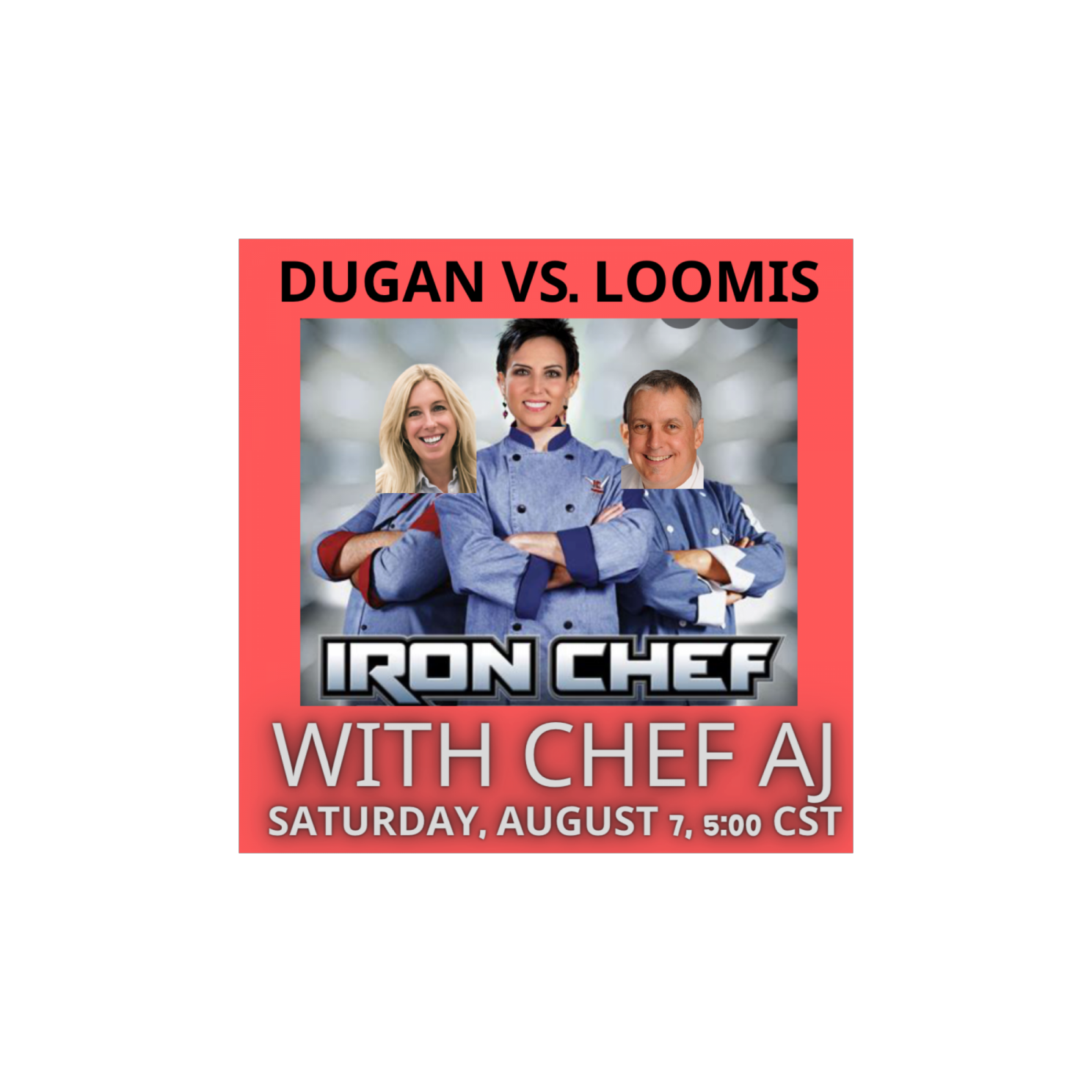 Tuesday, August 10, 6:00 pm CST
We'll be cooking up BRAND NEW soy curl recipes in this virtual class! You seriously will not believe what you can do with these things!! Grab your long-distant friends and let's cook together! Ten dollars off for Veg Girl's 10th anniversary! Lean more here.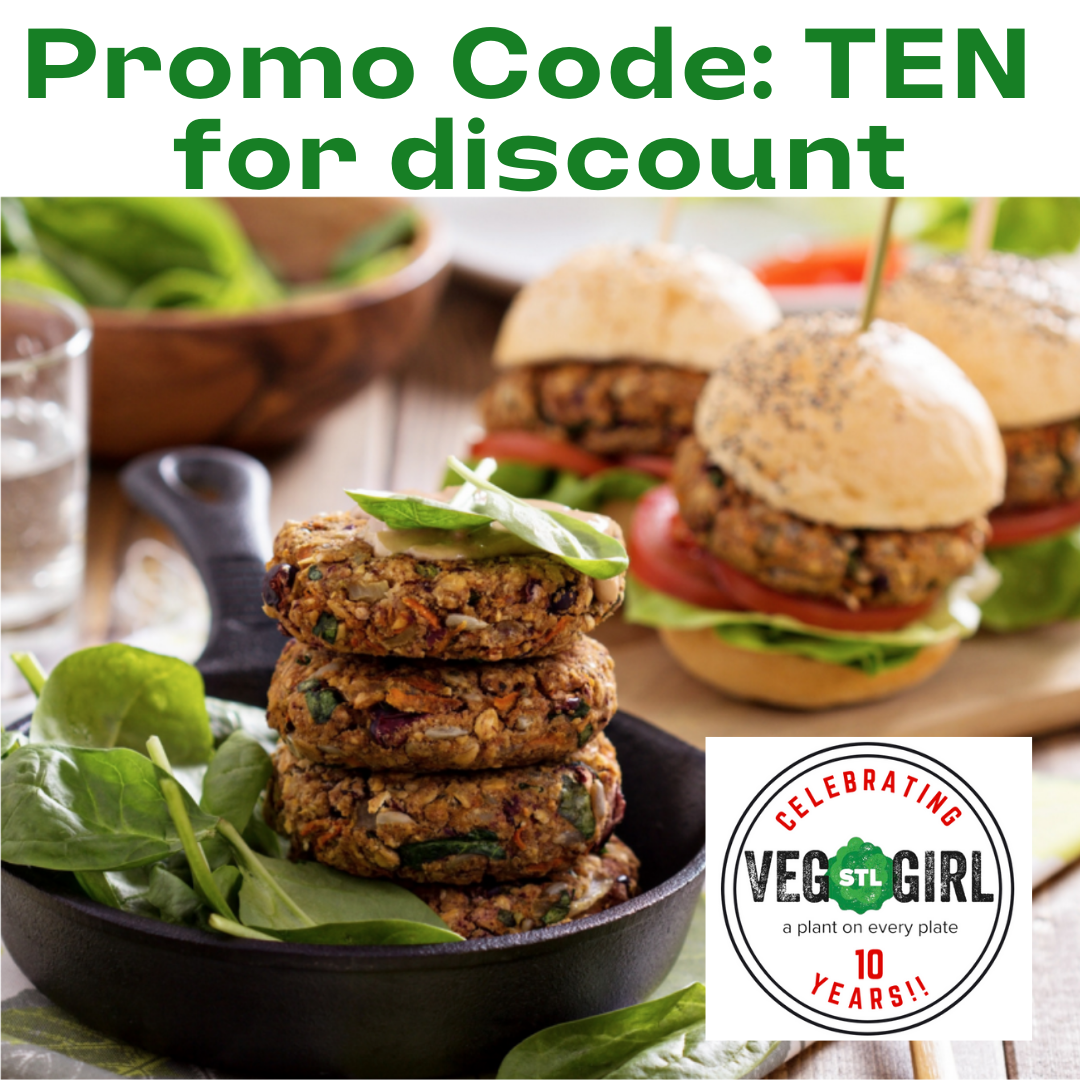 Friday, August 13, 6:00pm
The official 2nd Anniversary of the Center for Plant-based Living and this week's main event - our Celebratory Gourmet BBQ Dinner Party. BBQ how it should be, down to earth, with a little flair! Remember those ribs - you're getting them! Save your seat here!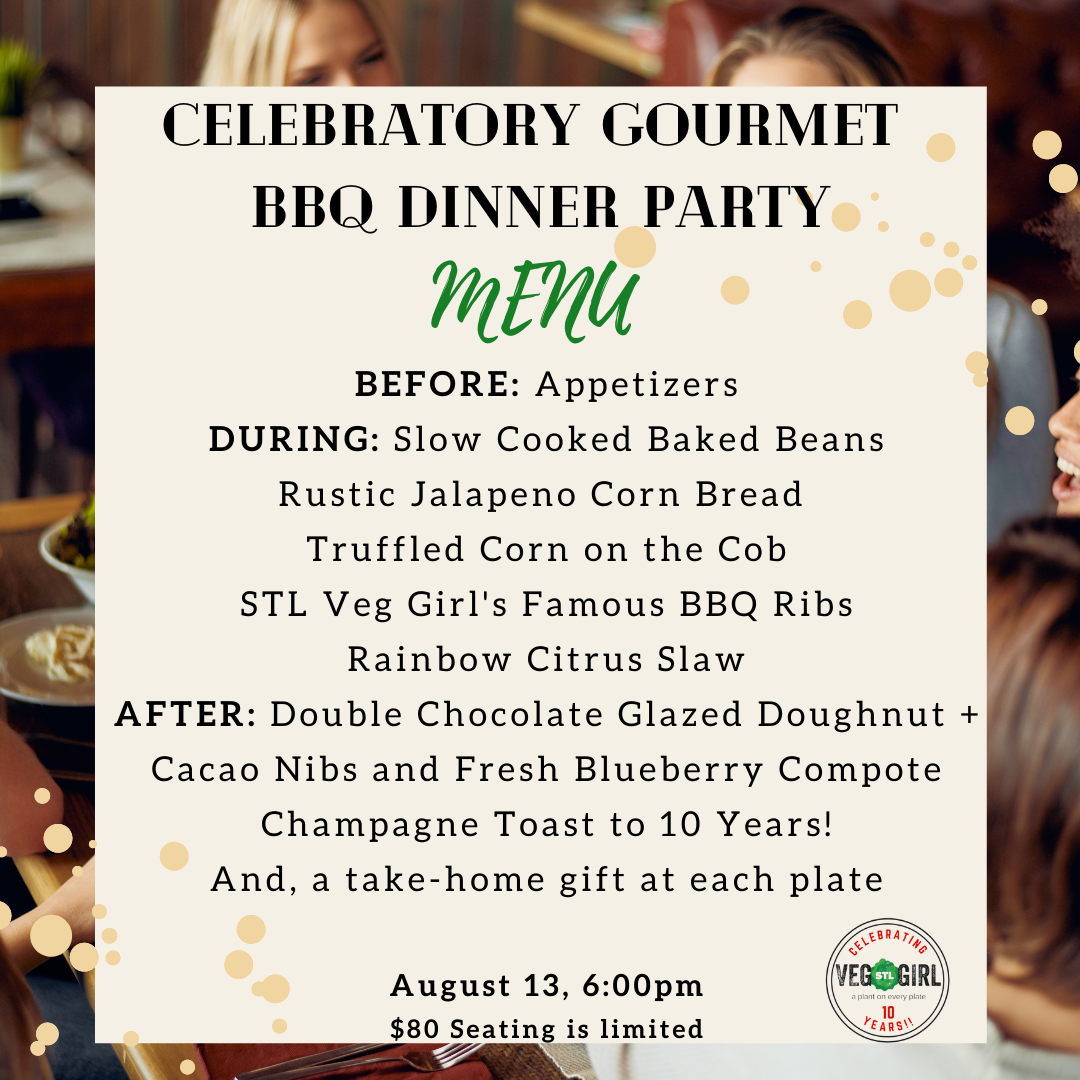 Tagged Under:
What do you think?
Leave a Reply