June 26, 2014 12:38 AM
Fredbird is Plant-Based!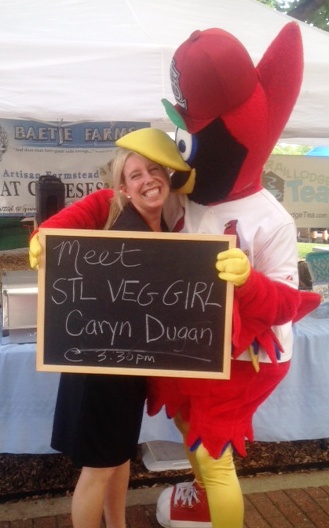 Little did I know that being invited to sample some of my plant-based recipes at the Webster Groves Farmers' Market would lead to St. Louis Baseball Cardinal's Mascot, Fredbird. taking a bite out of me!  ....or is that a love bite? 
Tagged Under:
What do you think?
Leave a Reply