June 3, 2021 12:35 AM
STL Veg Girl Collaborates with Crazy Bowls & Wraps to create a WFPB dressing and sauce!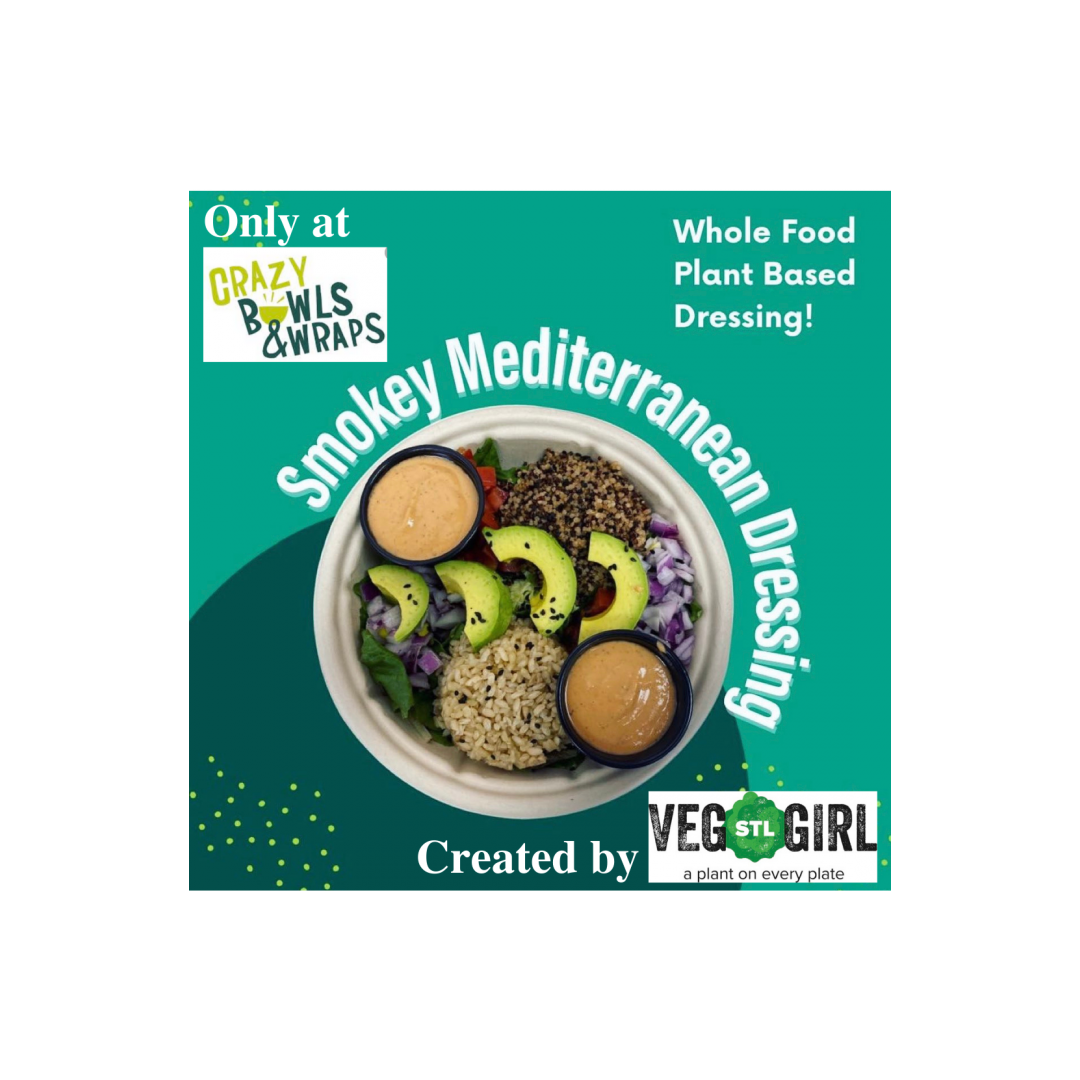 This was pretty cool!
Crazy Bowls & Wraps is a long-time favorite, in fact, my husband often goes into the office on Saturdays for a few hours and nearly always comes home, first running by there to grab a tofu bowl for us to share for lunch! We are both very familiar with their menu and it is one of the few places in town where I feel like I can eat nearly anything. However, they never offered a whole food, plant-based, oil-free dressing. To me, that was not a big deal because if the bowl needed a sauce, I knew I had plenty to grab from in our fridge.
It never really occurred to me to contact them, I suppose because many of the times I was enjoying their food, I was running around on a Saturday, trying to get things done around the house or working on a business project from my home office. I didn't connect the two, but this is EXACTLY why I should have contacted them! People who are trying to stick with a whole food, plant-based, oil-free diet need convenience. If you're new to this way of eating (or you're making any kind of diet change), thinking about food all the time can be exhausting! The rest of your life doesn't slow down because you're trying to eat differently.
The owners of CB & W offer sauces and dressings that fit other dietary needs and I'm so happy a WFPB lifestyle made it to their radar. In my 13 years of being plant-based, I have watched St. Louis restaurants create major shifts on their menus and although those changes have been more along the lines of adding vegan options (absence of any animal ingredients), I am beginning to see plant-based and no-oil options to arise.
I was invited out to the Crazy Bowls Chesterfield location on a weekday and really, just played around. After looking at their current options for sauces, I knew I wanted to offer something they didn't have. I didn't want to merely re-create something they already had and make it plant-based. If you have attended any of my classes, or scrolled through my recipes, you'll know I'm a lover of tahini and it makes a great sauce base! We pulled out the Robot Coupe and I started building and tasting. I knew it couldn't be too complex because they were potentially going to need to scale this for all of the restaurants. Over the years many chefs told me - keep it simple, so I did. Eventually I came up with what we all called a SMOKEY MEDITERRANEAN and it pairs so great with nearly all of their wraps, bowls and salads. It's a great balance of tangy sun-dried tomatoes, a creamy earthy tahini, some brightness and even a hint of mint.
This was such a thrill to work with Crazy Bowls and I hope it helps you add more plants to you plate if you're looking for another WFPB option. You can find the Smokey Mediterranean at all 15 locations.
Thank you Crazy Bowls & Wraps!!
______
This is what St. Louis Magazine had to say about the collaboration.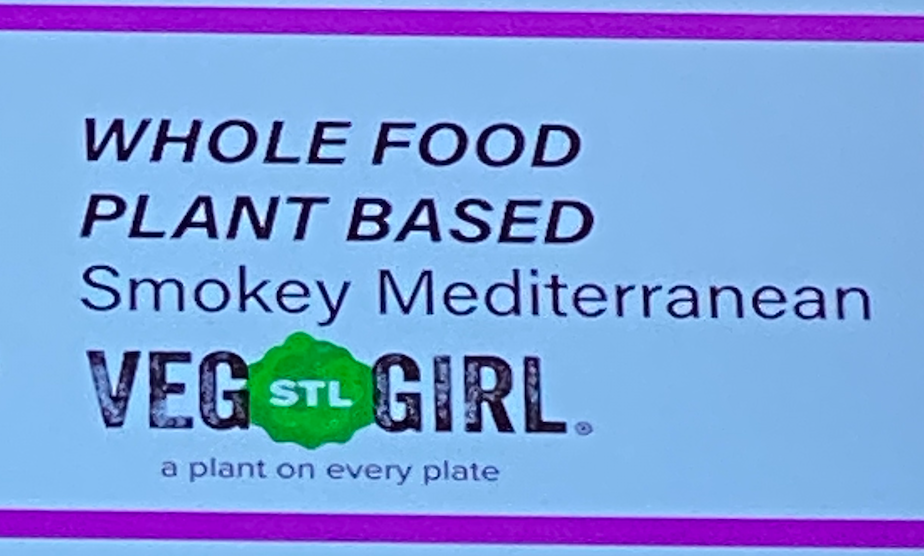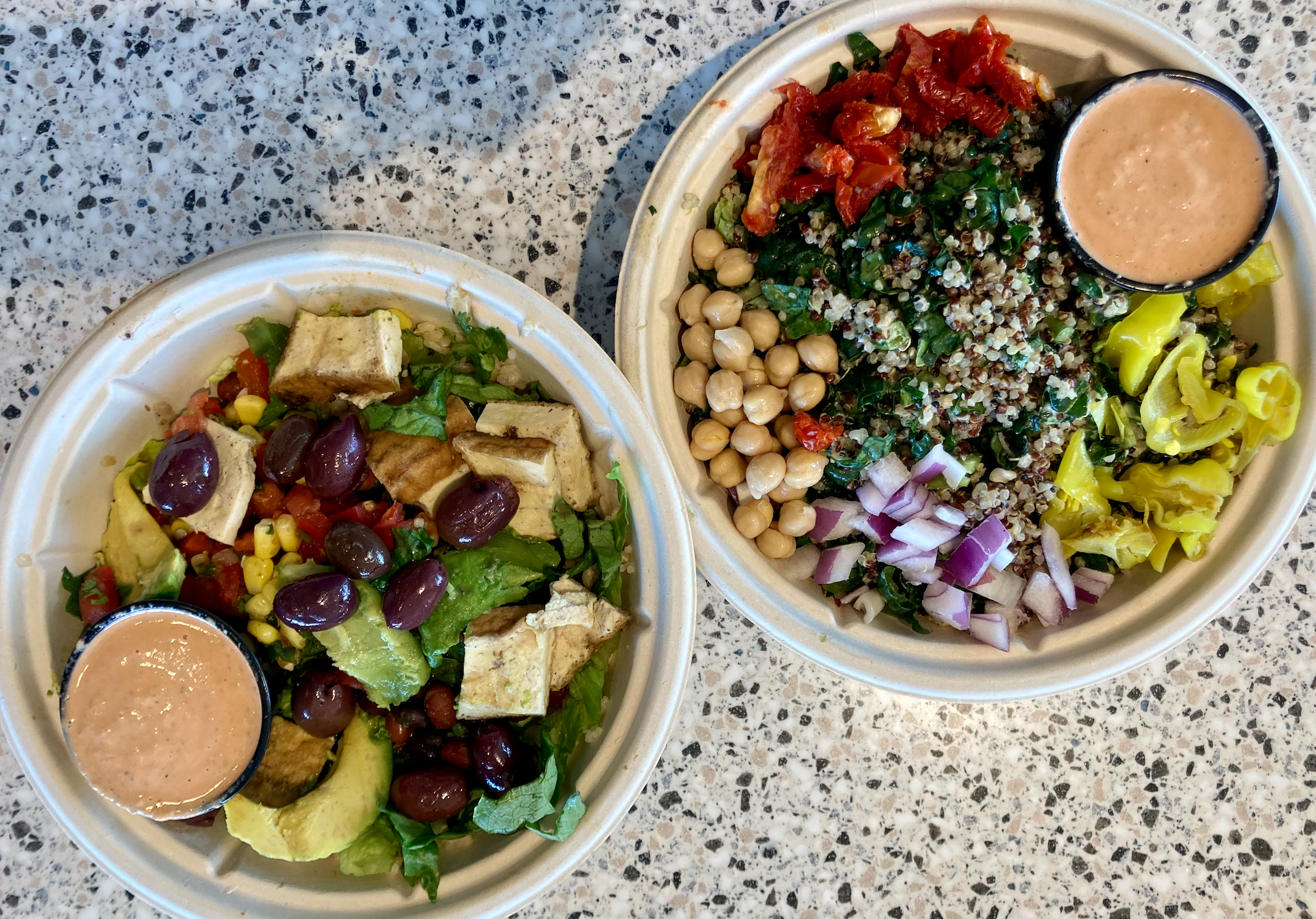 Thank you Brian and Jessica Krock for this pic!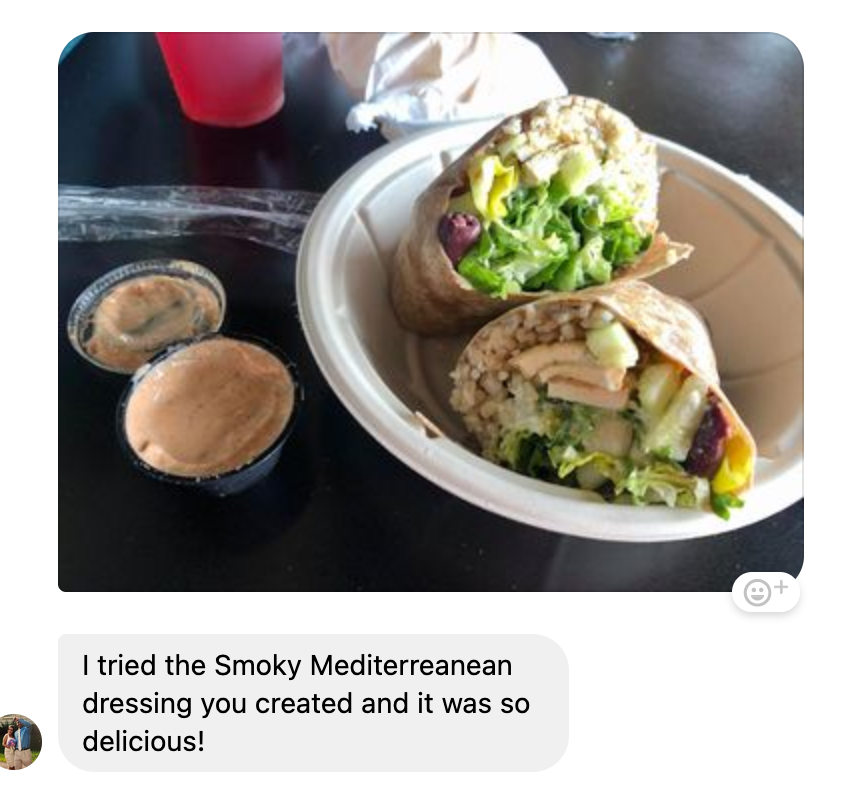 Tagged Under:
What do you think?
Leave a Reply