June 8, 2020 8:10 PM
How the PLANT-BASED QUICK COOKING SHOW came about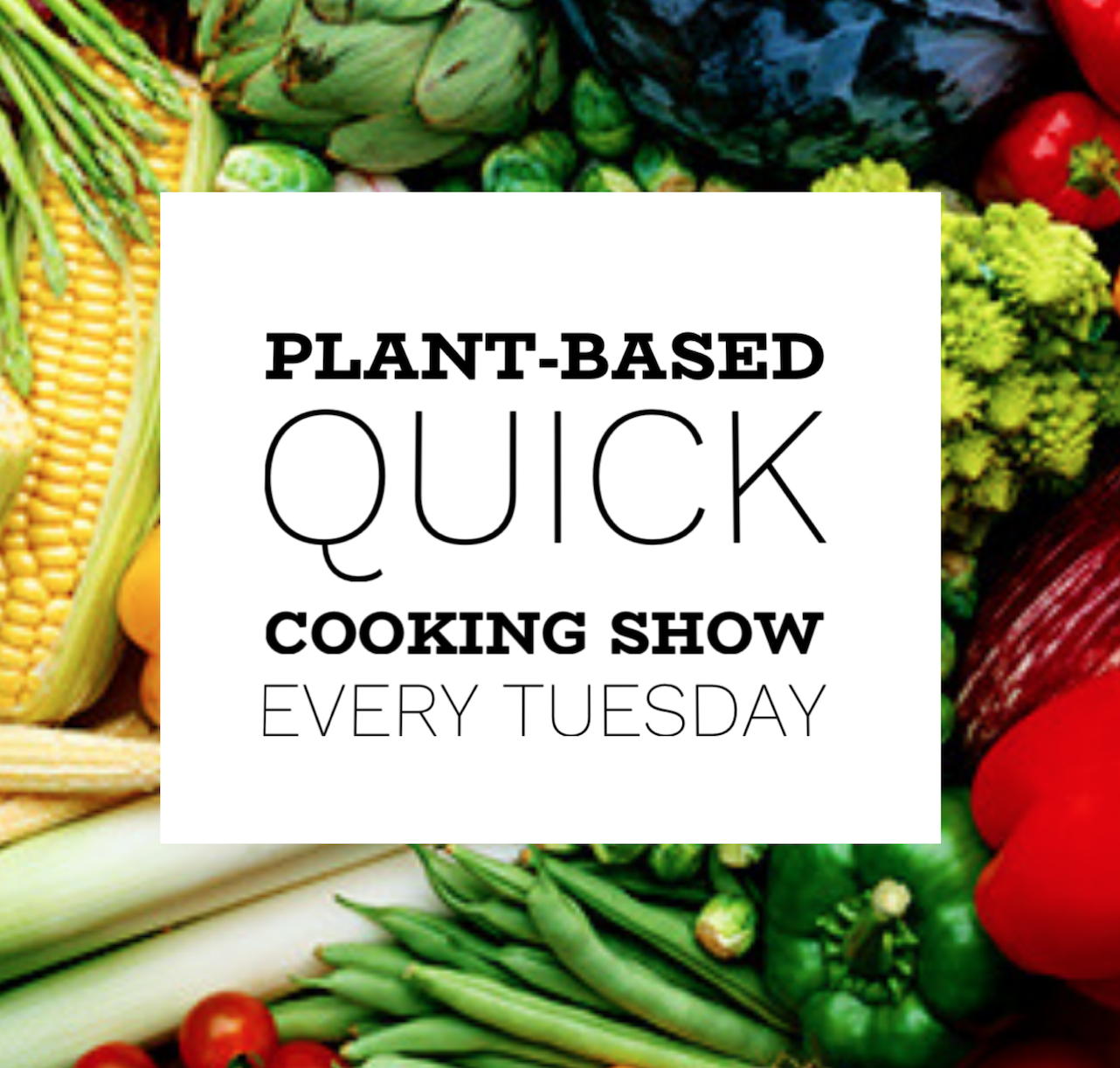 Because of COVID-19, I closed the Center for Plant-based Living's doors on the afternoon of March 16. I spent the evening at the shop refunding each and every registered person, one by one, for the upcoming classes and programs. Slowly but surely, I felt my new little business slipping away.
That following week at home I moped around, sad, confused, unsure what steps to take next. Things were literally changing by the hour and I could not help but to watch the news looking for answers. Searching for a glimmer of hope or some sort of sign of what I should do next - I think most small businesses owners were doing the same.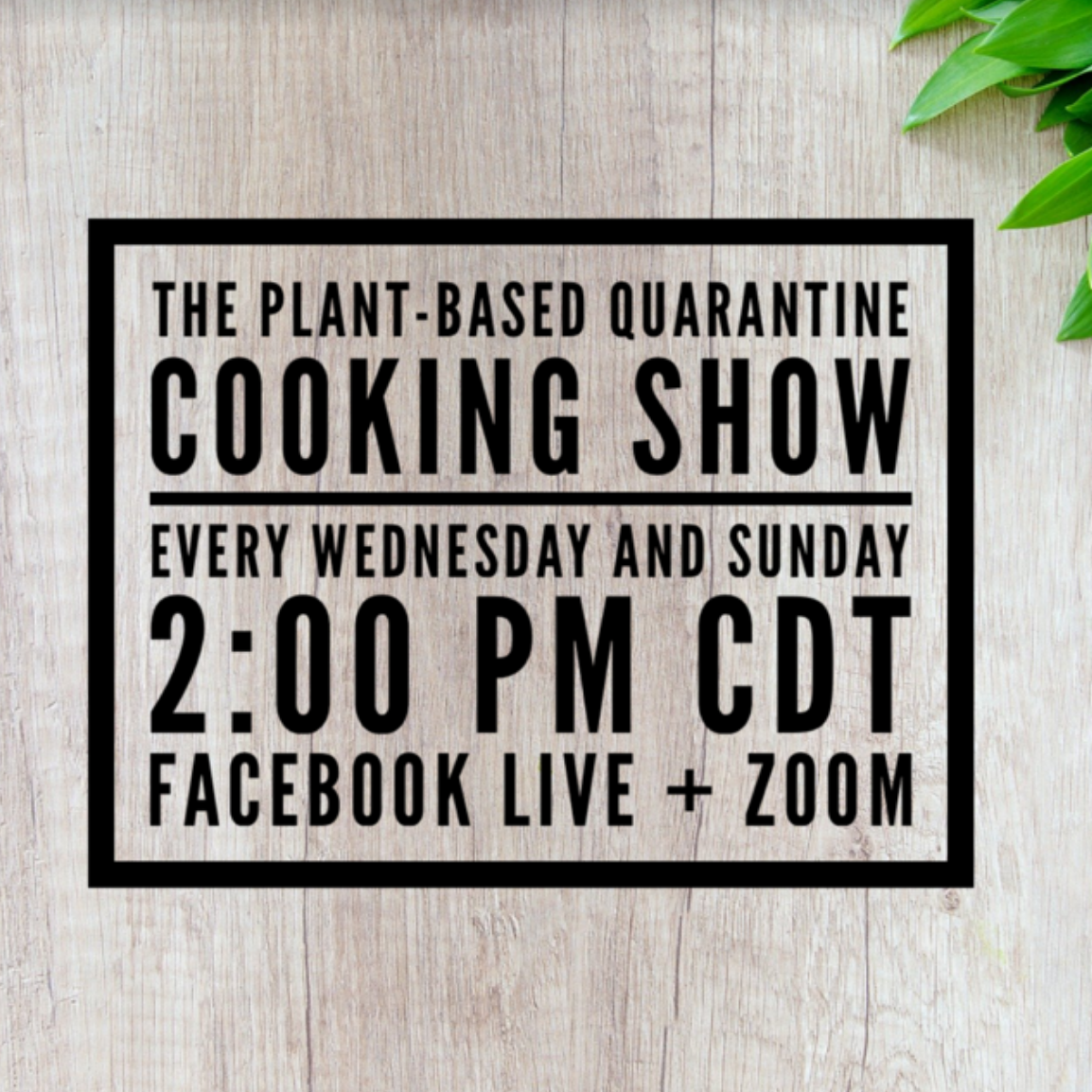 I did that for one week and I had had it. Waiting around for something to happen is not my style, so one night I thought - I'll just keep going. Shoot, I've only had brick+mortar for 7 months and the other 9 years I have been running this thing out of my house. The next day at 2:00 I started the PLANT-BASED QUARANTINE COOKING SHOW. A live show every Sunday and Wednesday, demonstrating simple recipes using seven ingredients or less in under 30 minutes.
SOME HISTORY-
In 2008 I lost my dad to cancer and 10 weeks after he passed I was diagnosed. Scared, confused and lost, I searched for someone / something to help me understand how to build up my immune system and how food might be a major contributor to that. I was searching for answers, help, and support. After a few years of researching and implementing a plant-based diet, STL Veg Girl was born. Led by the mission, A Plant on Every Plate, I set out to do one simple thing, be the person I so desperately needed in 2008 and help others who are now scared, confused and lost. The way to do this is to not overwhelm, rather, offer small, approachable, and familiar bits of information. I was reminded of this which prompted this cooking show.
During our stay-at-home (quarantine) orders, visiting the grocery store became cumbersome for many, and frankly, so did cooking. The economy was slipping and so was patience. The PBQ Cooking Show addressed all of this - it was a free bi-weekly live broadcast, that offered small increments of information, tips and (hopefully) entertainment. Additionally, if you are in St. Louis and didn't want to visit the grocery but still wanted to cook along, my friend Natasha, who owns Frida's, created Ingredient Kits people could purchase. So smart.
Using my iPhone to stream to Facebook and laptop to stream to Zoom, we got rolling twice a week. The feeds were dark and clearly amateur, but even the TODAY show looked a little wonky with everyone broadcasting from home, so we're all on this learning curve. I watched some YouTube videos on lighting, bought some cheap lights and a tripod from Amazon and each week I became a little more comfortable. My husband, Tim, even took to this new project as he was also working from home. One day I asked him to do some little job and for the rest the "season", he was  in the kitchen setting everything up, directing me on where to stand, how to place the ingredients, etc.. Not in a million years would I have thought he'd take such ownership - I loved it.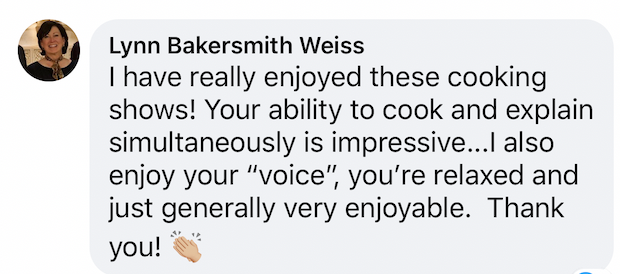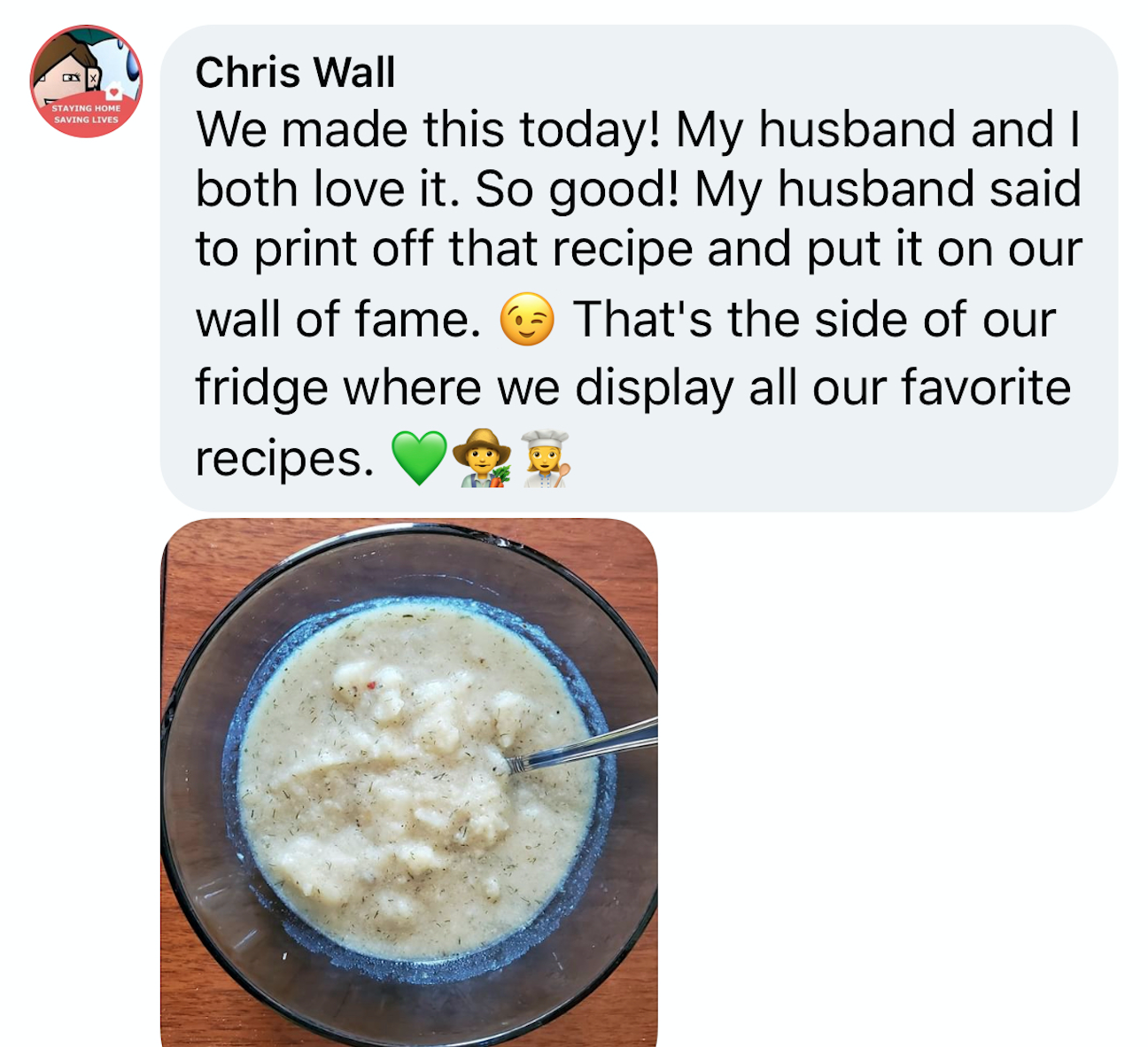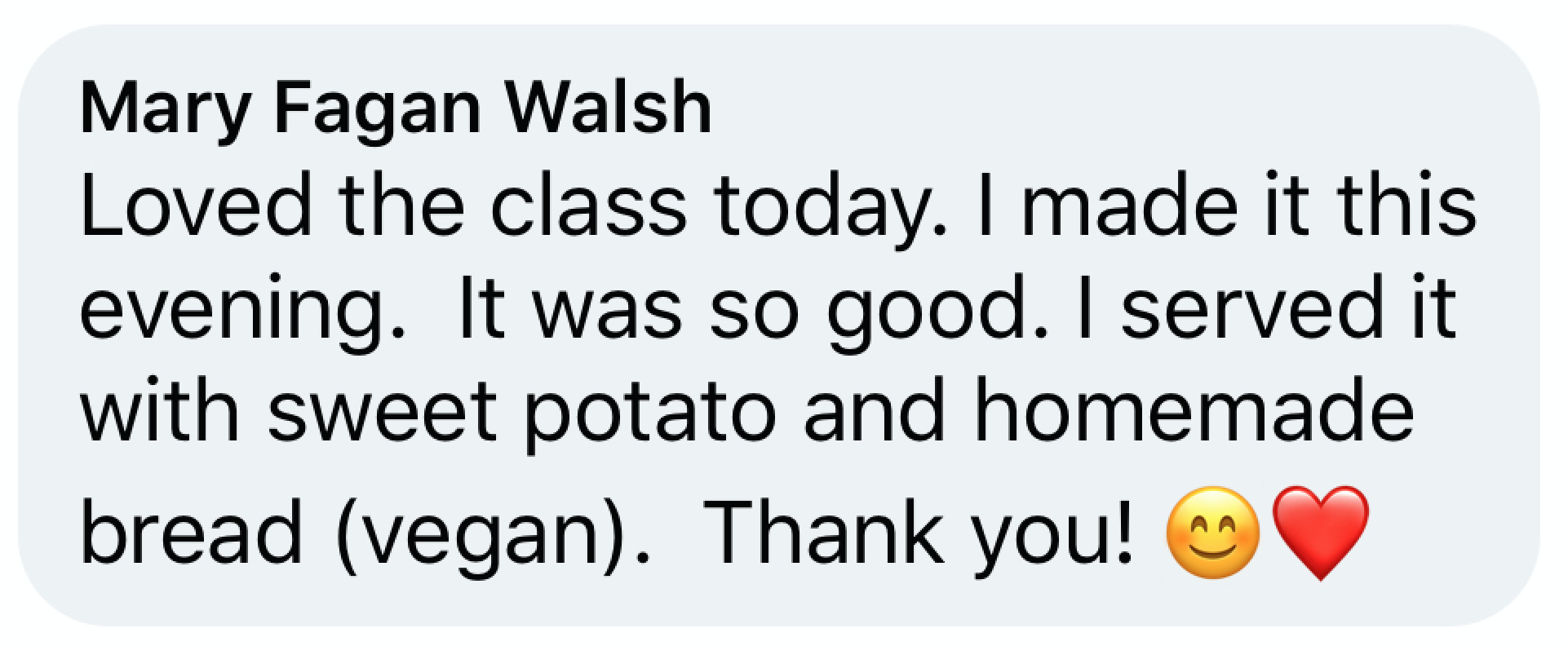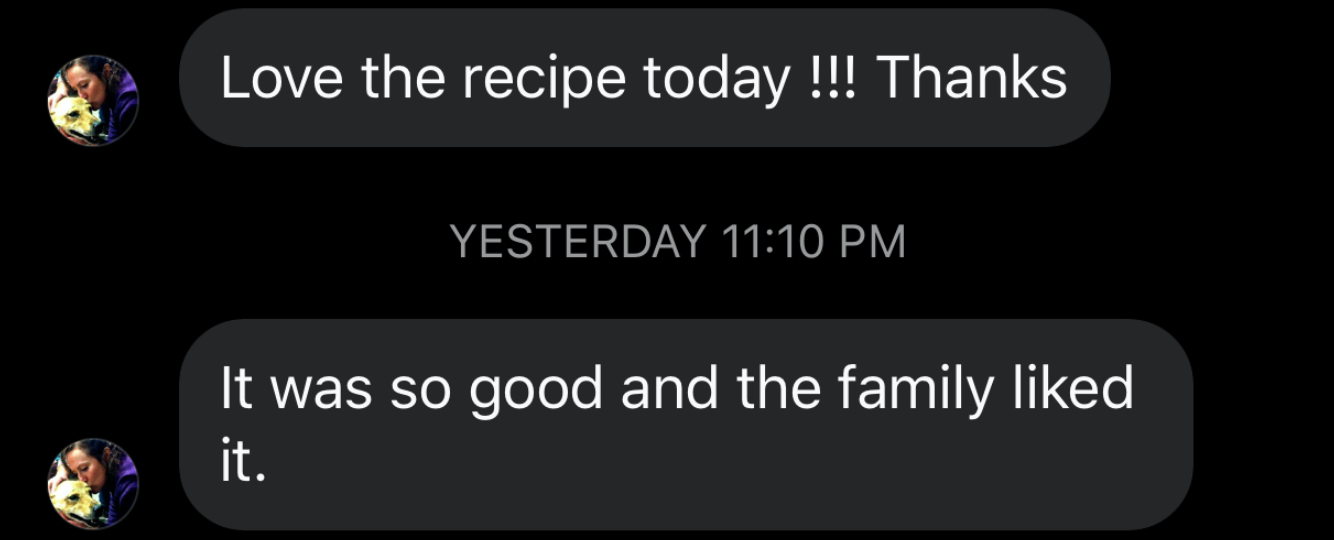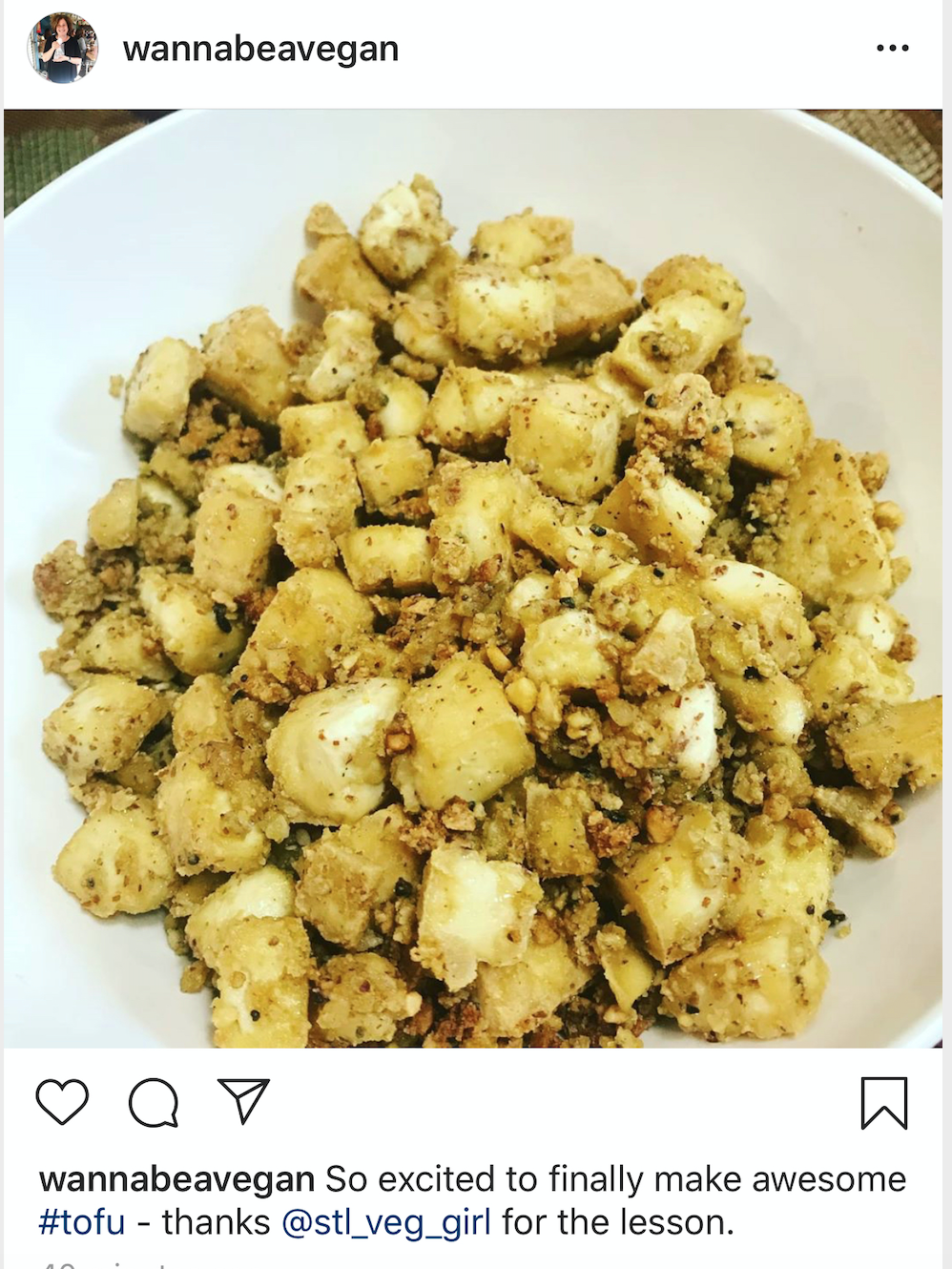 Feedback started coming in and it seems people really liked the show. I started a hashtag, #PBQCookingShow to better find the videos as well. Clearly this quarantine was not going to last forever, but how can I have a Plant-based Quarantine Cooking Show with no quarantine? By changing the name slightly to the PLANT-BASED QUICK COOKING SHOW, I was able to keep the hashtag AND keep the show. Quick is a perfect name - 7 ingredients or less inside of 30 minutes - that's quick. The Quarantine show lasted for 15 episodes and ended the day before St. Louis began to open back up.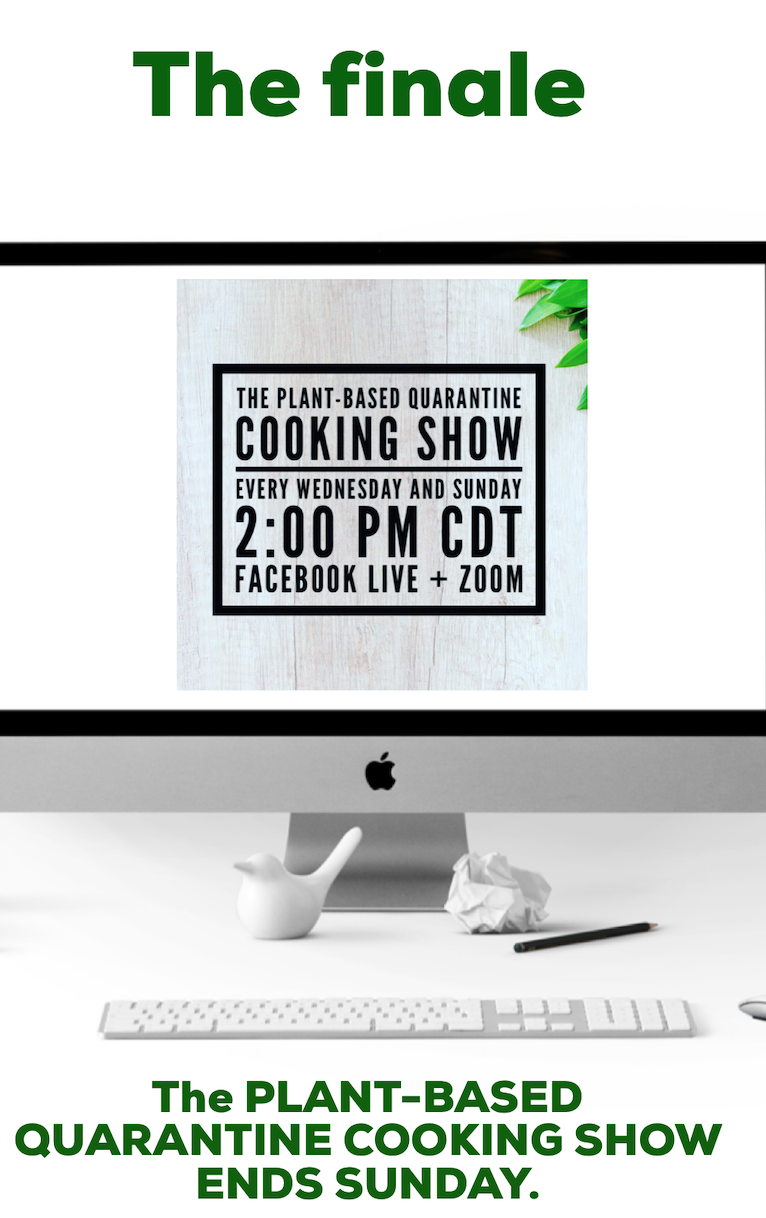 I took a week off to move everything back to the shop that I slowly brought home for 2 months. I organized, cleaned and created a new set. The PLANT-BASED QUICK COOKING SHOW began the next week as a live feed. I was back to being a one-woman show and with all of the "practice" I had at home for 15 episodes, I wanted something a bit more polished. After being nudged for years to start a YouTube channel, I finally set aside time to do that and learn a little bit about editing video. Now, although still not polished, we release a new episode of the PLANT-BASED QUICK COOKING SHOW every Tuesday.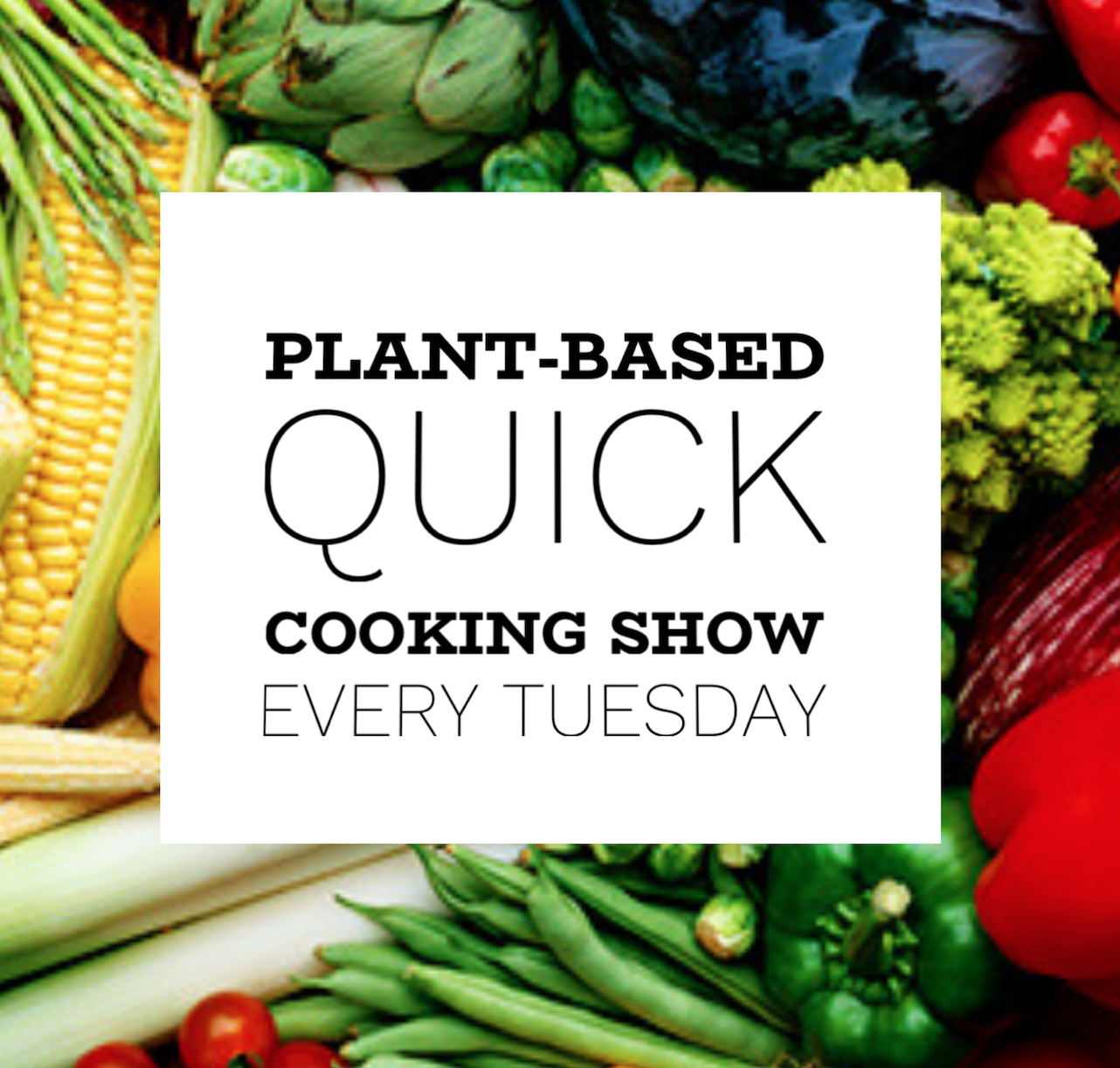 I hope you'll visit (and subscribe!!). As always, I'm up for suggestions and comments. If you have a recipe you'd like me to feature, I'll happily give you a shout out and note you in the recipe :)
And, finally, I hope this helps you on your plant-based journey. Whether you are trying to reverse a chronic disease, taking actions to prevent becoming ill, or are just plant-curious and interested in adding a plant on every plate, I think you'll find value in what you watch.
xo
Video
Tagged Under:
What do you think?
Leave a Reply